Deliver more effective, more human care
Hospitals are cluttered with disconnected systems and proliferating data that complicate clinical workflows and slow care delivery.
Now there is a solution.


---
When systems work together, clinicians and patients benefit
Our connected ecosystem of solutions creates clinical value by removing clutter and delivering actionable patient information, when and where it matters most.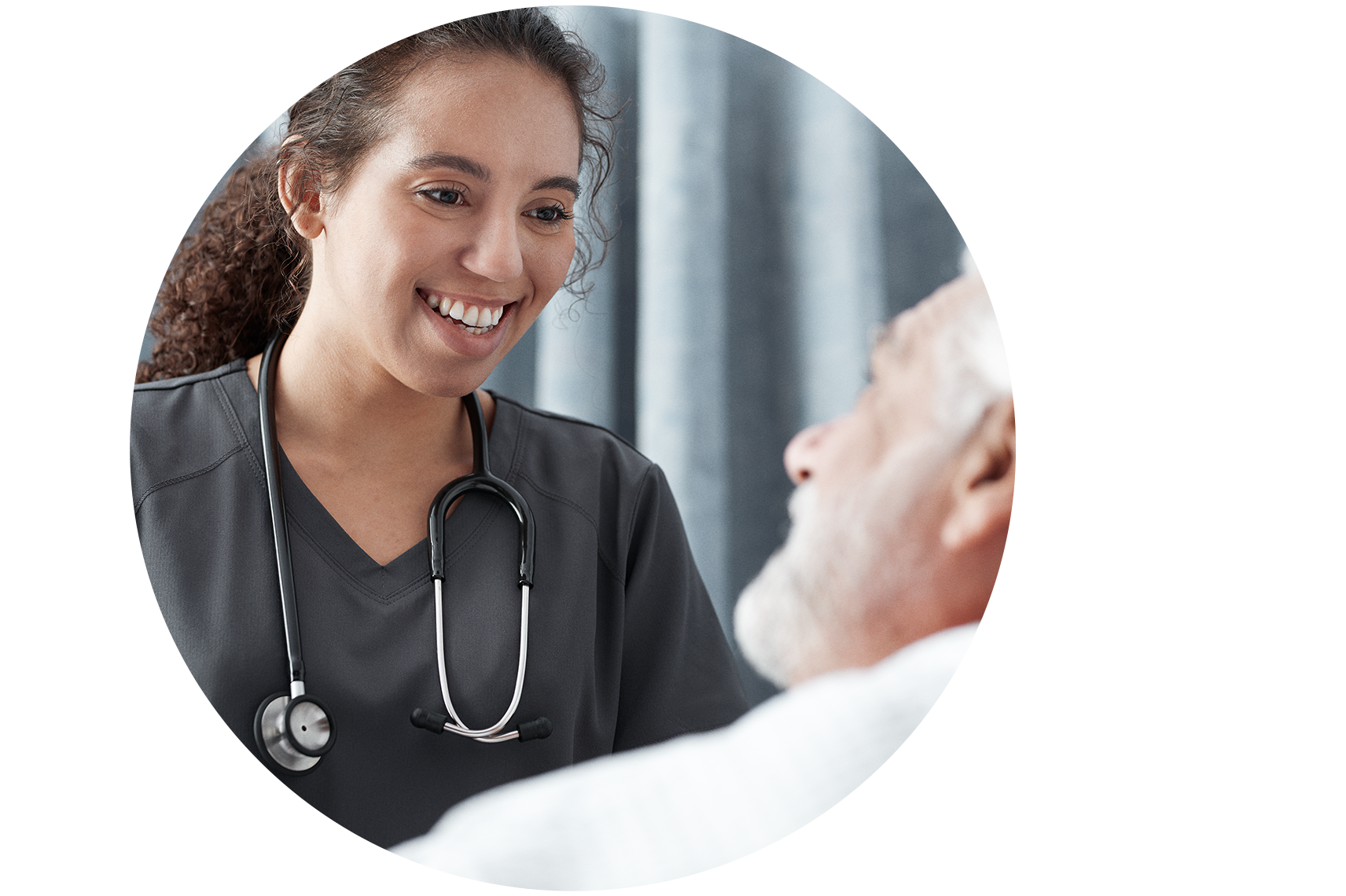 Purposeful connectivity, actionable data
To improve care delivery and anticipate patient needs, the technologies you depend on must work together.

We make connectivity purposeful by establishing integrations between patient monitoring devices, clinical communications solutions, and hospital systems to create bi-directional data flow and enable surveillance tools that deliver near real-time insights at the point of care.
Standard, open and secure
Uniting solutions across your healthcare enterprise creates a digital environment of care that supports both your clinicians and patients. We're making those connections simple for you with:

Hillrom™ solutions that use IHE certified, industry standard protocols to promote interoperability and simplify the flow of patient information and alerting required for care delivery.
Open APIs that allow you to further maximize your technology investments and extend the capabilities of your unique mix of clinical support systems.
Solutions that meet HIPAA requirements and comply with some of the most stringent cybersecurity standards.
Enhancing connections helps drives outcomes1
more time spent on direct patient care 
decrease in missed or late medication administration
reduction in process waste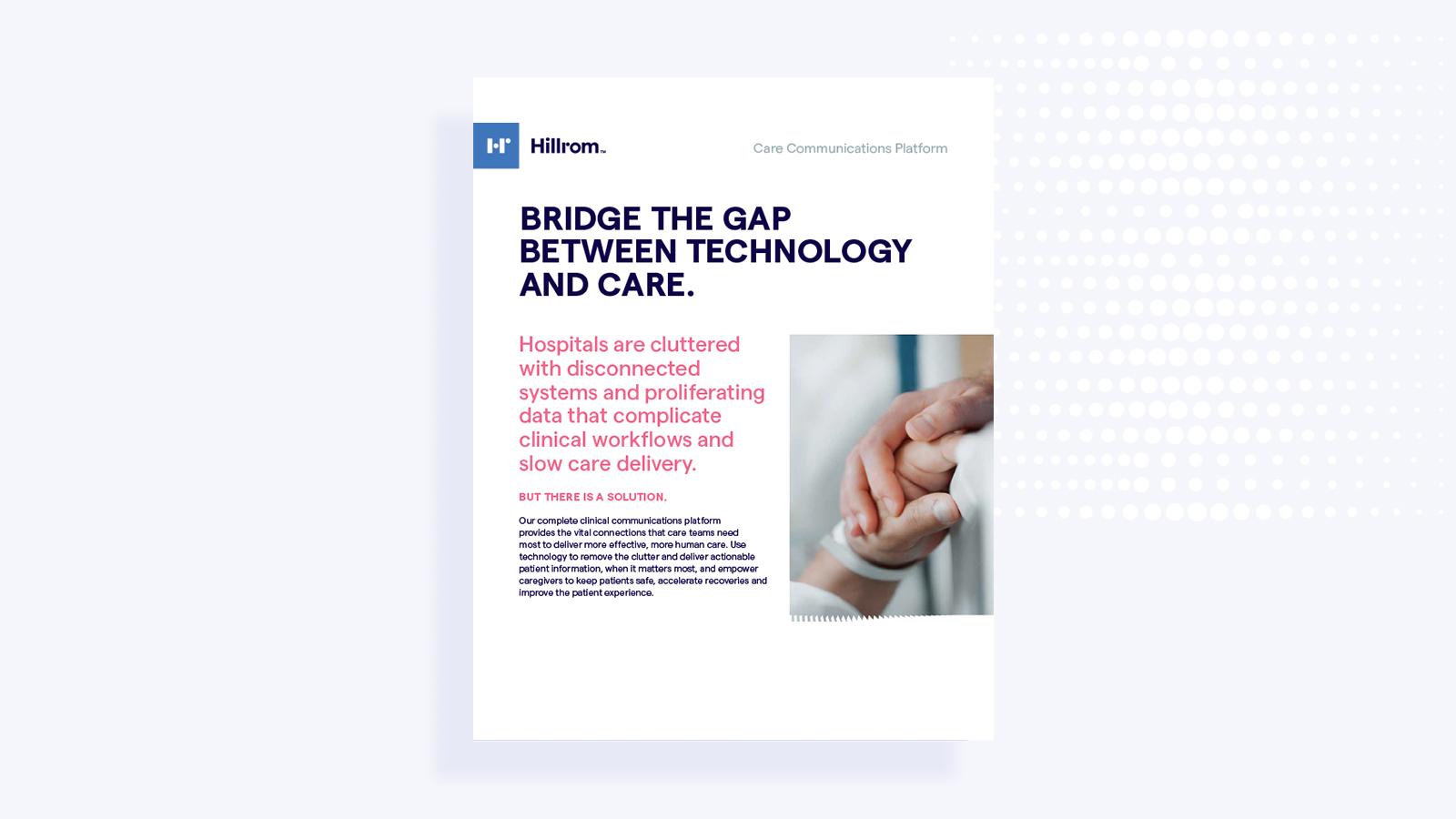 Care Communications Integrations Brochure

Download our brochure to learn how our solutions can provide the vital connections care teams need to help enhance outcomes.
References
Hillrom Customer (Central). NurseCall Interview. 2016. On file with Hillrom. Hillrom Customer (SM). Case Study. January 2019. On file. Hillrom Customer (SJ). Outcomes Presentation. November 2016. On file. Hill-Rom Customer (HC). NaviCare® Patient Safety Customer Interview. August 2017. Data on file. Hill-Rom Customer (OVU). Oncology Falls Study. 2015 -2016. Data on file. Hillrom Customer (AH). Customer Presentation. November 2016. On File. Hillrom Customer (SMH). Customer Interview March 2014. On File. Hillrom Customer (CA). Customer Presentation February 2020. On File.