Make sense of your data to help enhance patient safety
Hospitals are filled with medical devices and systems that continuously generate data that support clinicians as they provide care to their patients. Reporting solutions play a crucial role in collecting that data and generating additional value.
Deliver meaningful patient data at the point of care
Hillrom Enterprise Reporting solution collects the information that matters and delivers it in a way that is relevant and actionable for caregivers and hospital leadership—all with the aim of helping to improve care for patients, driving operational efficiencies, and enabling accountability.

beds across multiple facilities in one reporting database.

data points across nurse call, bed and real-time locating solutions.

built-in reports and dashboards.

connections to third-party tools or use Hillrom Custom Report Services.
Help clinical leaders assess a baseline of care, set goals for improvement and improve care at the bedside
Impact patient safety and satisfaction
Improve compliance to rounding and falls protocols.
Promote faster response times and more time for direct patient care.
Identify opportunities to proactively meet patient needs.
Respond to patient complaints.
Customize reports and information
Work with our dedicated team of experts to manage custom report creation from beginning to end. When needed, we can connect with third-party tools to develop and deliver reports for comprehensive analysis of data.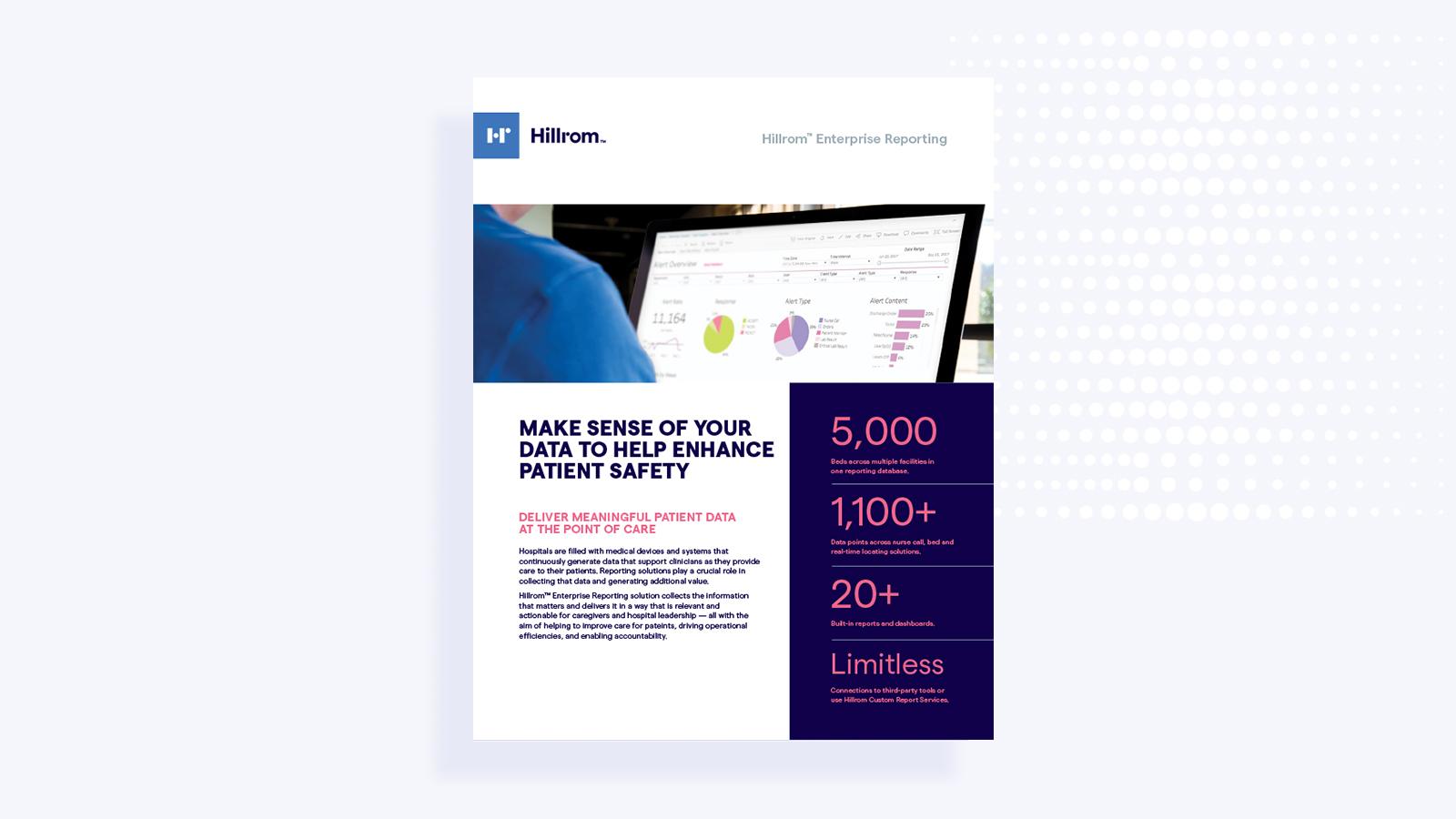 Enterprise Reporting Brochure

Download our brochure to discover how the Hillrom Enterprise Reporting solution can help improve patient outcomes.