Patient Deterioration is a Challenge We Must All Solve
You work tirelessly every day for your patients. And you are constantly trying to find new ways to tackle the challenges of your clinical environment. Patient deterioration can be difficult to detect and have serious consequences.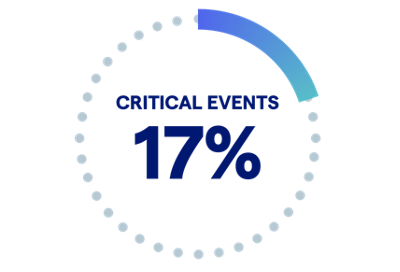 Up to 17% of potential patient admissions experience critical events.1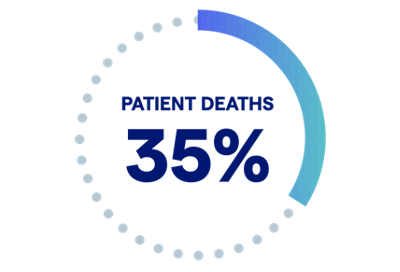 Sepsis is the #1 cause of death in hospitals and accounts for 35% of patient deaths.2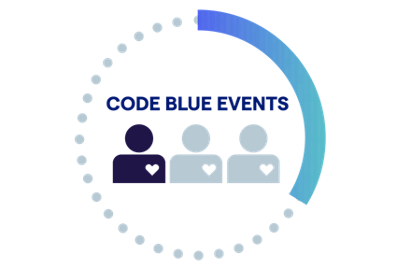 1/3rd of Code Blue Events stem from opioid induced respiratory depression.3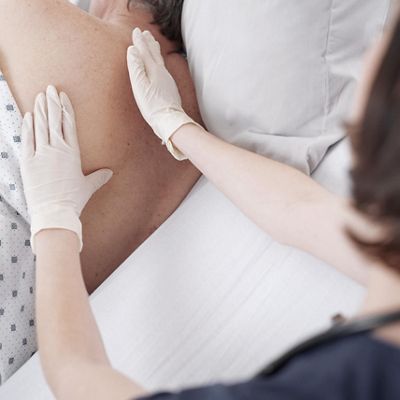 As Your Patients Work Toward Recovery, Are Pressure Injuries Working Against Them?
Pressure injuries are all too common in hospitals and long-term care facilities. Pressure injuries are associated with:4



higher readmission rate within 30 days4

Discover how to support pressure injury prevention and keep your patients on the path to recovery.
Patient Incontinence Can Have Quick and Lasting Effects
Skin can be compromised in as little as 15 minutes after exposure to moisture.6 But since caregivers may not know an incontinence event has happened right away, 45% of incontinent patients have incontinence-associated dermatitis during their hospital stays.7
And compared to other patients, those with incontinence-associated dermatitis have:

higher risk of pressure injury7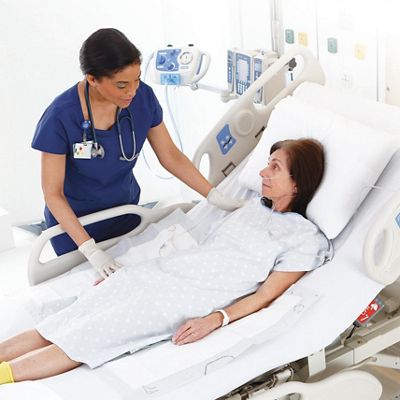 With smart technology, you can manage patient incontinence with prioritized, dignified and compassionate healthcare.
Protect Your Patients. We Can Help.
Complete this form to contact your Baxter representative.
References
Zimlichman, et al. Contactless respiratory and heart rate monitoring: validation of an innovative tool. J of Med Eng & Tech, Vol. 34, Nos 7-8,Oct-Nov 2010, 393-398.
Incidence and Trends of Sepsis in US Hospitals Using Clinical vs. Claims Data, 2009-2014. https://jamanetwork.com/journals/jama/fullarticle/2654187.
Opioid Safety & Patient Monitoring. The National Coalition to Promote Continuous Monitoring of Patients on Opioids. Nov 2014.
Braden B. "Cost of Pressure Ulcer Prevention. Is it really cheaper than treatment?" NPUAP. 2012.
Lyder, et. al. Hospital-acquired pressure ulcers: Results from the National Medicare Patient Safety Monitoring System (MPSMS) study. J Am Geriatr Soc 60:1603-1608, 2012.
Phipps L, Gray M, Call E. Single exposure to clinically relevant levels of moisture contained by an incontinence pad compromises skin health.
Gray M and Giuliano K. J Wound Ostomy Continence Nurs. 2018;45(1):63-67. Published by Lippincott Williams & Wilkins
Kayser, et al.  Incontinence and Incontinence Associated Dermatitis in Acute Care. J Wound Ostomy Continence Nurs. 2021;48(6):545-552.