As part of our exclusive partnership with Intuitive, creator of the da Vinci Xi System, the TS7000dV Surgical Table with Integrated Table Motion can wirelessly connect with robotic surgical equipment to provide patient positioning adjustments.
This innovation delivers excellent surgical site access, visibility and even intraoperative patient-supine relief during longer cases—eliminating disruptive, time-consuming undocking mid-surgery and allowing the surgeon to maintain control during table movements.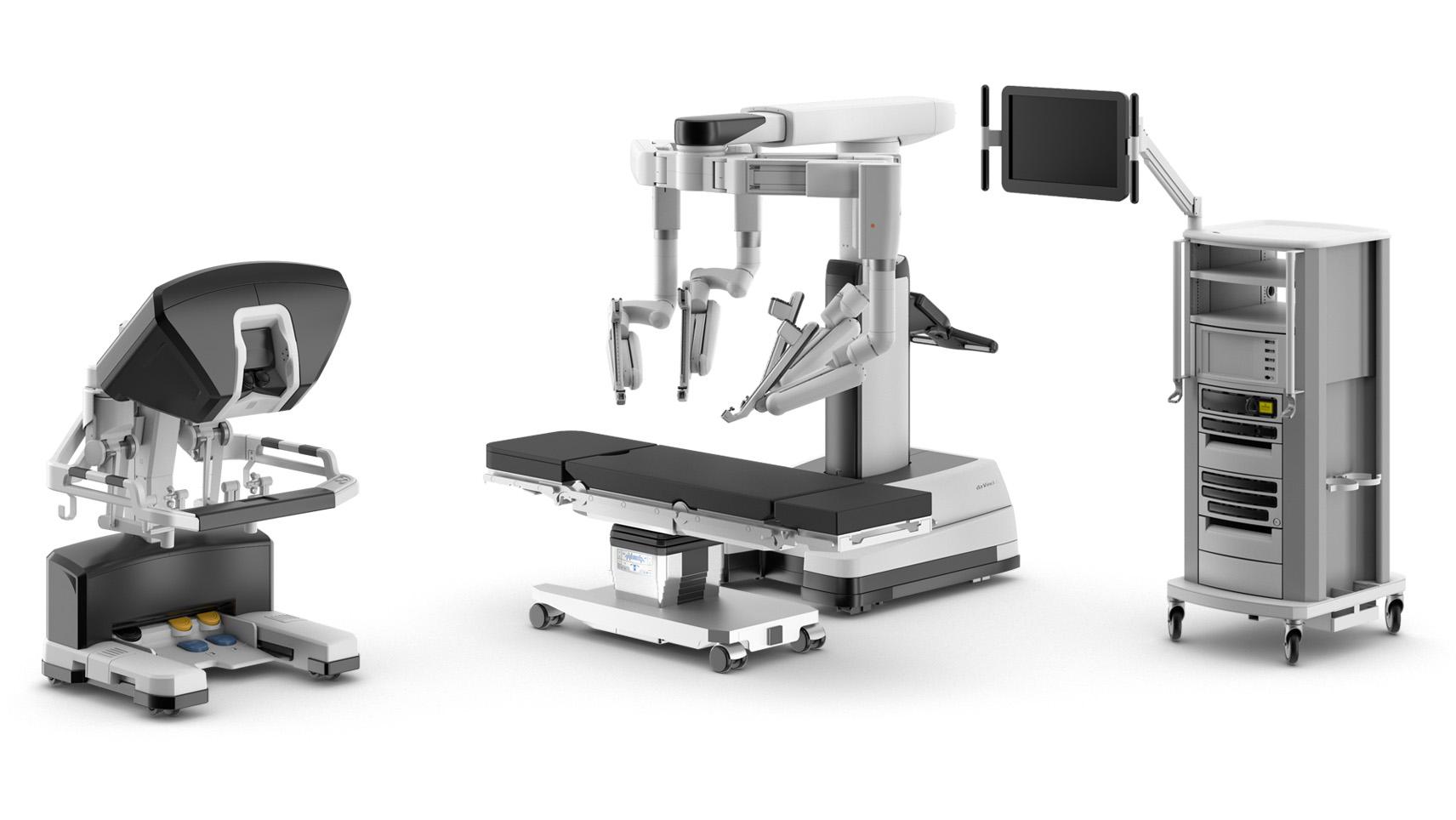 An Exclusive Partnership
The TS 7000dV Surgical Table is exclusively compatible with the da Vinci Xi robotic surgical device from Intuitive Surgical. This robotic operating table was designed to optimize workflow efficiency.

Integrated Table Motion
ITM enables the surgeon to reposition the patient on the robotic surgical table intraoperatively without removing instruments, resulting in shorter case times and the ability to provide intraoperative patient-supine relief.
Better Access & Exposure
Use the power of gravity to move tissues and organs out of view for better visualization. Only the TS 7000dV allows you to reposition the table while the da Vinci robotic device is docked.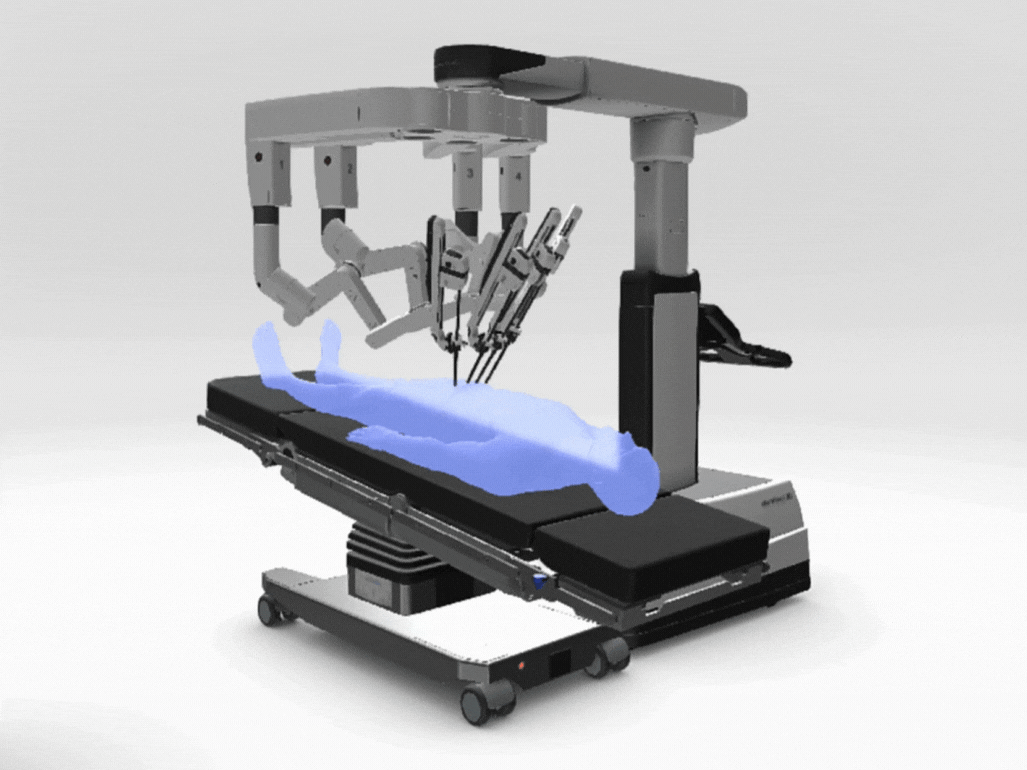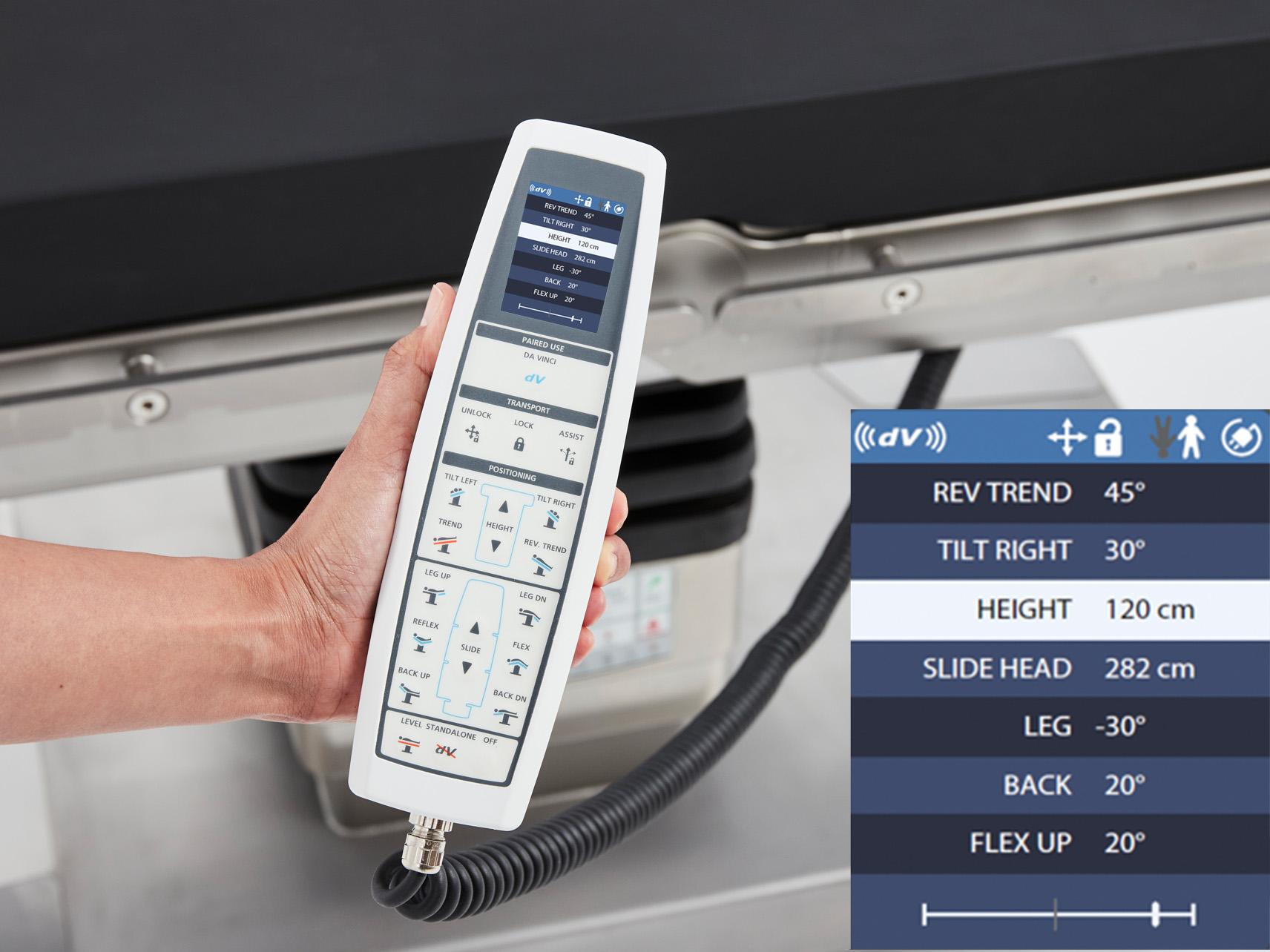 Helps Improve Safety
The TS 7000dV table has features for safety, usability, flexibility, and reliability for both general and robotic operations. Safety features include overload protection, high weight capacity, and intuitive controls and accessories.
Data Feedback
Receive quantifiable table-positioning feedback for repeatable, precise positioning. Displayed on the remote control, touchscreen, and Surgeon Control, the data is easy for the surgeon to see.
Special Features
The table offers a long slide range, steep articulation angles, integrated X-ray cassette holder, and various accessories. It uses electromechanical actuation for precision.

Use Cases
The TS 7000dV table is ideal for robotic medical procedures in gynecology, colorectal, urology, general surgery, and more. It is designed to meet the needs of da Vinci surgery.