Top reasons to choose the Baxter ELI 280 or CP 150 Resting ECG vs. the GE MAC 5 Resting ECG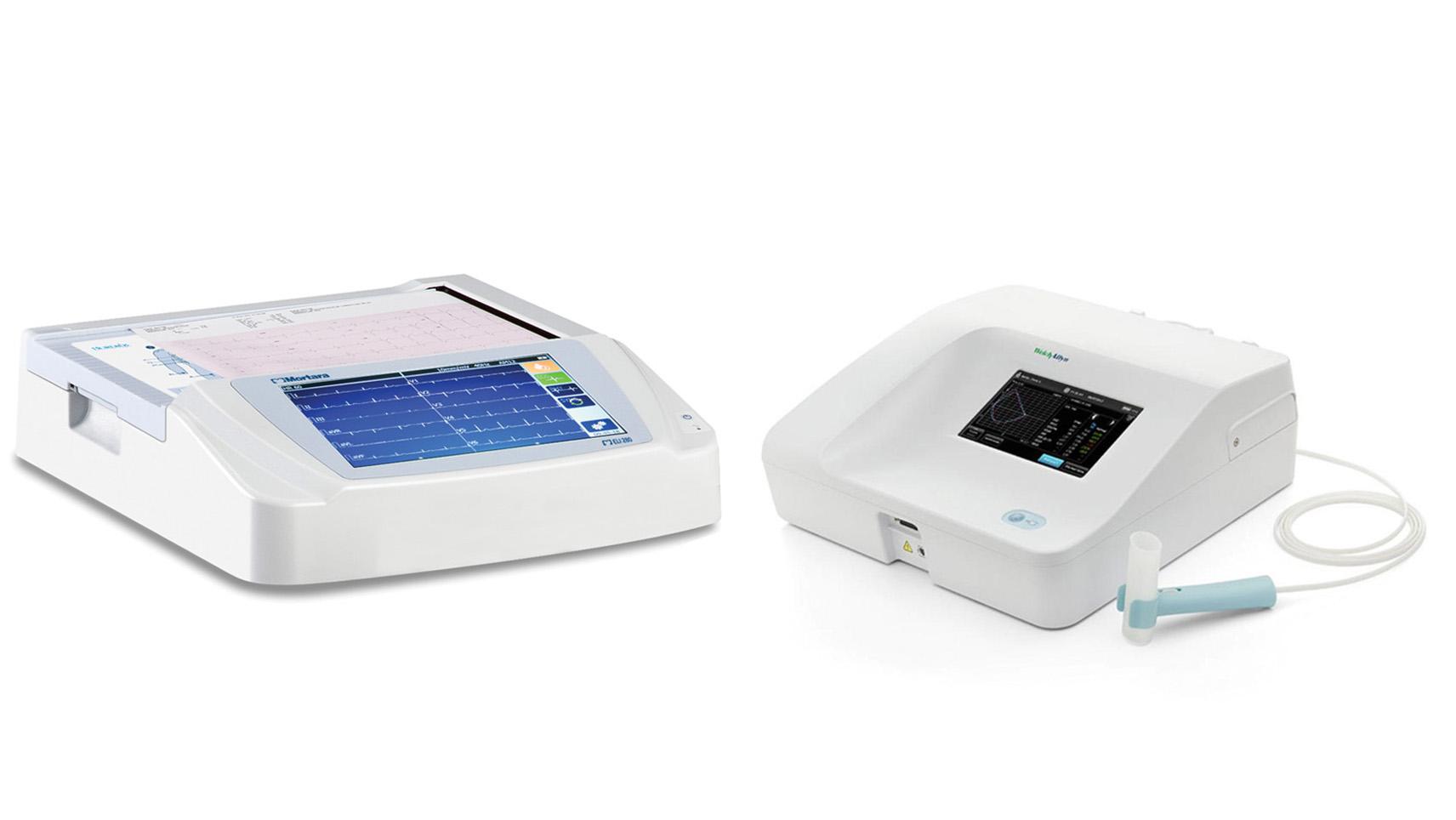 When considering an investment in new ECG devices, we recommend keeping your care setting, volume of ECGs, and use cases in mind.
The ELI 280 ECG can be leveraged in both acute and primary care environments. This ECG cart is optimal if your organization contains both hospitals and clinics or physician practices that require connected patient data. The ELI 280 can handle both low-volume and high-volume ECGs and provides a secure connection to your ECG management system or EMR for immediate results.

If you're considering one device to perform two different diagnostic tests, the CP 150 is an excellent option. With this lightweight, portable ECG machine, clinicians can perform both ECGs and spirometry exams with one device.​
The ECG is the most performed cardiovascular diagnostic procedure, with >100 million ECGs obtained annually in the United States.¹ Investing in simple, secure, and high-quality ECG devices is of utmost importance.
Interested in learning how the Baxter ELI 280 Resting ECG and CP 150 ECG compare to the GE MAC 5 ECG system? Fill out the form to schedule a demonstration today.
How do the Baxter ELI 280 Resting ECG and CP 150 ECG compare to the GE MAC 5 ECG?​
Below, compare a few of the top resting ECG options for your primary care setting. Some things to consider are making sure the cardiograph has an algorithm that is trusted for accuracy, has an appropriate storage capacity for your projected volume of ECGs, and technology to help streamline your workflow.​

Some primary care practices keep all ECG exams in-house, while others outsource to a cardiology clinic or hospital. The Baxter ECG devices are simple and intuitive to give you the confidence to perform ECGs within your practice. It's important to select a device that is compatible with your current workflow and streamlines your processes as much as possible.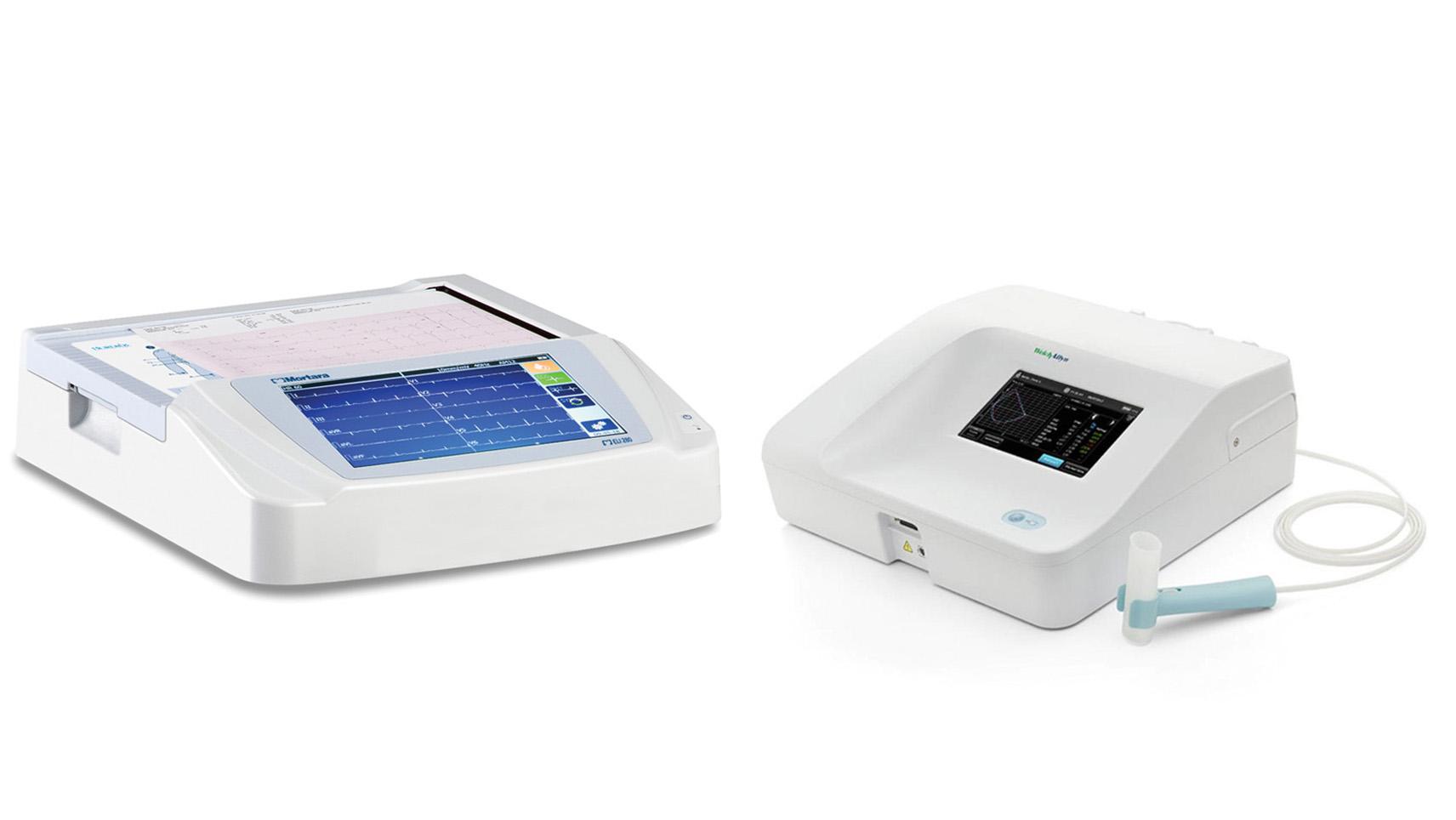 | Feature | MAC 5 | ELI 280 | CP 150 |
| --- | --- | --- | --- |
| Primary Care | ✔️ | ✔️ | ✔️ |
| Acute Care | ✔️ | ✔️ | ✖️ |
| Wireless Acquisition Module | ✖️ | ✔️ | ✖️ |
| Best 10 Technology | ✖️ | ✔️ | ✖️ |
| | Called Auto-ECG. Only captures the first 10 seconds | | |
| Screen Size | 8.9" | 10.1" | 7" |
| Spirometry Option | ✖️ | ✖️ | ✔️ |
| Connectivity | ✔️ | ✔️ | ✖️ |
| | Bi-Directional HL7 and DICOM | Bi-Directional HL7 and DICOM | via DICOM |
| Algorithm | Marquette | VERITAS | MEANS |
| Full Disclosure | ✔️ | ✖️ | ✖️ |
| Rhythm Record | 5 min | 5 min | ✖️ |
| Rhythm Printing | ✔️ | ✔️ | ✔️ |
| Screen Size | 8.9" | 10.1" | 7" |
| Built-in Printer | ✔️ | ✔️ | ✔️ |
| | (no built-in printer with MAC 5 Lite) | | |
| Color & Touch Screen | ✔️ | ✔️ | ✔️ |
| Storage Capacity | 300 Exams | 40-200 Exams* (expanded configuration) | 100 Exams |
| Portable Handle | ✔️ | ✖️ | ✖️ |
| Price | $$$-$$$$$ | $$$-$$$$$ | $-$$ |
Ready to get started with Baxter CP 150 or ELI 280 ECG?
We can provide a FREE, customized virtual demonstration of both ECG devices upon request!
Protect Your Investment with SMARTCARE Services
A support service program designed to help protect your investment and keep your diagnostic cardiology devices up and running.
Let Baxter help minimize interruptions to patient care and unexpected costs caused by equipment that is out for repair or maintenance. Our SmartCare Protection and Protection+ programs deliver the right mix of services to help you reduce equipment downtime and keep devices in the hands of your caregivers.
View our service plan offerings for the ELI 280 and the CP 150 ECG.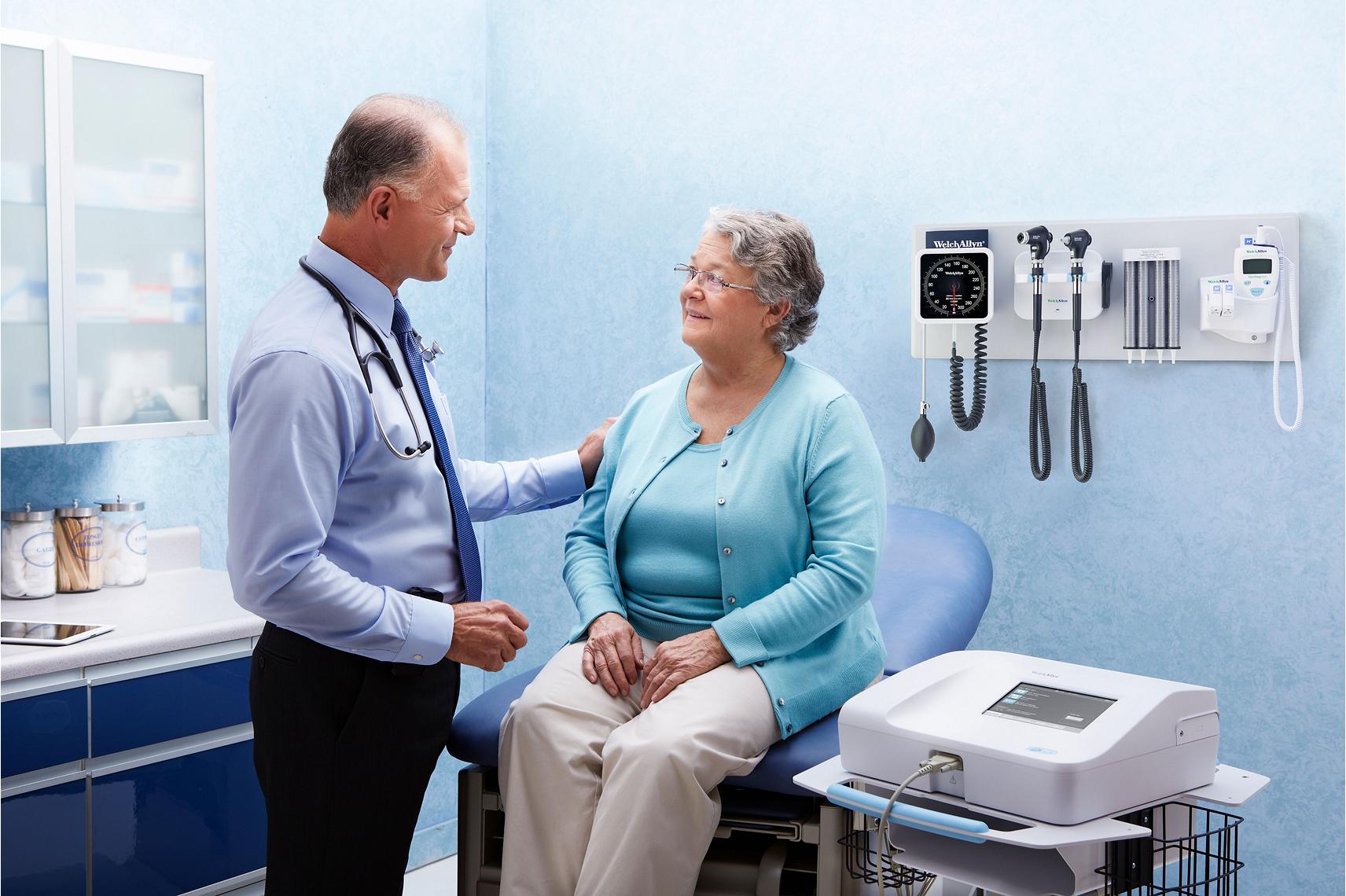 Richmond Heights Testimonial
"I find the CP 150 [ECG] to be easy to use, reliable and safe for adult and pediatric patients."
- Brad Ronevich, Richmond Heights Medical Center RN
Top Three Questions for Integrating New ECG Technology

Many practices think ECGs just need to be "good enough." An ECG is usually the first test a doctor will use to assess patient complaints related to the heart. With that in mind, an ECG may be the most important thing you do today.
When was the last time you thought through the best way to implement, manage and connect your ECGs? If it's been a while, here are some questions to consider to get you started down the right path.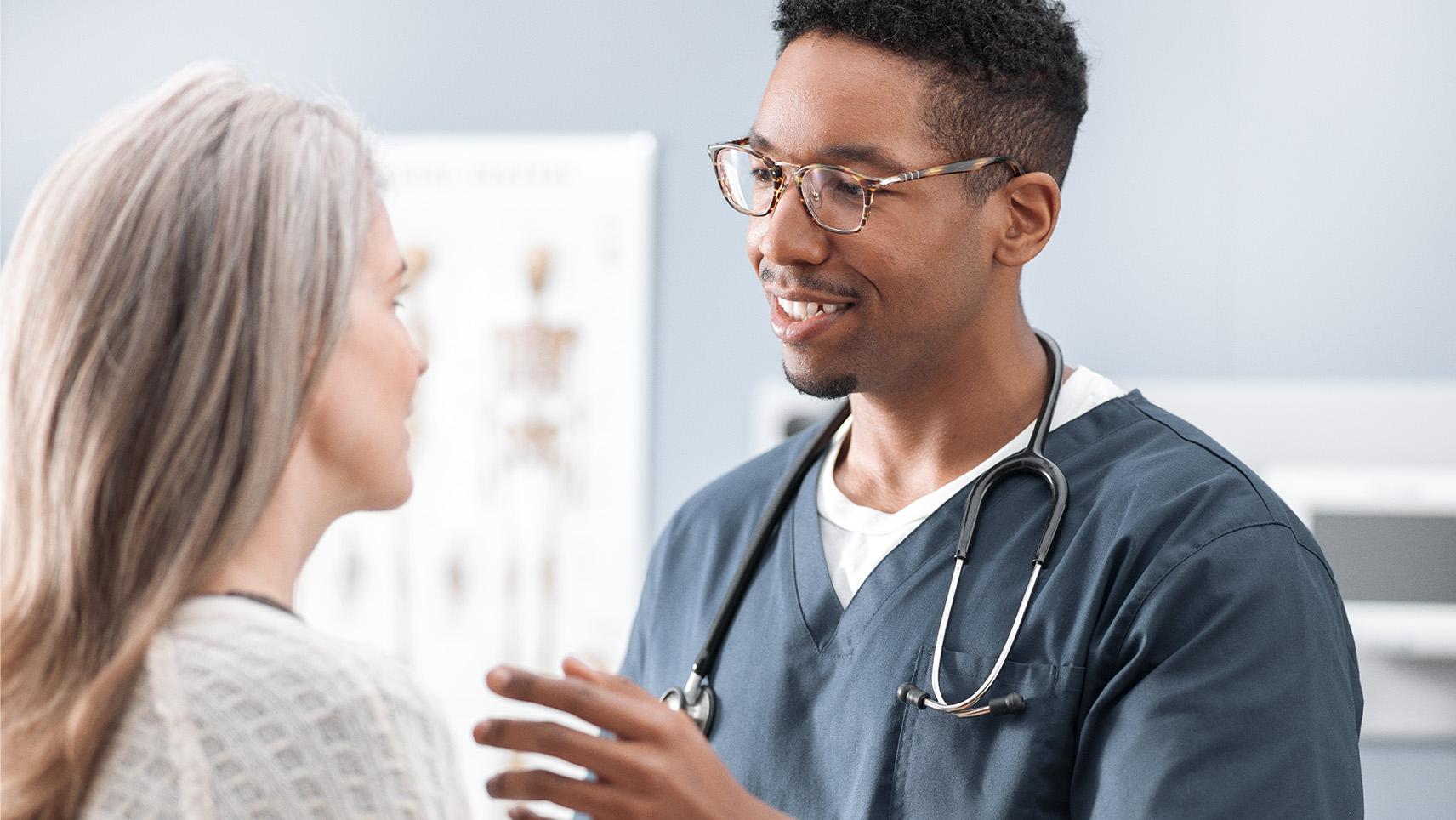 Formerly branded as Burdick, Mortara, and Welch Allyn, Baxter's diagnostic cardiology portfolio encompasses over 20 years of diagnostic cardiology innovation.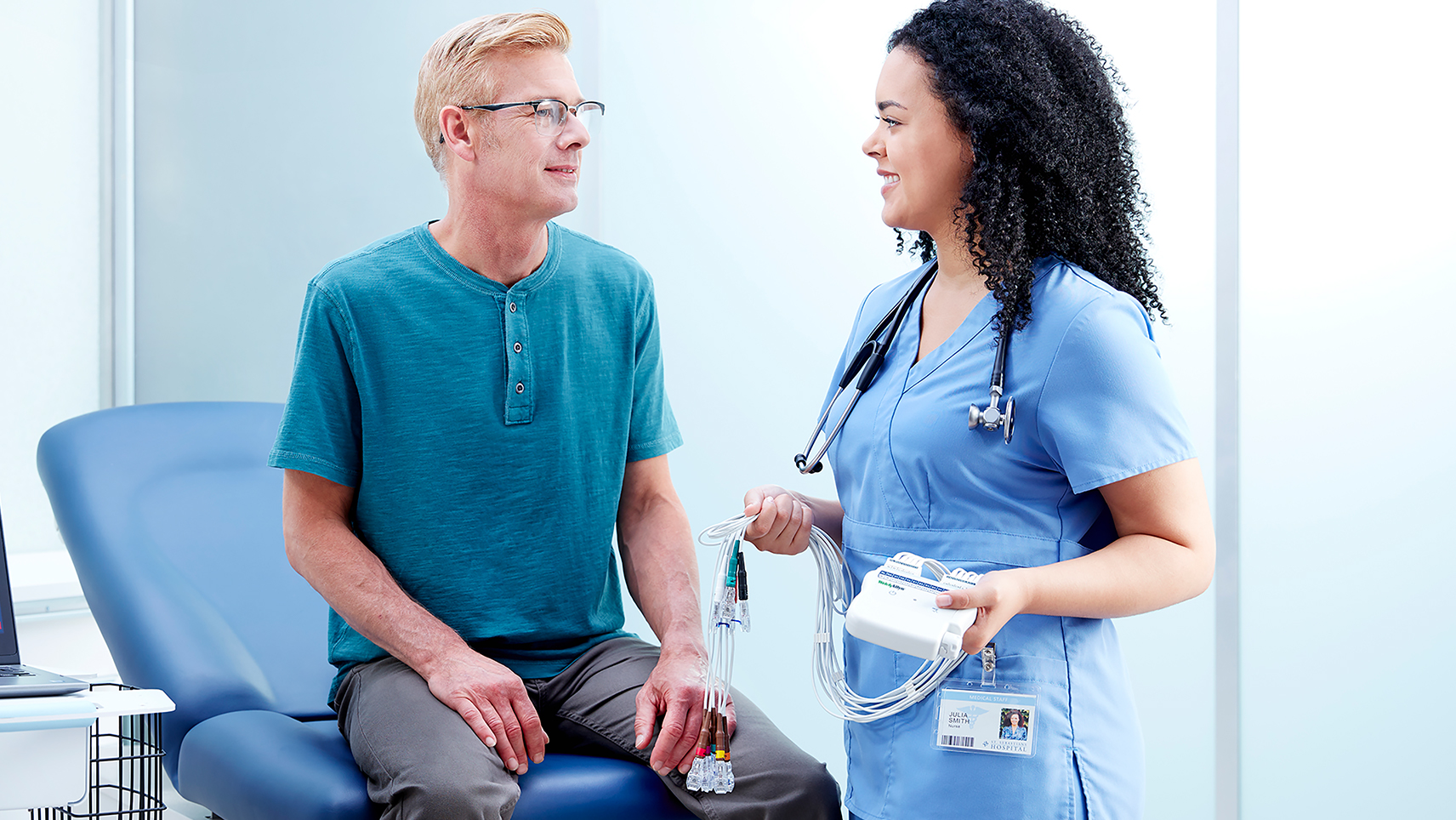 Wireless Freedom
With our Wireless Acquisition Module (WAM), compatible with the ELI 280 resting ECG, you can capture ECGs untethered from patients, so you can move freely throughout the exam room without cabling to get in the way. 
Accurately Identify Critical ECGs
Experience one of the top ECG interpretations with the VERITAS Interpretation Algorithm.

Baxter's proprietary VERITAS Interpretation Algorithm recognizes and alerts for critical ECGs associated with Acute Coronary Syndrome (ACS) more accurately than the competition.² The VERITAS Algorithm is also most likely to detect arrhythmias with the highest sensitivity.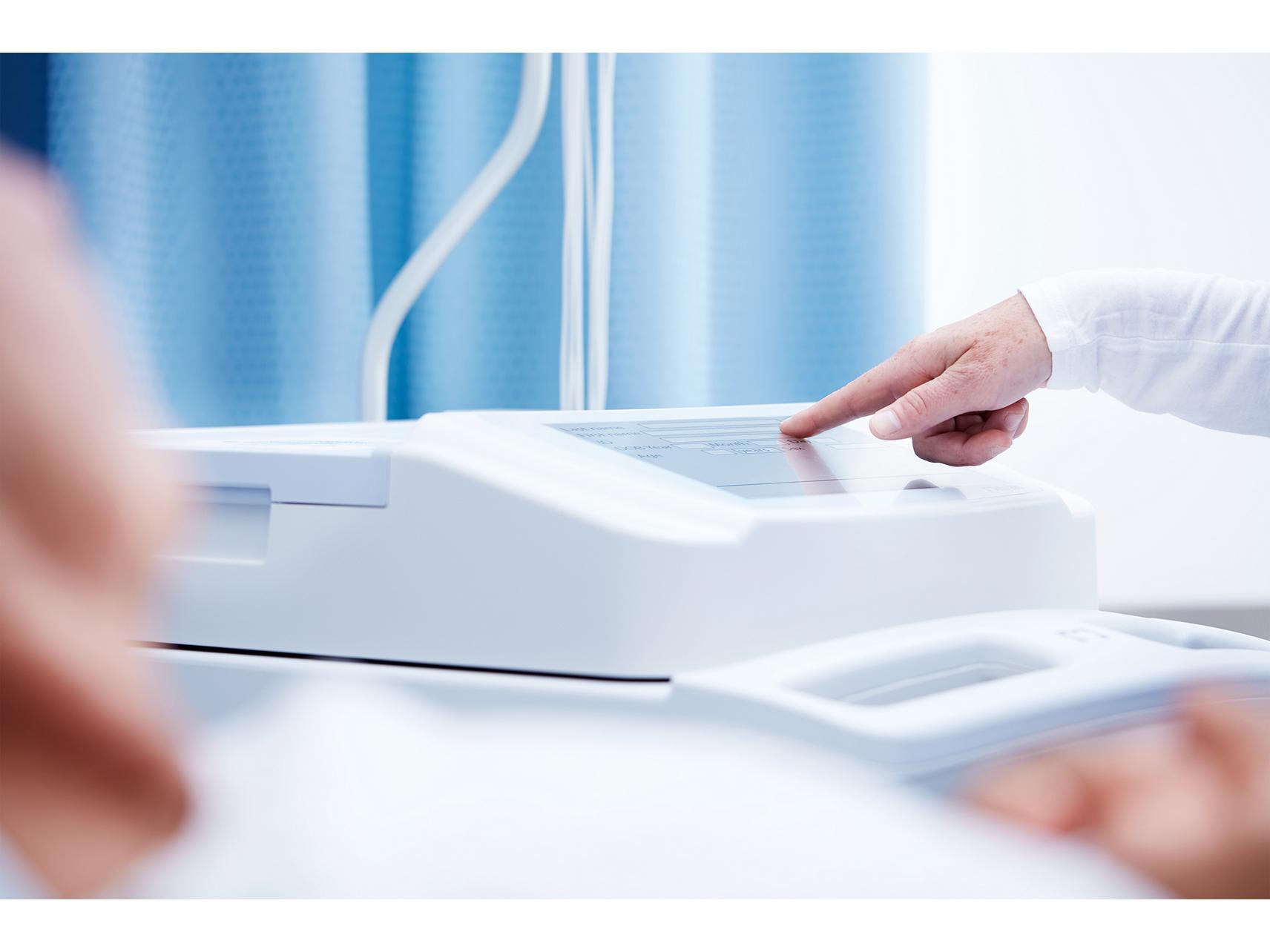 Simple-to-use devices require fewer steps to deliver more accurate results.
94% of ECG users surveyed say Baxter's diagnostic cardiology devices can help improve workflow efficiency.³
Are you ready to learn how to transform your diagnostic cardiology workflow?

We're here to help. Reach out with any questions you have in your search for new ECG devices in your primary care setting.
References
Tison, Geoffrey H., et al. "Automated and Interpretable Patient ECG Profiles for Disease Detection, Tracking, and Discovery." Circulation: Cardiovascular Quality and Outcomes, 5 Sept. 2019, https://www.ahajournals.org/doi/10.1161/CIRCOUTCOMES.118.005289.
J. De Bie et al. Performance of seven ECG interpretation programs in identifying arrhythmia and acute cardiovascular syndrome. Journal of Electrocardiology 58 (2020) 143–149. https://doi.org/10.1016/j.jelectrocard.2019.11.043.
Survey by Walker Information, Inc. of clinicians who have purchased the Welch Allyn CP 150 ECG.