Cardiology Screening and Diagnosis
The Challenge
Heart disease is the leading cause of death in the United States.1
With this in mind, an ECG may be the most important thing you do today. As you care for patients across care settings, you need current, accurate data at each encounter to advance care plans. From primary care to cardiology to the hospital and beyond, diagnostic-quality ECG data plays a critical role in improving patient outcomes.
Explore these collected resources for valuable insights into best practices and new solutions to help healthcare professionals like you improve cardiac health.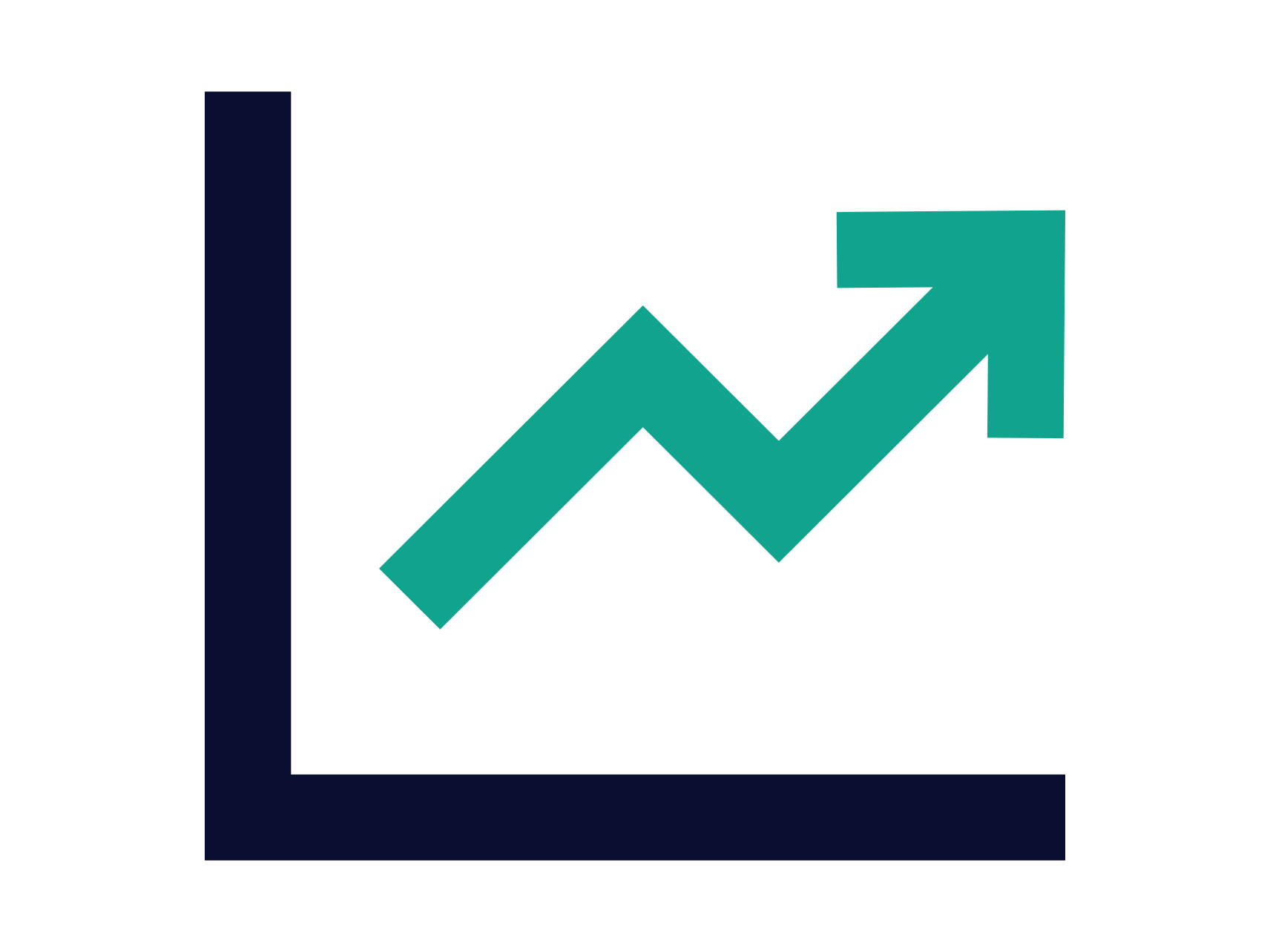 Featured Solutions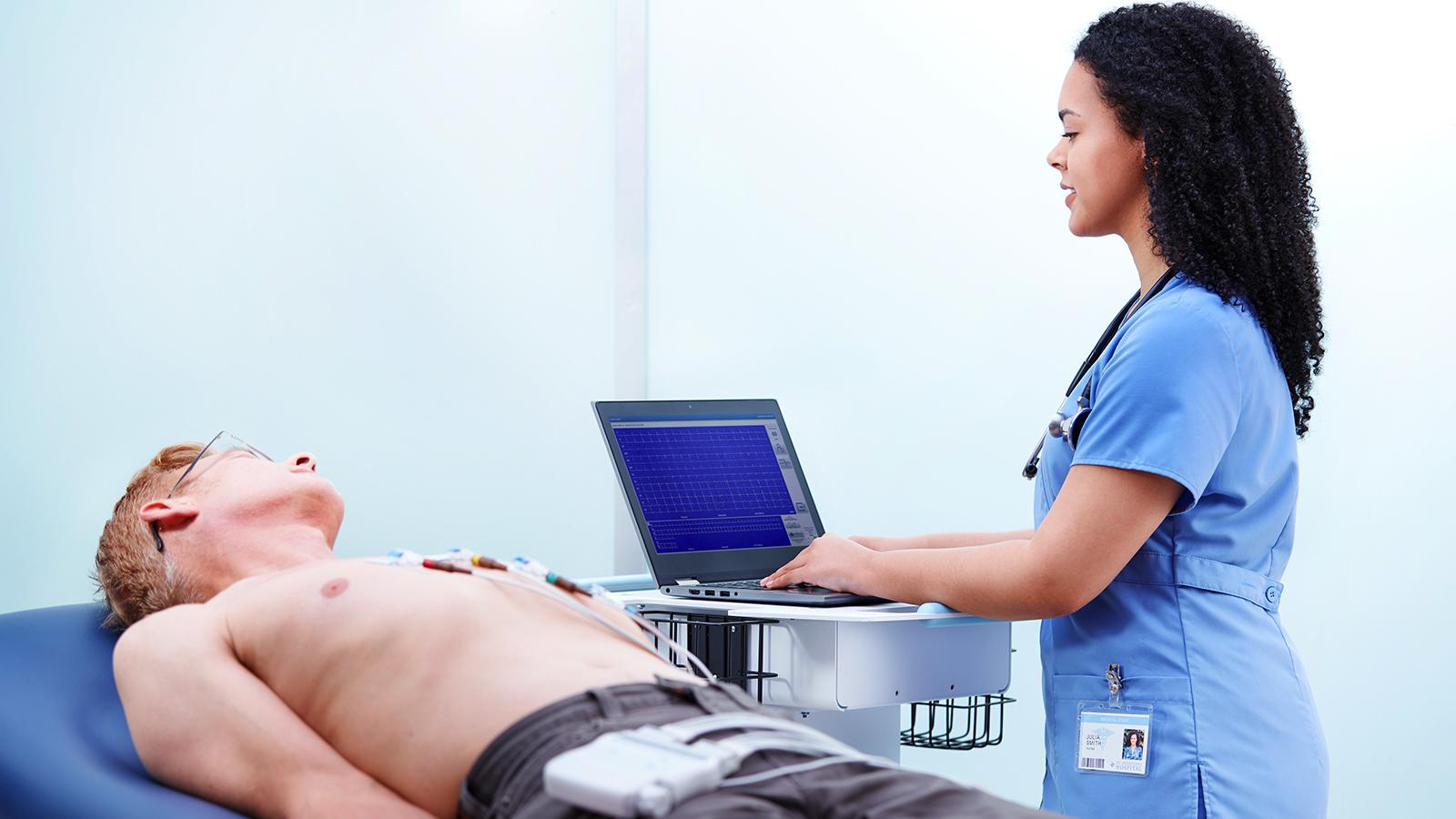 Welch Allyn® Diagnostic Cardiology Suite™

Using the interpretation algorithm trusted by the FDA in new drug trials, the Diagnostic Cardiology Suite ECG is designed to help you interpret a diagnostic-quality ECG based off of authentic waveform data. With its combination of operational and clinical excellence, it can help alleviate some of the issues known to negatively impact ECG interpretation.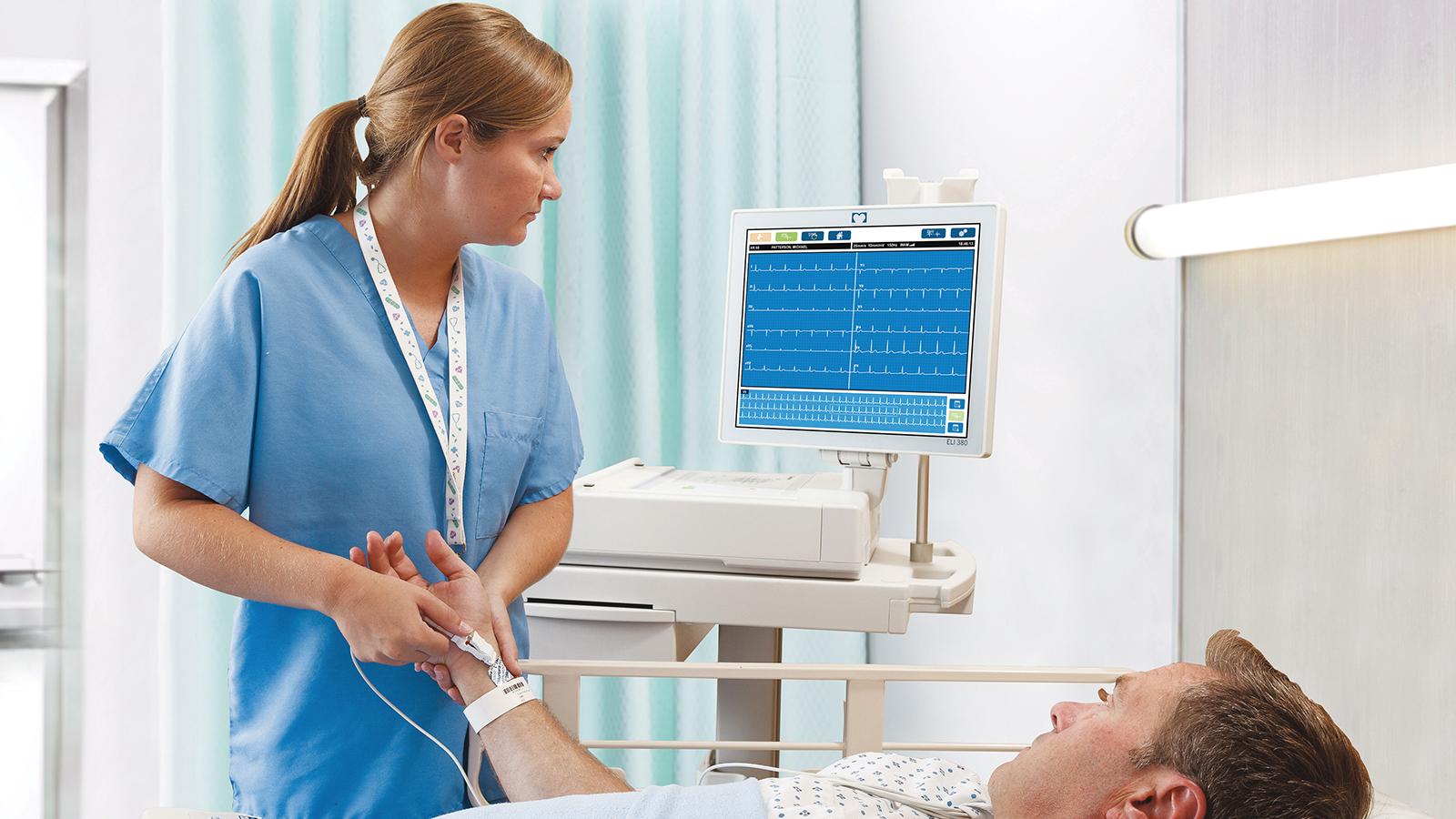 Welch Allyn® ELI® 380 ECG

The ELI 380 Resting ECG, with ERGO swivel and touchscreen display, is designed to make the total ECG experience more efficient. Ideal for hospital settings, its 180-degree swivel display helps you perform exams without leaving your patient's side. Its capacitive touchscreen makes navigation easy from any angle, and a bacteria-resistant keyboard features a glass surface to simplify cleaning.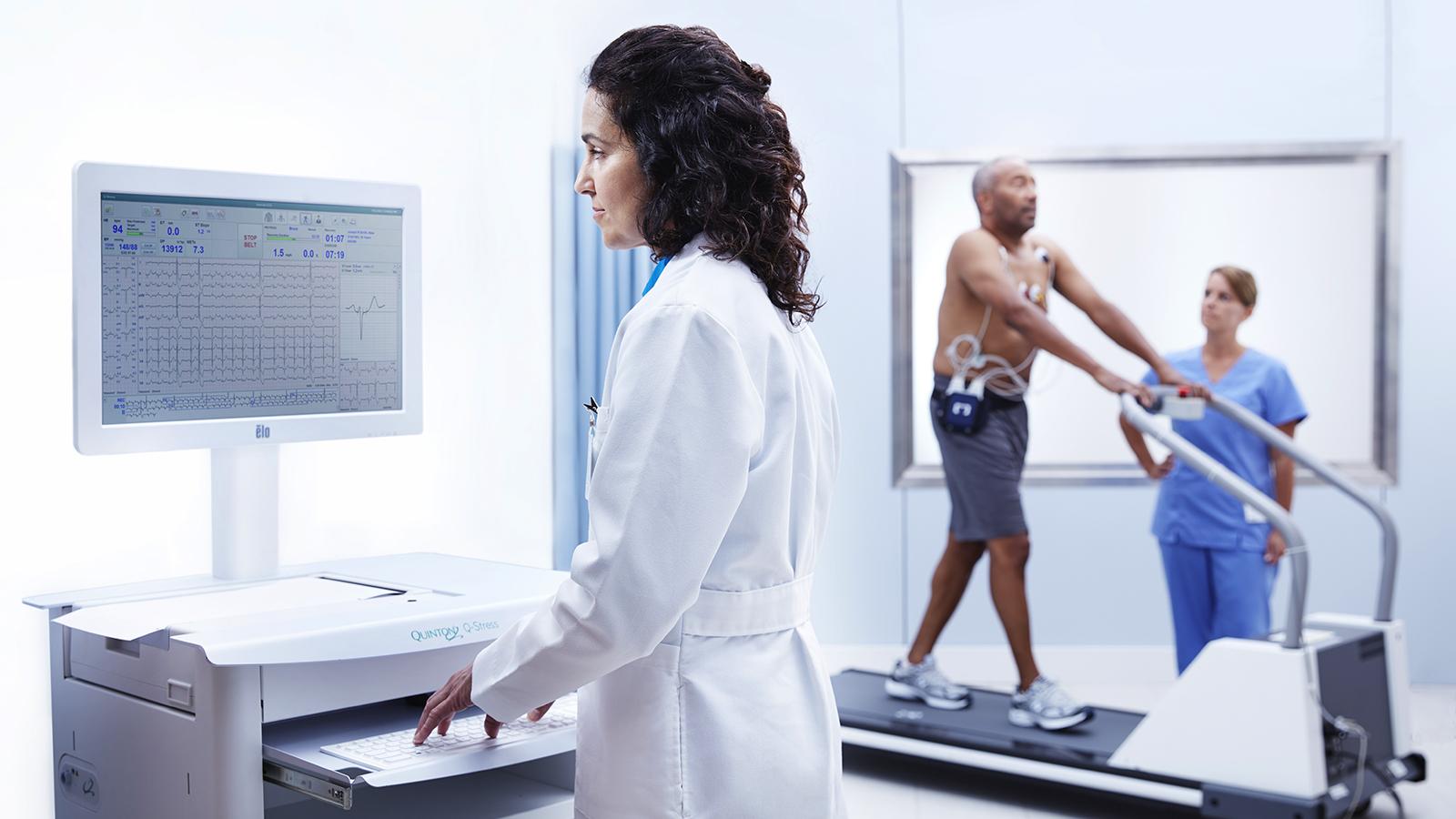 Welch Allyn® Q-Stress® Cardiac Stress Testing System

The Q-Stress cardiac stress testing system is designed to solve common challenges associated with the successful acquisition and interpretation of cardiac stress testing exams. Its left-to-right navigation and intuitive controls guide you through procedures with ease, and the WAM™ Wireless Acquisition Module provides comfort and freedom of movement for the patient.
References
Mozzafarian D, Benjamin EJ, Go AS, et al. on behalf of the American Heart Association Statistics Committee and Stroke Statistics Subcommittee. Heart disease and stroke statistics—2016 update: a report from the American Heart Association. Circulation. 2016; 133:e38-e360.