Elevate Care with Existing Teams
Explore our cardiology tools to help you access, diagnose and treat your patients with confidence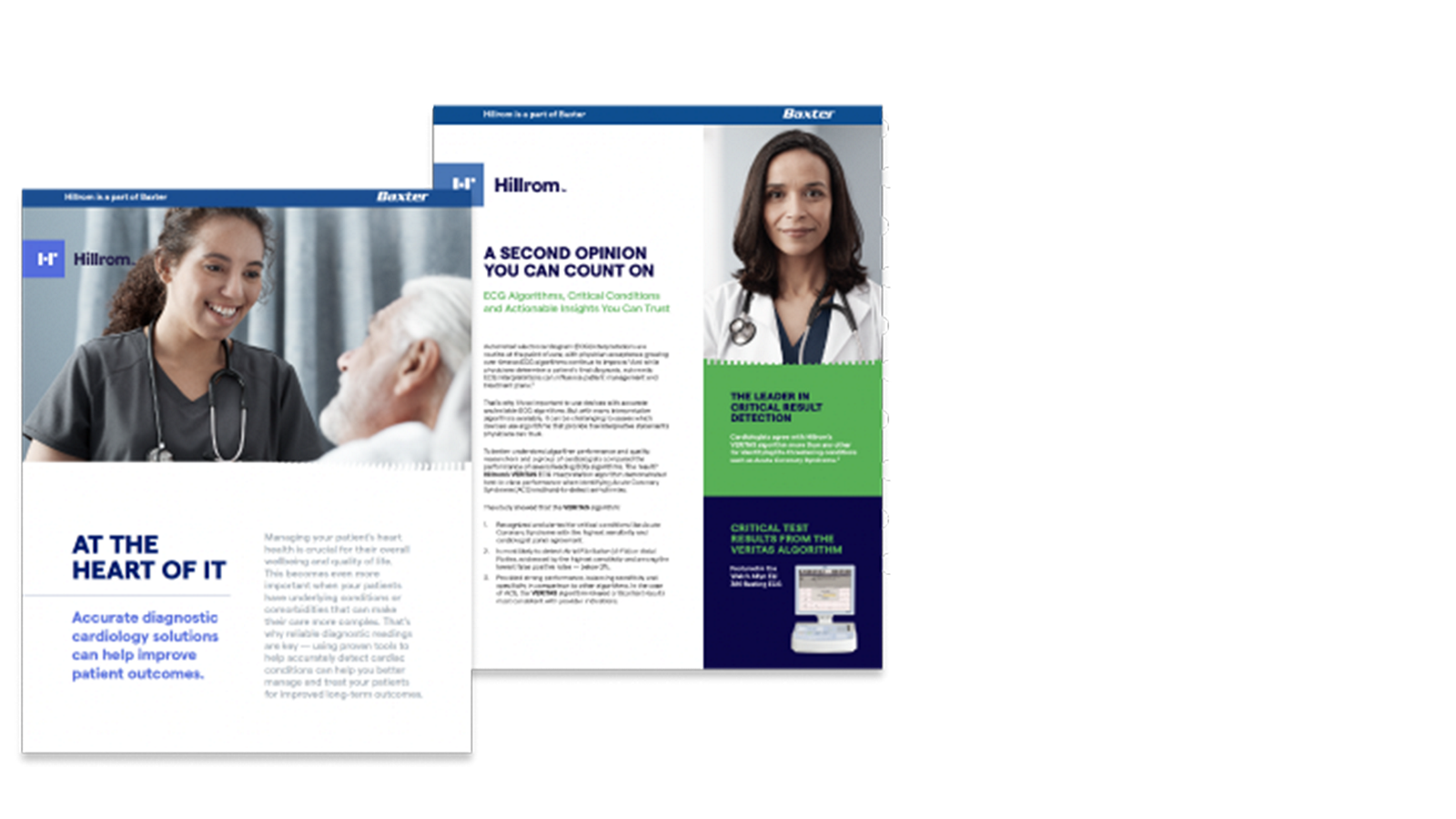 Empower Your Clinicians with Accurate Data
Detecting underlying conditions is key to diagnosing and treating a patient sooner—get insights you can trust. Discover how leading performance can help when identifying Acute Coronary Syndrome (ACS) and hard-to-detect arrhythmias.
Partner with a Leader in
Critical Result Detection
Every minute counts when trying to reach an accurate diagnosis for patients. Download your copies of our VERITAS Algorithm Comparison Sheet and Cardio Disease State Summary Article to discover diagnostic technology that can help.
References
Survey by Walker Information, Inc. of clinicians who have purchased the Welch Allyn CP 150™ ECG.
Statistics based on survey data collected from Q-Stress 6 System users in 2020. Complete data on file with Hillrom.
Statistics based on data collected from internal reports: Support Renewals Closed in 2021 and Lost Customers in 2021. Complete data on file with Hillrom.
Welch Allyn, ELI 380, VERITAS and Cardio Server are trademarks of Baxter International, Inc. or its subsidiaries.