How to Choose the Best Pediatric Vision Screener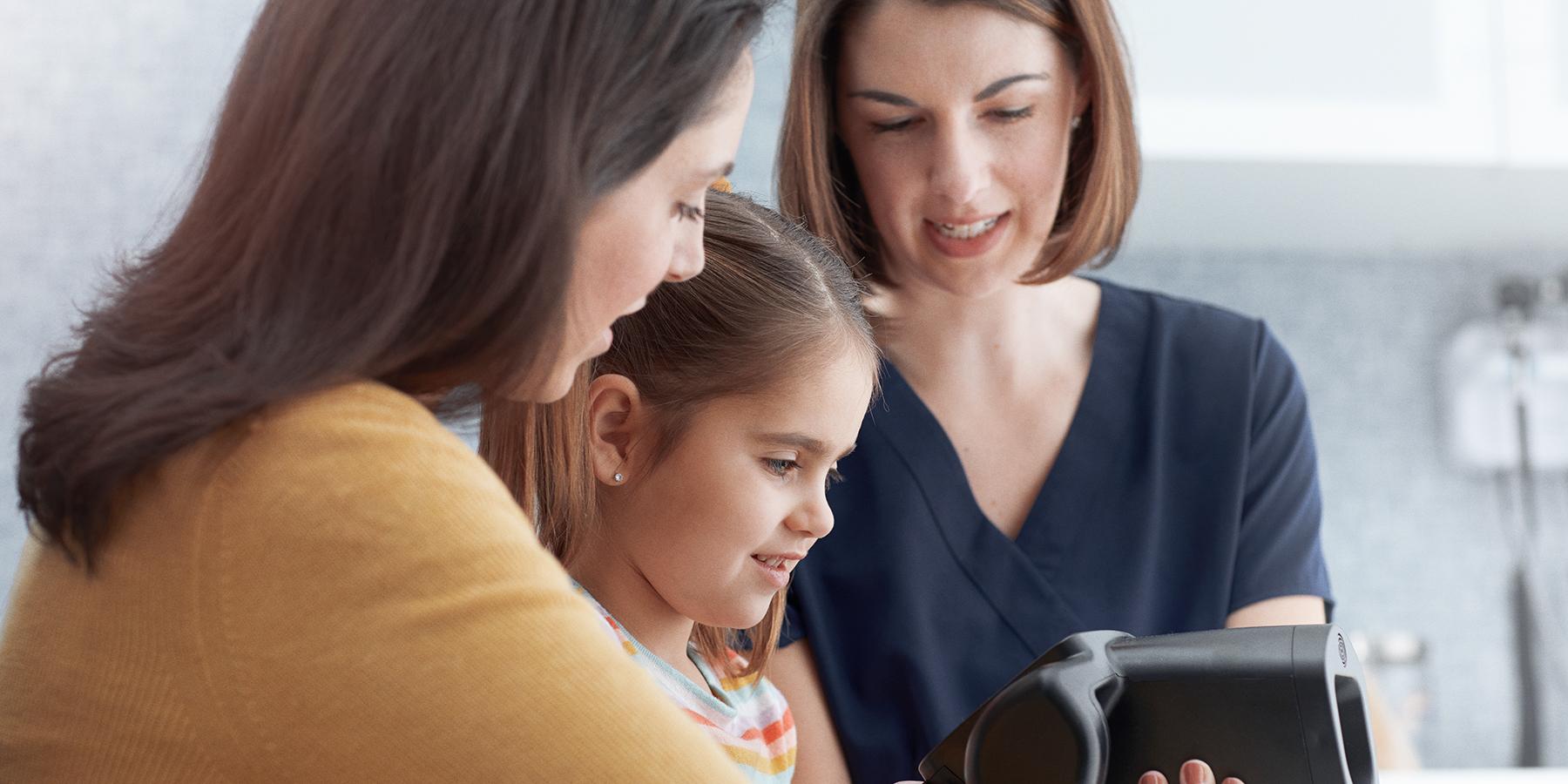 There are multiple factors to consider when you're searching for the best vision screener to detect amblyopic risk factors in children. Whether you're a primary care provider, pediatric optometrist/ophthalmologist, a school nurse or a volunteer, everyone plays an important role in the health of our children. There are 19 million children worldwide living with a vision disorder.1 Oftentimes, vision disorders have no noticeable symptoms,2 and as a result, children may not realize they see the world differently than others.3
It's time to take a stand.
Adding instrument-based vision screening to your workflow means more children have their vision screened and are potentially referred for vision-saving treatment. To help make it easier to choose the best vision screener for your needs, we wanted to share our top 5 points before you make the investment. Once you've taken everything into consideration, take Spot Vision Screener on a two-week trial and experience all the differences our customers love.
---
What to Keep in Mind when Selecting a Vision Screener
Consider ease of operation, capture rate, risk factor screening capabilities and pricing when researching an instrument-based vision screener.
Ease of implementation
Seek out technology that is out-of-box easy and fits seamlessly into your organization. Find an instrument-based vision screener that monitors environmental conditions (e.g., lighting, distance to subject and pupil size) before taking a picture. This will help to shorten the staff or volunteer learning curve and also speed up the vision screening process and avoid over-referrals to an eye care specialist.
"
Pinellas County Schools (PCS) needed to improve their vision screening process to ensure accurate and efficient detection of visual impairments. There were a variety of factors that were essential in selecting the right vision screener; the most important being an easy-to-use device that volunteers could use without a lot of room for error.
Mary Ellen Barkman, School Nurse – Pinellas County Schools
"
Capture rate

Look for instrument-based vision screeners with a high capture rate. Cameras with auto-capture features allow you to simply point the camera in the child's direction and quickly record results of both eyes in seconds.
Some instrument-based vision screeners can capture results on 97% of subjects4 regardless of child cooperation, language barriers or children with developmental delays. Odds are, if your staff or volunteers have a difficult time operating the technology, it could be a challenge when screening young children.
Risk factor screening capabilities
Some instrument-based vision screeners do not provide instant results and rely on an overread service (e.g., manual grading) by an eye care specialist to detect risk factors for astigmatism, strabismus and anisocoria.5
Think about selecting an instrument-based vision screener that can detect all six vision risk factors in the office or at school. The American Academy of Pediatrics (AAP) and the American Academy of Pediatric Ophthalmology and Strabismus (AAPOS) recommendations specifically mention astigmatism, strabismus and high refractive error as critical to early screening practices.6 Approximately 20% of children in the United States are at risk for amblyopia or "lazy eye."7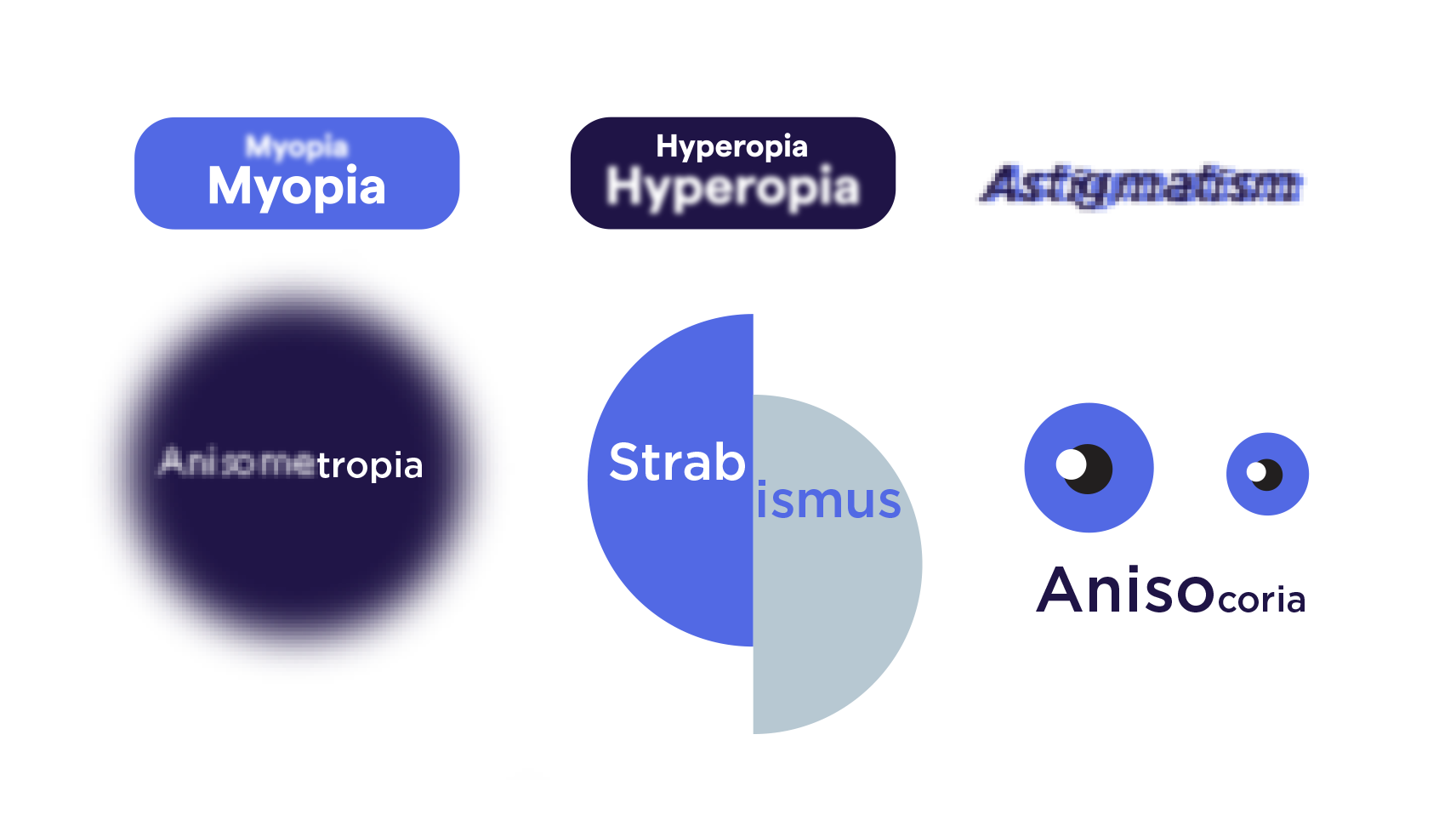 Do the (clinical) research
There are several clinical studies that prove instrument-based vision screening is an effective way to measure vision in children. If you're thinking about starting a vision screening program, be sure to look at clinical evidence that demonstrates quality improvements, such as increased vision screening completion rates in young children.8
Young children are usually unable to read a visual acuity charts and studies have shown completion rates as high as 87% using instrument-based vision screeners compared to only 39% completion using chart-based screening.8
Understand the investment
Purchase options for an instrument-based vision screener will vary by manufacturer and may include subscription or leasing options. It's important to understand if you'll be paying monthly contract fees and the associated long-term cost to your organization.
Some companies will offer a reimbursement guide or a vision screening investment analysis to help you navigate trends in reimbursement for CPT 99177 (photoscreening, automated-refraction, bilateral; with on-site analysis).
Also consider selecting a device that can be scaled across large organizations to help increase staff efficiency, improve vision screening completion rates and decrease unnecessary referrals to an eye care specialist.
---
Make the Choice with Spot Vision Screener
Spot Vision Screener is a handheld camera, designed to revolutionize the vision screening process with smart technology for point-and-shoot auto-capture of both eyes in seconds on patients six months of age through adult.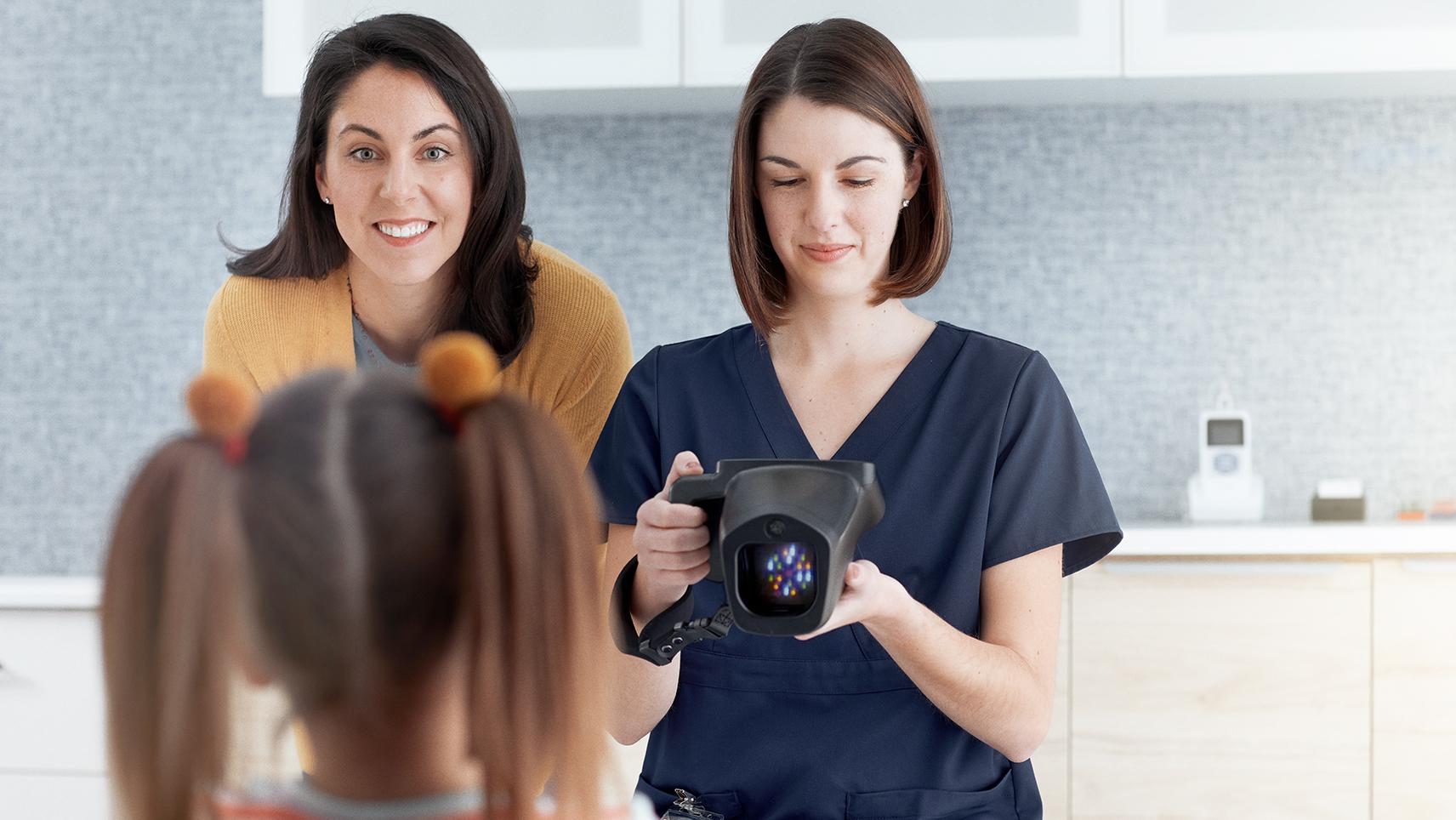 Other features include:
Auto Capture
Spot Vision Screener automatically captures from a noninvasive 3-foot distance and only when the child is looking at the fixation target and conditions are optimal (distance, room lighting).
LCD Display
Bright touchscreen display is easy to operate right out of the box. After an image capture, the on-screen results indicate either a "Complete Eye Exam Recommended" or "All Measurements in Range" (also lists conditions if detected).
Wireless Connectivity
5gHz wireless radio powers Spot Vision Screener with a faster wireless connection. Built-in driverless printing enables you to wirelessly print screening summary reports to all major printer brands.
Managing Data
Easily import screening subjects via the USB drive to your screening queue to prepare for a busy screening day. Afterwards, export the screening summary reports (PDF) and an Excel spreadsheet of results via USB or wireless connection for further analysis. Results can be uploaded to patient electronic medical records.
Let us be your partner in preventing vision loss in children.
We'll ship a Spot Vision Screener to you for a free two-week trial for your office, school or vision screening program. A Hillrom vision screening consultant will walk you through the technology to make sure you experience the difference only Spot Vision Screener can offer.