All the insights - none of the travel.
It's important to make sound decisions on your medical device purchases — but we know travel can be difficult. That's why, in addition to in-person visits, we offer the ability to join a visit remotely. That means you can get the interactive experience you need — from the comfort of your office.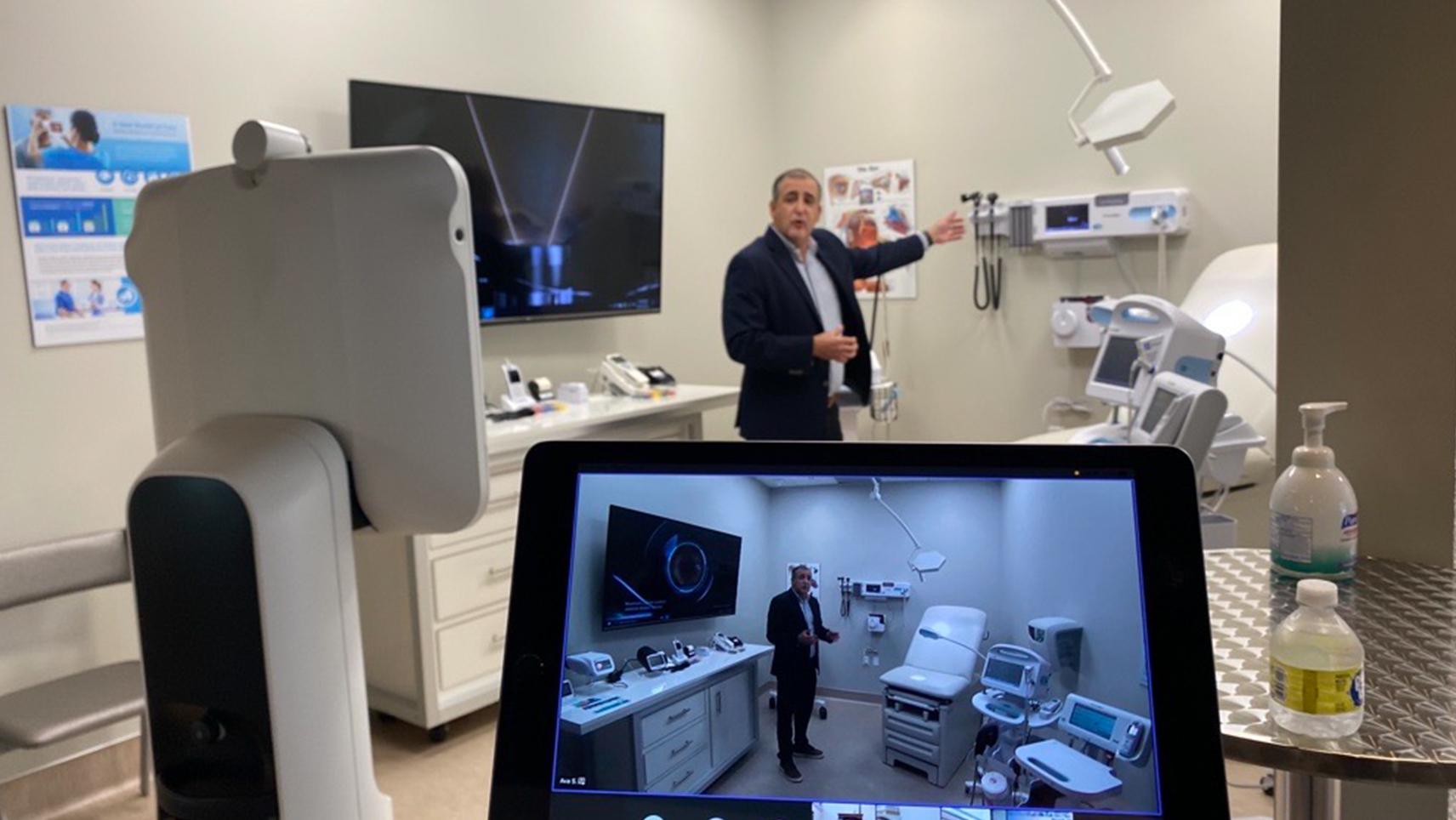 Interactive and Immersive
Let us live-stream your visit, hosted by your Hillrom partner in one of our centers. We will use state-of-the-art mobile streaming technology to deliver your personalized visit, wherever you are.
Up Close and Personal
Move between care settings. Zoom in on that critical component to see how it works in real time. With our interactive video equipment and expert tour guides, you won't miss a thing.
Tailored For Your Needs
Our team of experts will work with you to plan a virtual visit that focuses on your most pressing needs, such as:
Product demonstrations to support a buying decision
In-service trainings to help you make the most of your investment
General Q&A sessions to get to know Hillrom and our solutions better without leaving home
Your Hillrom host will lead your visit live from the center, so they can guide the tour — and the discussion — anywhere you need.
Sneak a Peek
Start with a self-guided, virtual tour to get a feel for these unique spaces. Then contact us to plan your personalized visit.