GSS-power-shuttle
Urology Deluxe OR Accessory Package #112112
Find the perfect accessory package for your next urology and gynecology procedure, including stirrups, restraint straps, pelvic extension and more at Hillrom!
false
false
false
false
false
https://assets.hillrom.com/is/image/hillrom/Urology-Deluxe-Package-with-model-pdp-carousel?$recentlyViewedProducts$
Request More Information
/en/products/request-more-information/?Product_Inquiry_Type=More%20Information&I_am_most_interested_in=Surgical%20Workflow%20%26%20Precision%20Positioning&Product_Name=Urology_Deluxe_OR_Accessory_Package
false
hillrom:care-category/surgical-workflow-precision-positioning
hillrom:product-family/trumpf-medical,hillrom:type/packages,hillrom:sub-category/precision-positioning-table-accessories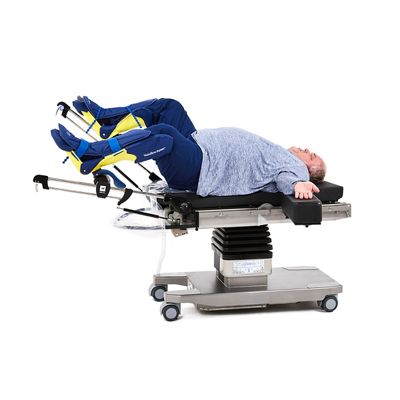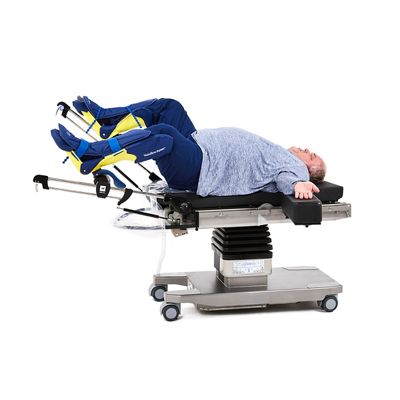 Urology Deluxe OR Accessory Package
#112112
Safely support your patients in various lithotomy positions during urology and gynecology procedures.
This Hillrom™ accessory package enables safe and comfortable lithotomy positioning for gynecology and urology care teams during procedures such as cystoscopy, TURP, TUIP, biopsy, vasectomy, hysterectomy and uterine fibroid embolization. The package components, including the Yellofins Apex® Stirrups, provide ample support for the patient's legs for optimum surgical efficiency.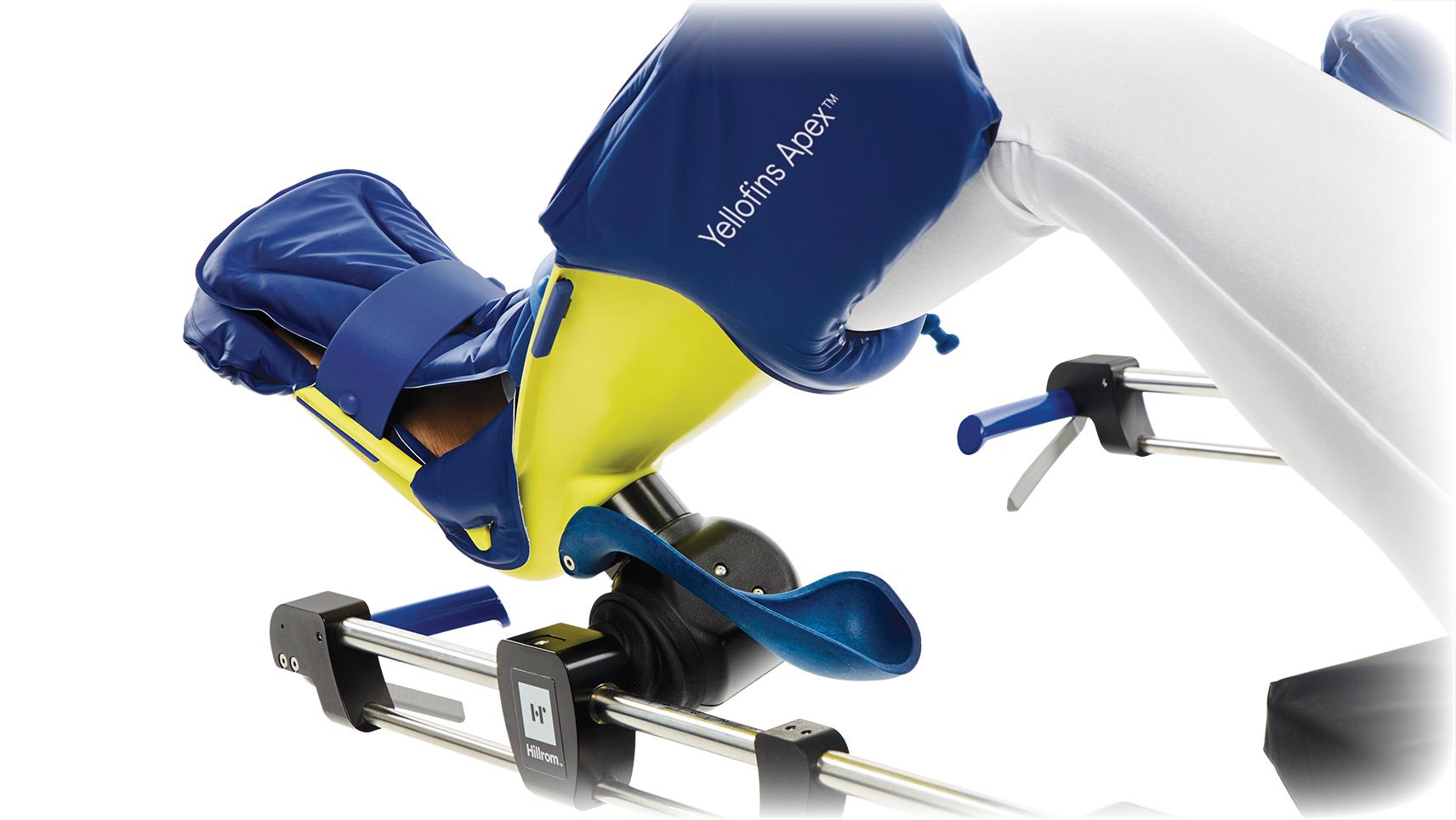 Yellofins Apex® Stirrups
1 pair
These stirrups allow for easy adjustment of abduction and lithotomy while maintaining the sterile field. An automatic position-locking technology safely positions the patient while protecting both the patient and the surgical team. The dual-rod design prevents medial leg drop and the single-point boot release handle allows personnel to easily adjust the leg position with a single-point latch. Easy-to-clean welded pads and removable silicone straps control potential infection.

Patient Weight Capacity: 500 lb (226 kg)
Lithotomy Range: +90° to -35°
Abduction Range: +25° to -9°)
Maximum Medial/Lateral shift: ±20°
Product Weight: 18.5 lb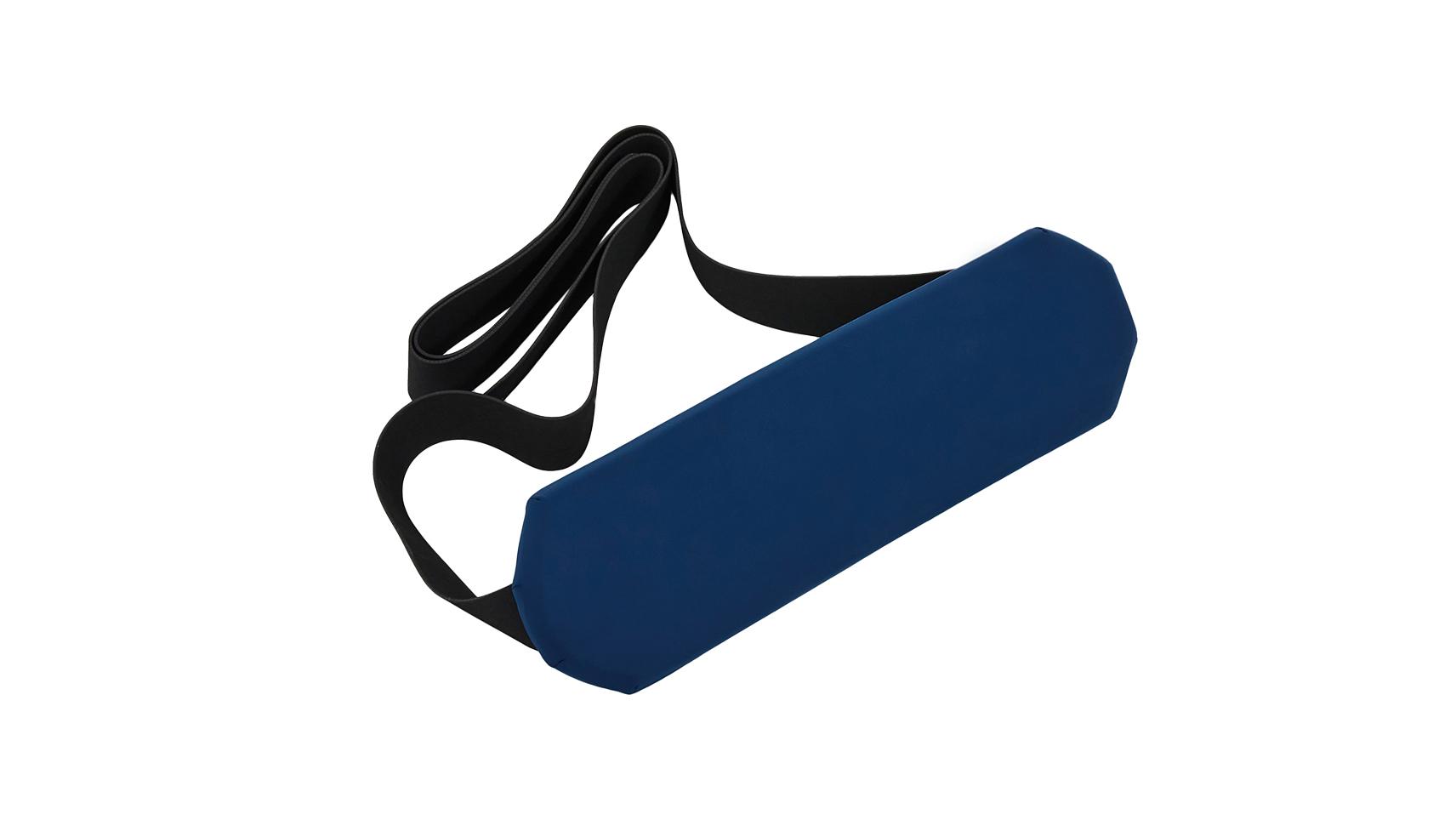 Patient Restraint Strap

Designed for patients that require medium security, this restraint strap is used without hooks and comes with a reusable patient safety belt.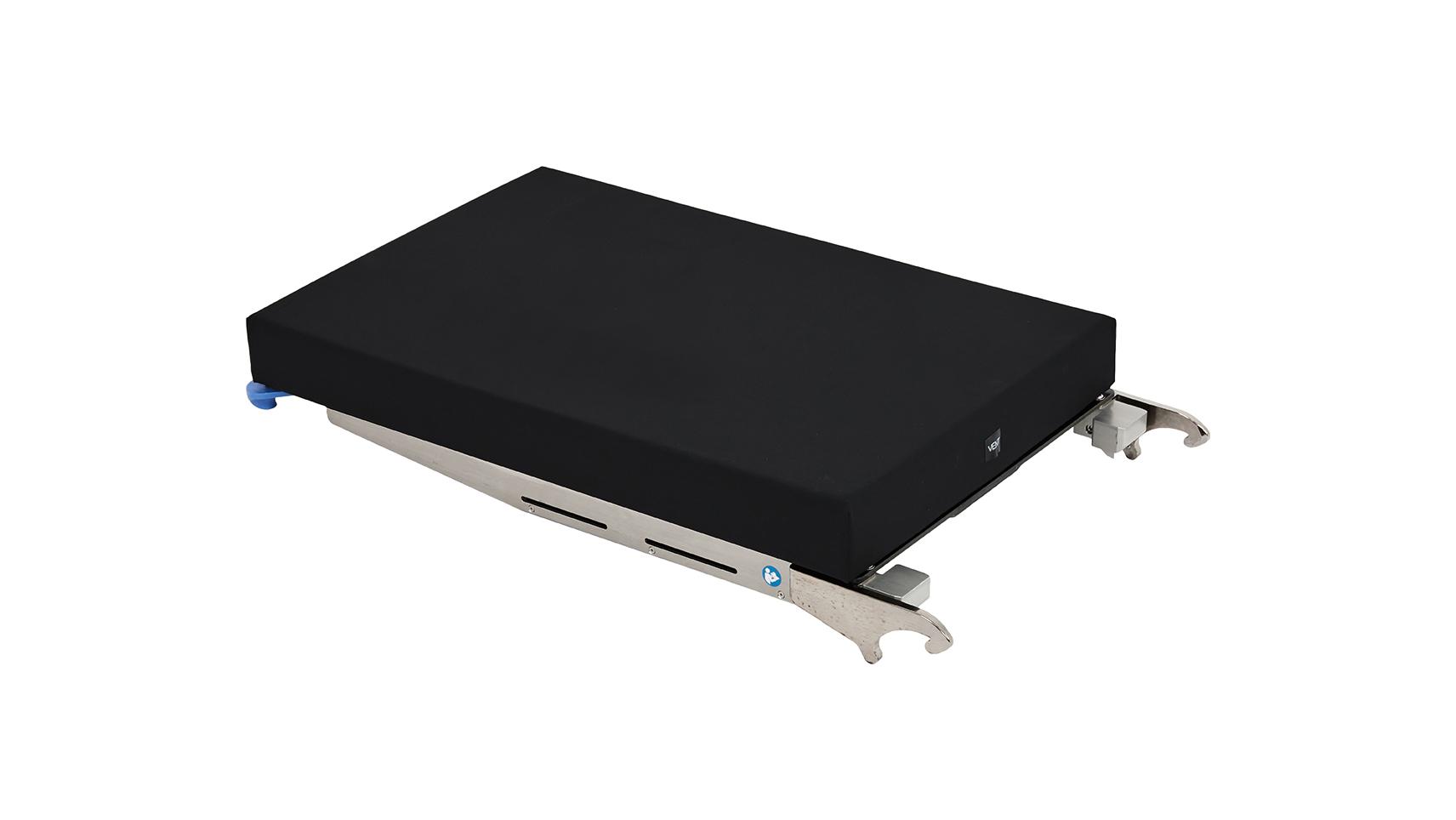 Lightweight Transfer Board

For pre- and post-operative lithotomy positioning, this radiolucent transfer board attaches to the Hillrom hook/coupling point system and connects to the Medium (M) coupler.

Weight Capacity: 297.6 lb (135 kg) when complying with the conditions that apply for the operating table
Dimensions (LxWxH): 40.2" x 22" x 3.4" (1020 mm x 560 mm x 86 mm)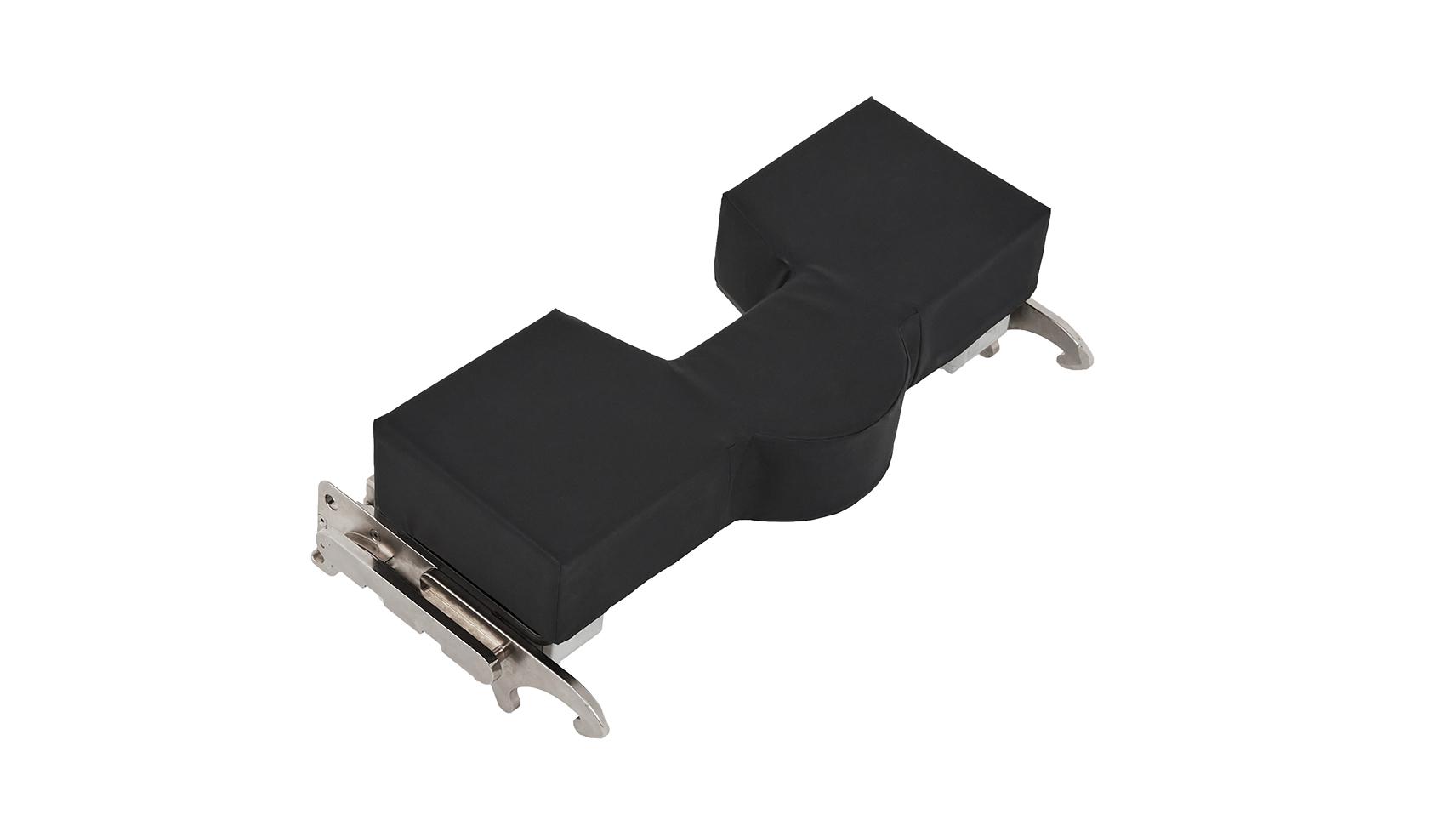 Pelvic Section Extension

For a radiolucent extension of 12" (305 mm), attach the Pelvic Section Extension to the Hillrom hook/coupling point system by connecting it to the Large (L) hook coupler on the table. The Medium (M) hook is used for fastening to the opposite end of the pelvic attachment.

Weight Capacity: 496 lb (250 kg) when complying with the conditions that apply for the operating table
Dimensions (LxWxH): 12.05" x 23.66" x 3.94" (306 mm x 601 mm x 100 mm)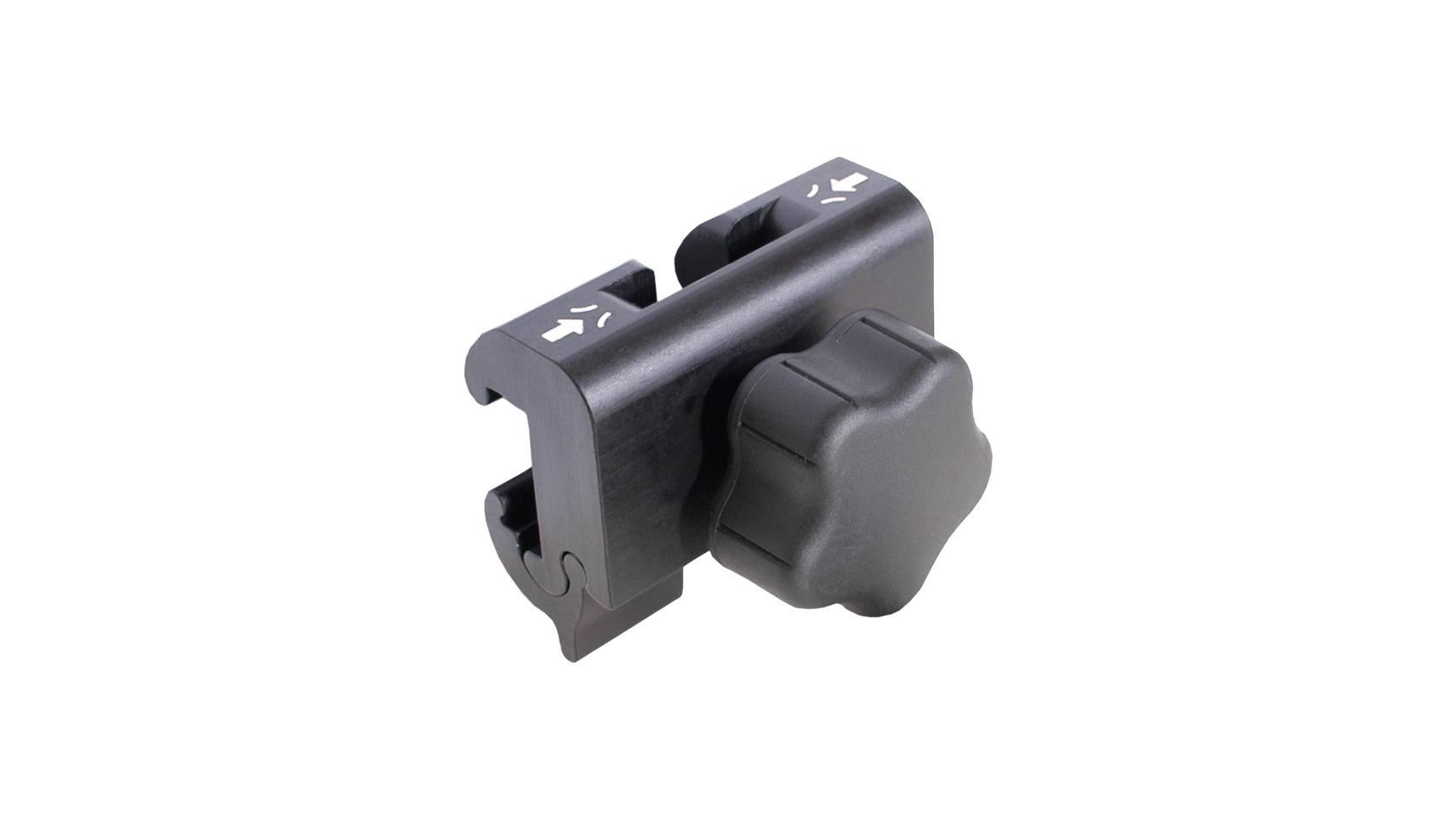 Easy Lock® Blade Clamp
1 pair
Attach clamps anywhere on the operating table side rail via the quick and easy pull-to-release lever. Accepts all 1" x 1/4" (2.5 cm x 0.6 cm) accessories with flat mounting blades.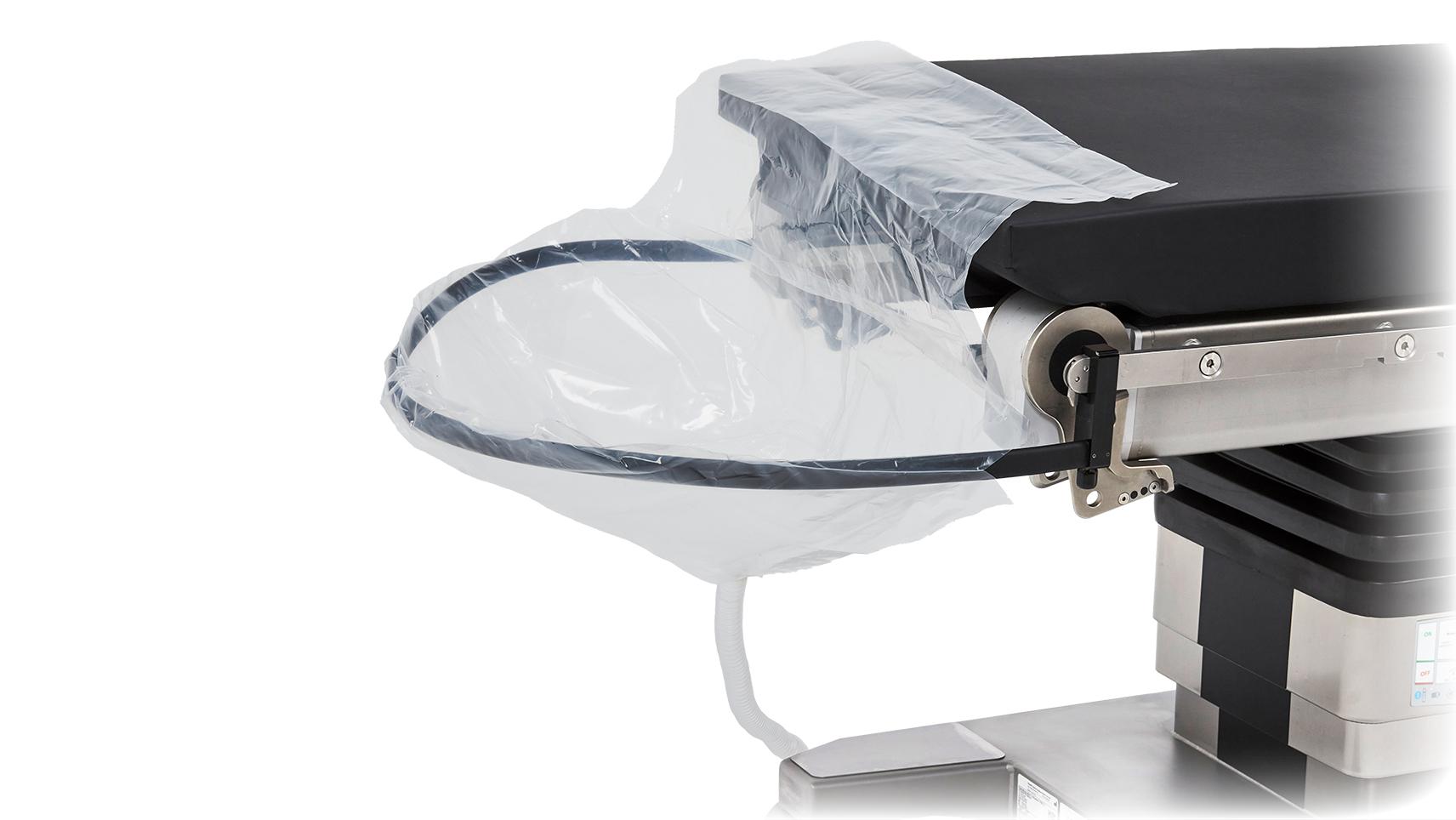 Uro Catcher® Band

This flexible band with integral clamps attaches to the end of the seat section or the Pelvic Section Extension.

Uro Catcher Bags
Case of 10
These single-use bags contain an open mesh filter for fast fluid drainage. The flexible drain hose (6 ft) works with most suction systems for accurate fluid measurement and metering. Use these bags with the Uro Catcher Band.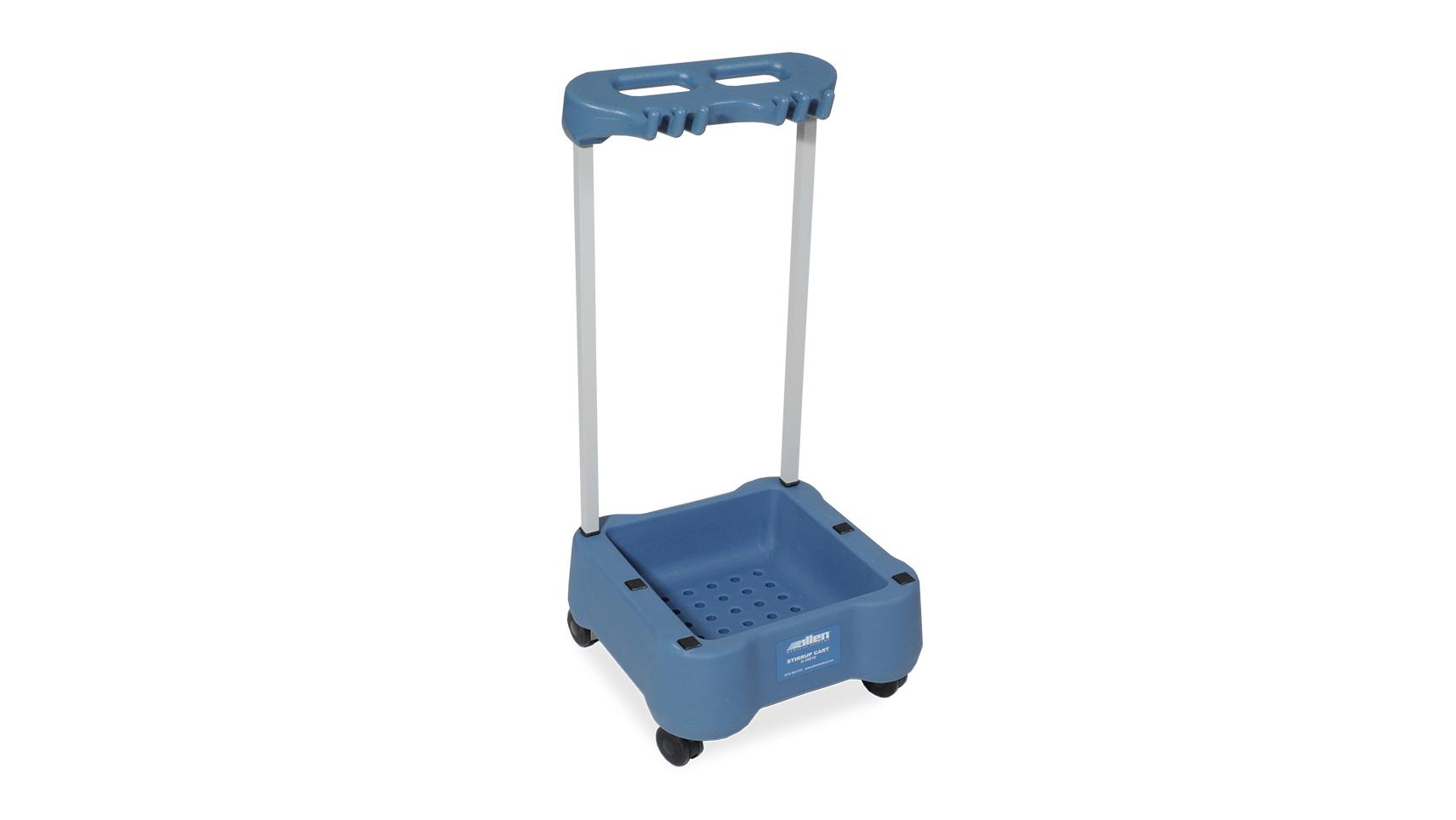 Stirrup Cart

Strong and lightweight, the compact cart holds and transports stirrups or leg holders. The sturdy molded four-caster polymer base is dent-resistant and the deep storage bin is a great place to securely store the clamps and pads. Two casters lock for safe and easy loading, unloading and storage.