GSS-SHOULDER-CHAIR-ACCY-PACK
Hillrom Shoulder Chair Accessory Package for Surgical Tables
Allowing greater access for surgeons and comfort for patients, these Hillrom accessories assist with patient positioning and support during various procedures such as arthroscopic debridement, labral repair, rotator cuff repair and shoulder replacement in the beach chair positions.
ACTIVE
ACTIVE
/en/products/ts-power-shuttle/
false
false
false
false
false
Clinician Get More Info
https://assets.hillrom.com/is/image/hillrom/Shoulder-Chair-Package-with-model-pdp?$recentlyViewedProducts$
Request More Information
/en/products/request-more-information/?Product_Inquiry_Type=More%20Information&I_am_most_interested_in=Surgical%20Workflow%20%26%20Precision%20Positioning&Product_Name=Hillrom_ENT_Ophthalmic_Accessory_Package
false
hillrom:care-category/surgical-workflow-precision-positioning
hillrom:product-family/trumpf-medical,hillrom:type/packages,hillrom:sub-category/precision-positioning-table-accessories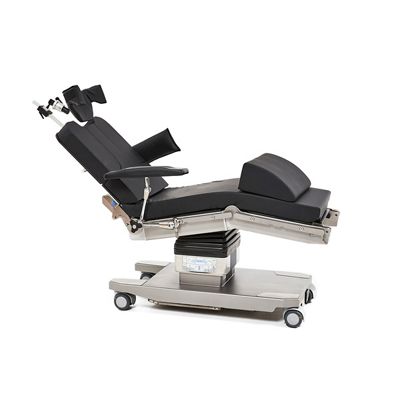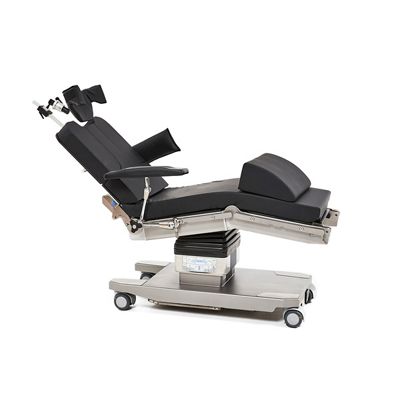 Hillrom Shoulder Chair Accessory Package for Surgical Tables
Easily manipulate and safely access the patient's shoulder while in the beach chair position during shoulder and arm procedures.
These shoulder chair accessory components quickly attach to the surgical table while providing increased head and shoulder positioning capabilities for surgical care teams. Secure head stabilization and easier access to the back of the shoulder allow for OR efficiency and enhanced clinical outcomes. Ideal for arthroscopic debridement, labral repair, rotator cuff repair and shoulder replacement procedures in the beach chair position.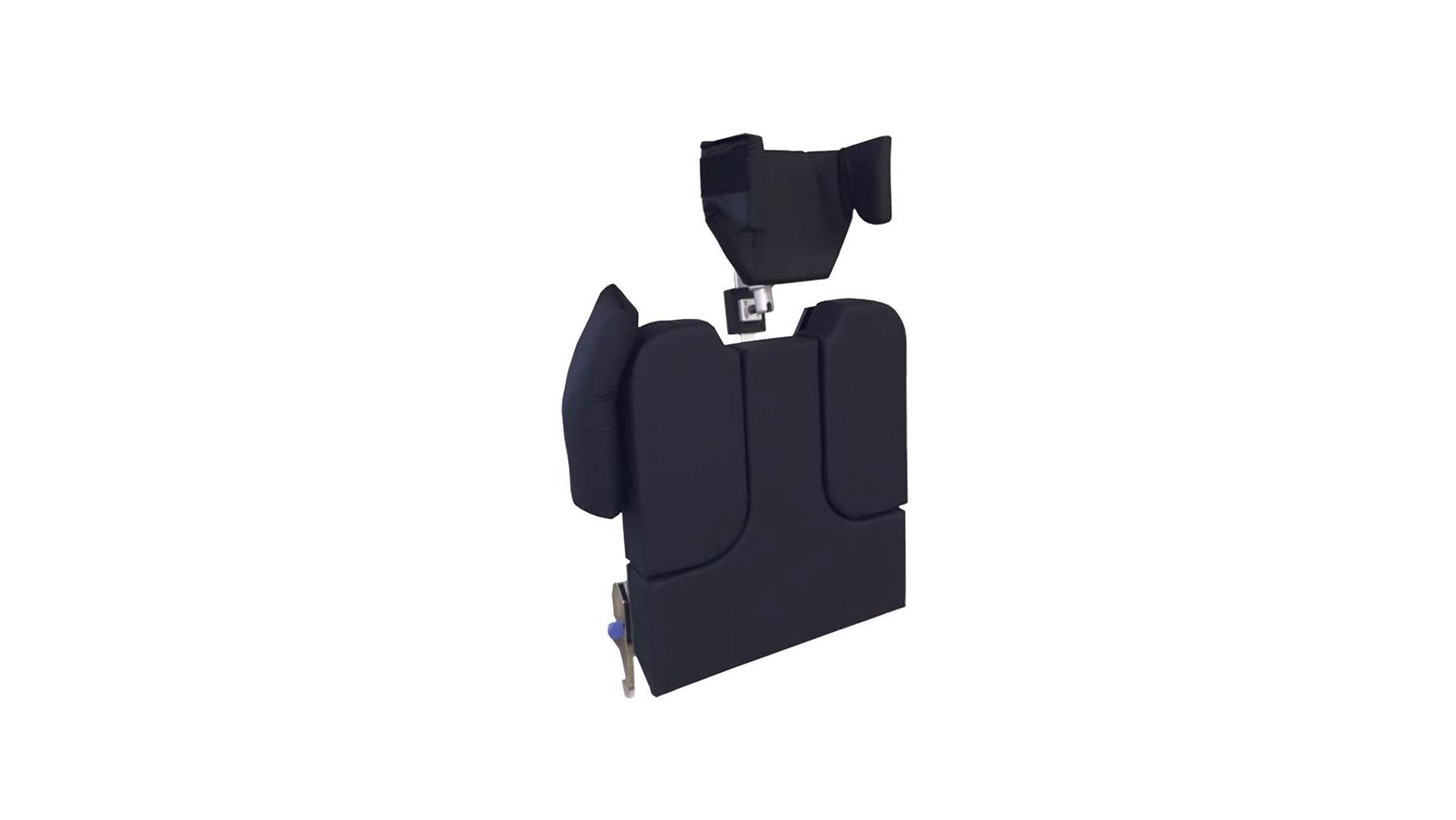 Shoulder Chair Hook Coupler

The radiolucent shoulder chair attaches to the Hillrom hook/coupling point system and adjusts via integral table motors through the table remote control. In reverse patient orientation, connect to the Large (L) coupler. The chair includes two removable shoulder panels for optimal access, head support, lateral brace and pad set.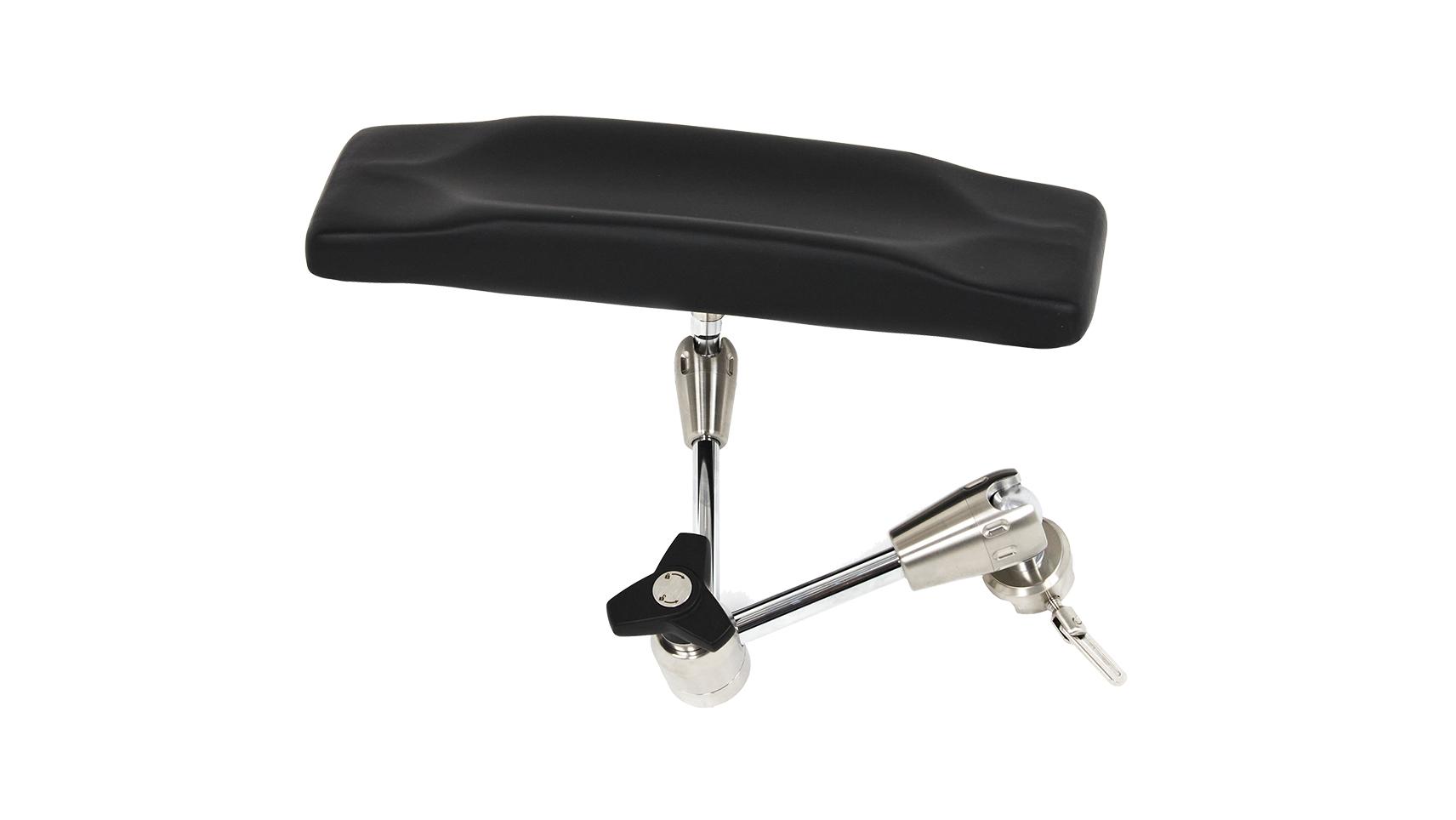 Adjustable Arm Support  

This radiolucent arm support positions and holds the patient's arm for prone, supine and lateral positions, and over or under head positioning. The arm support can be quickly attached to siderails with an integral clamp. Additionally, the central knob allows for easy positioning and flexible maneuverability.
Maximum load capacity: 22 lb (4.3 kg)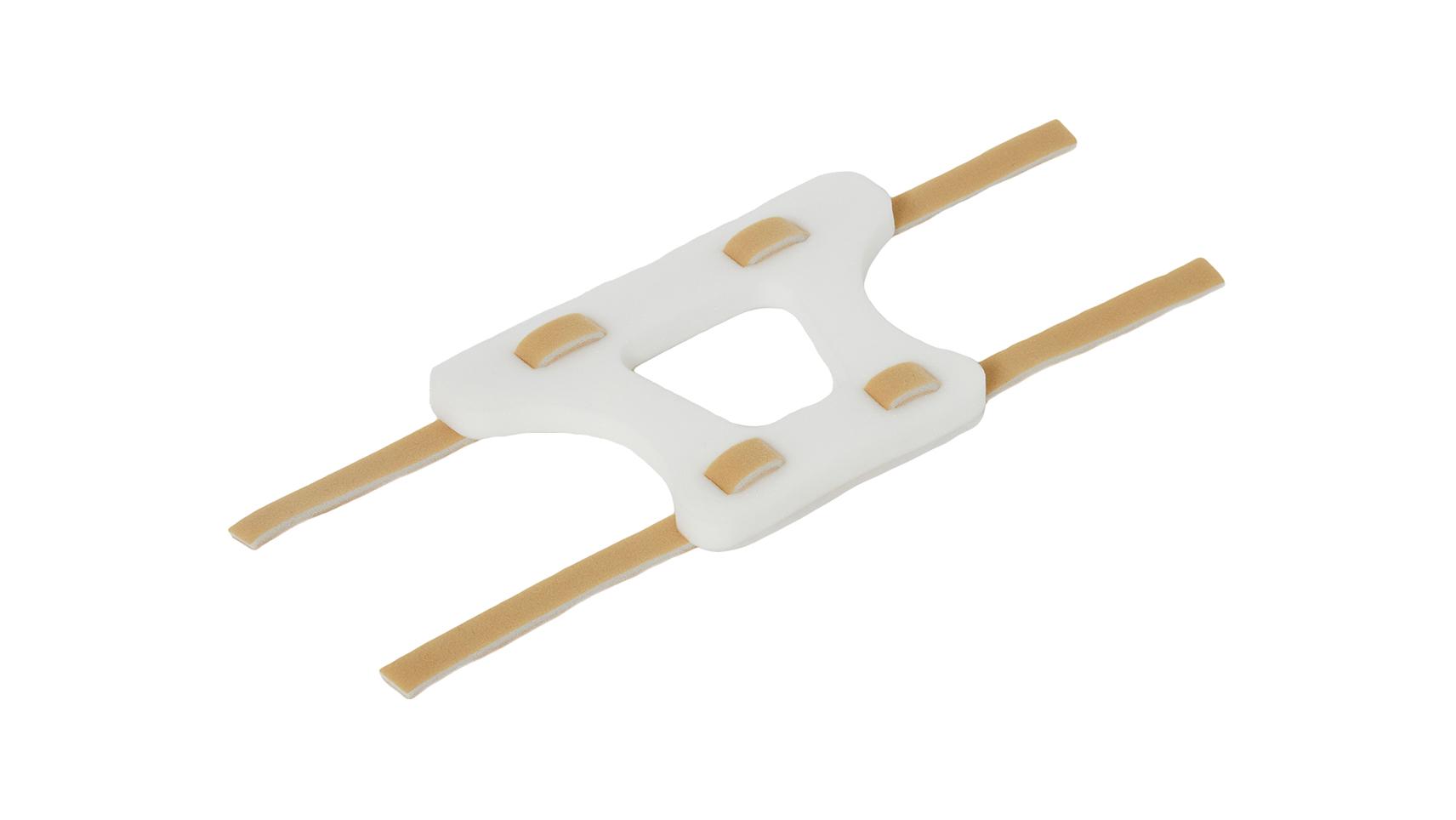 Disposable Face Mask

This face mask is used to secure the head, chin and face with padded support while using the Shoulder Chair. The case contains 12 packs.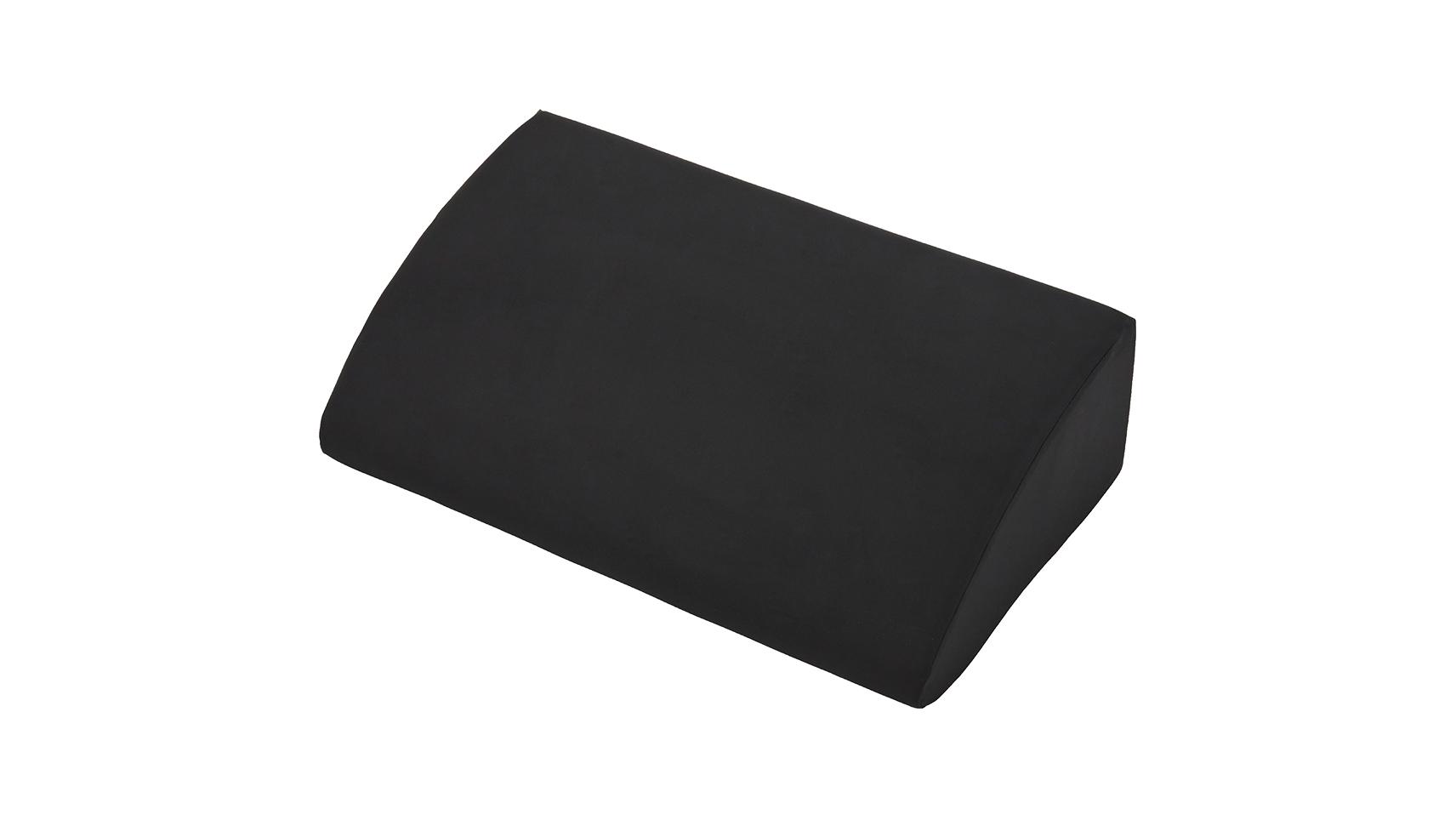 Pad Knee Flex

Designed on an angle, this pad supports the patient's legs during various surgical positions, such as beach chair.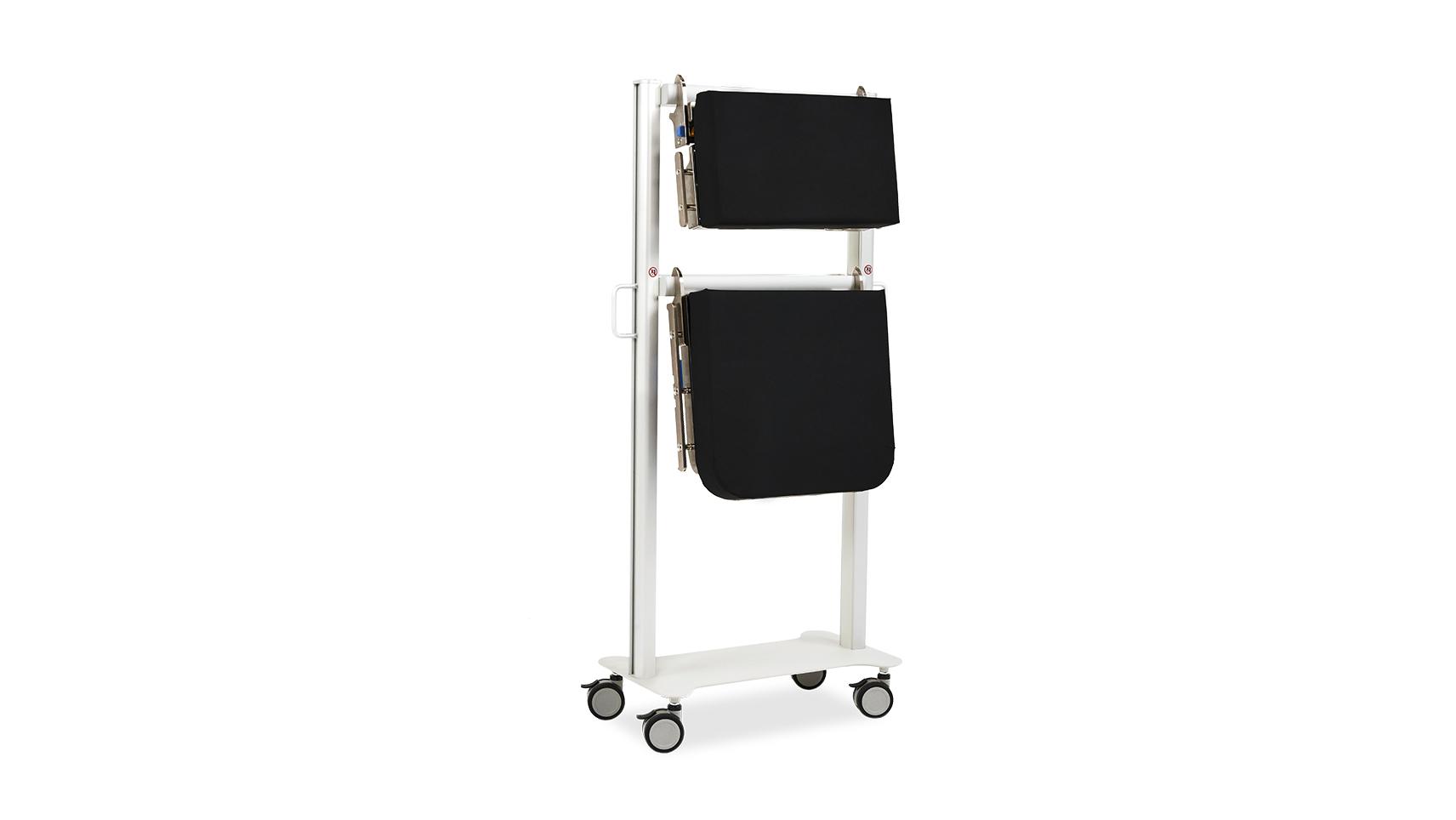 Hook Coupler Component Cart

For convenient transport and storage of Hillrom hook coupler components, this mobile cart comes equipped with rails on both sides to provide generous storage area for multiple hook coupler accessories.