Relief from chronic respiratory symptoms.2
Do you have patients who have been using Positive Expiratory Pressure (PEP) devices and aren't improving? Or do their symptoms improve, only to fall into a recurring cycle of exacerbations, antibiotics, and even hospitalizations? If so, consider talking with your patients about The Vest system.
Surveyed clinicians state that patient symptoms not improving is a good indication that it's time to move to HFCWO therapy such as with The Vest system.3 What's more, 82% indicated they could have started patients on HFCWO therapy earlier in their disease progression.3 Could The Vest system help your patients, too?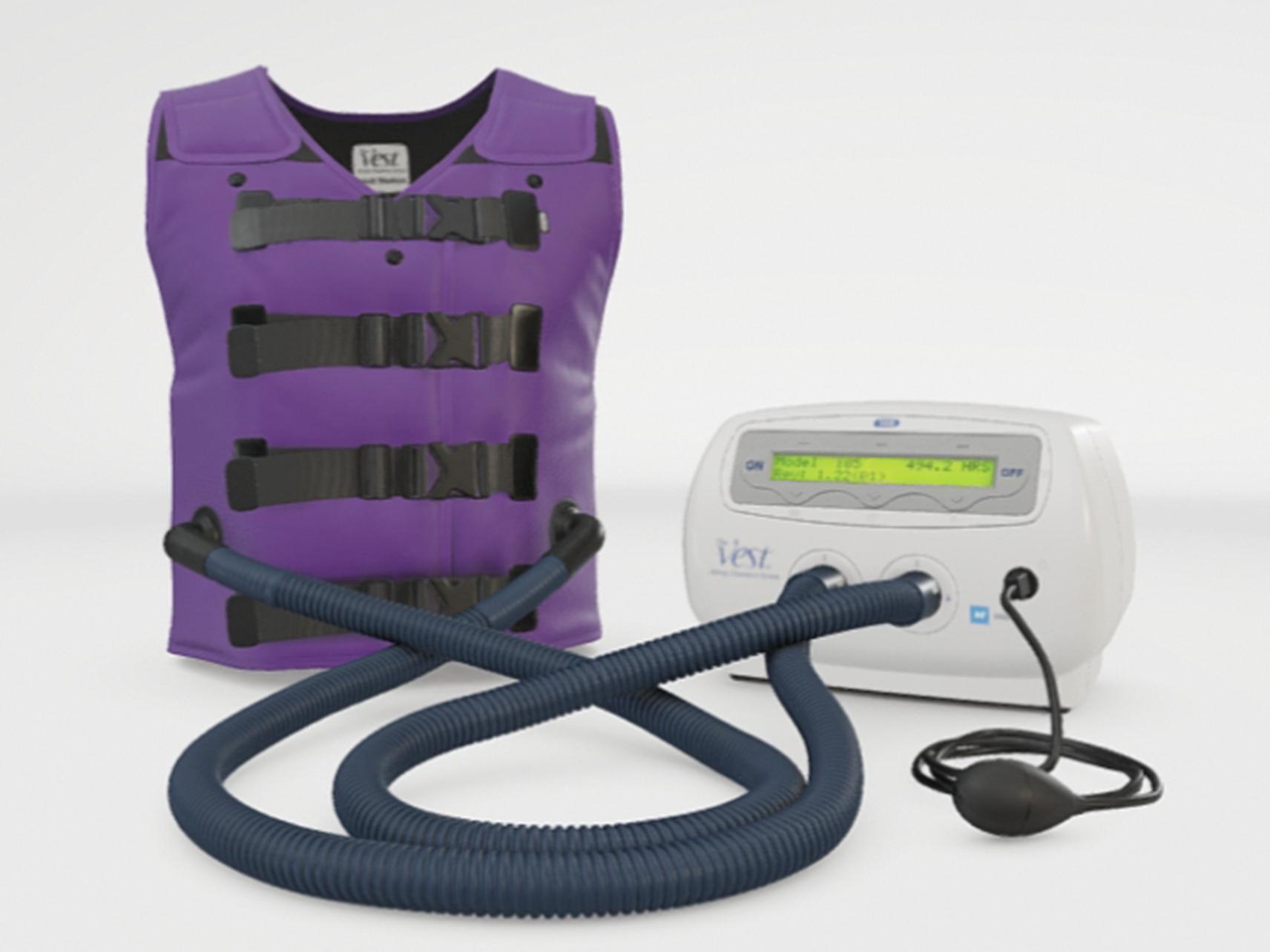 Improved clinical outcomes.1
Initial research on HFCWO showed it significantly improves outcomes for patients with bronchiectasis 12 months after initiation.4 Now, compelling new data presented at the American Thoracic Society annual meeting indicates those improvements may be sustained for three years.1
Review these and other compelling results from this three-year study in the clinical research summary.
Hear perspectives from a clinician and a patient on this life-changing therapy.
Watch "Breathe Again," a segment from The Balancing Act that aired on Lifetime. It features pulmonologist Dr. Frederic Seifer and a bronchiectasis patient discussing their experiences with The Vest system.
Request a demo.
To request a demo of The Vest system in your facility, simply call Hillrom at 651-415-9303.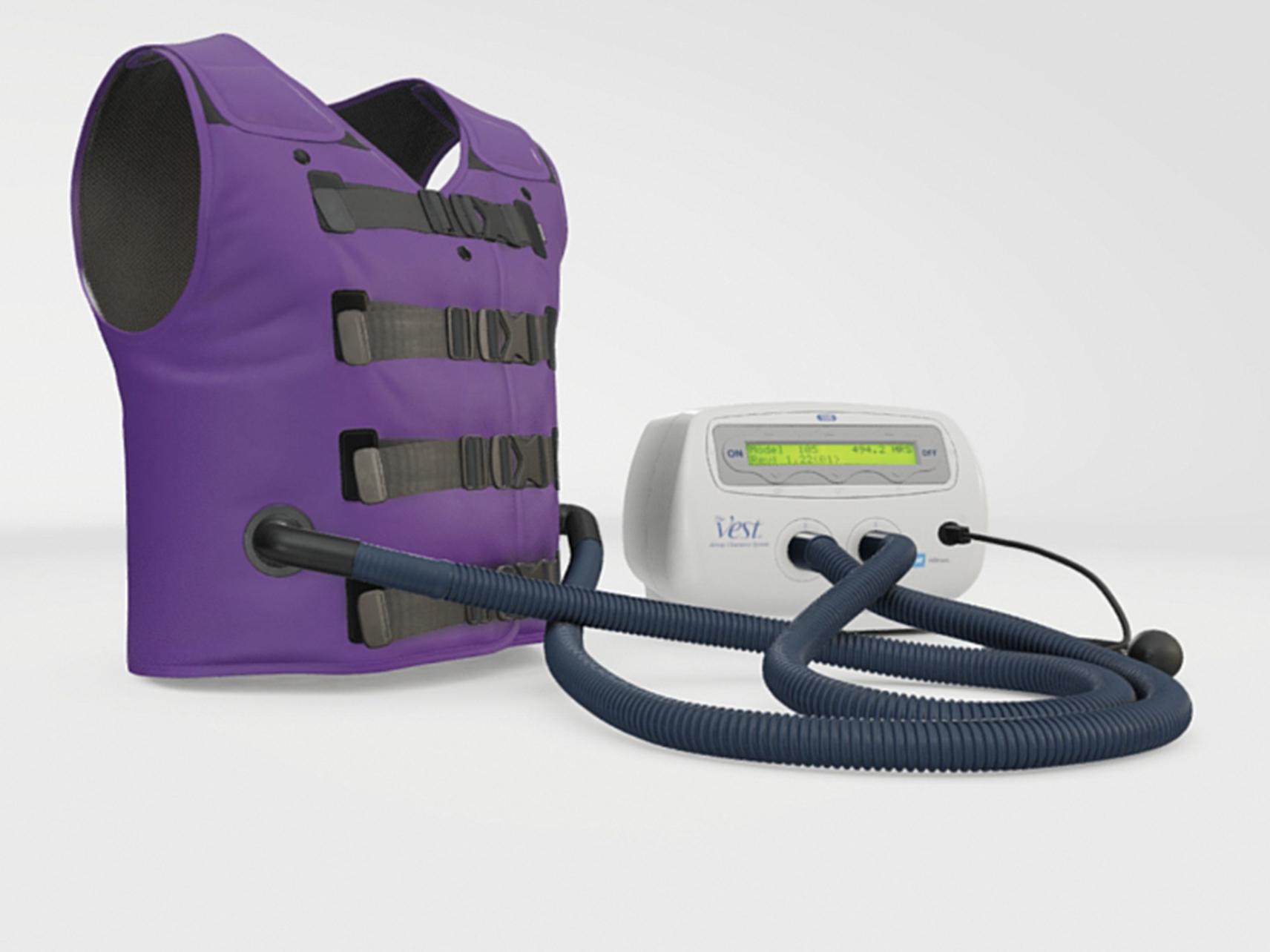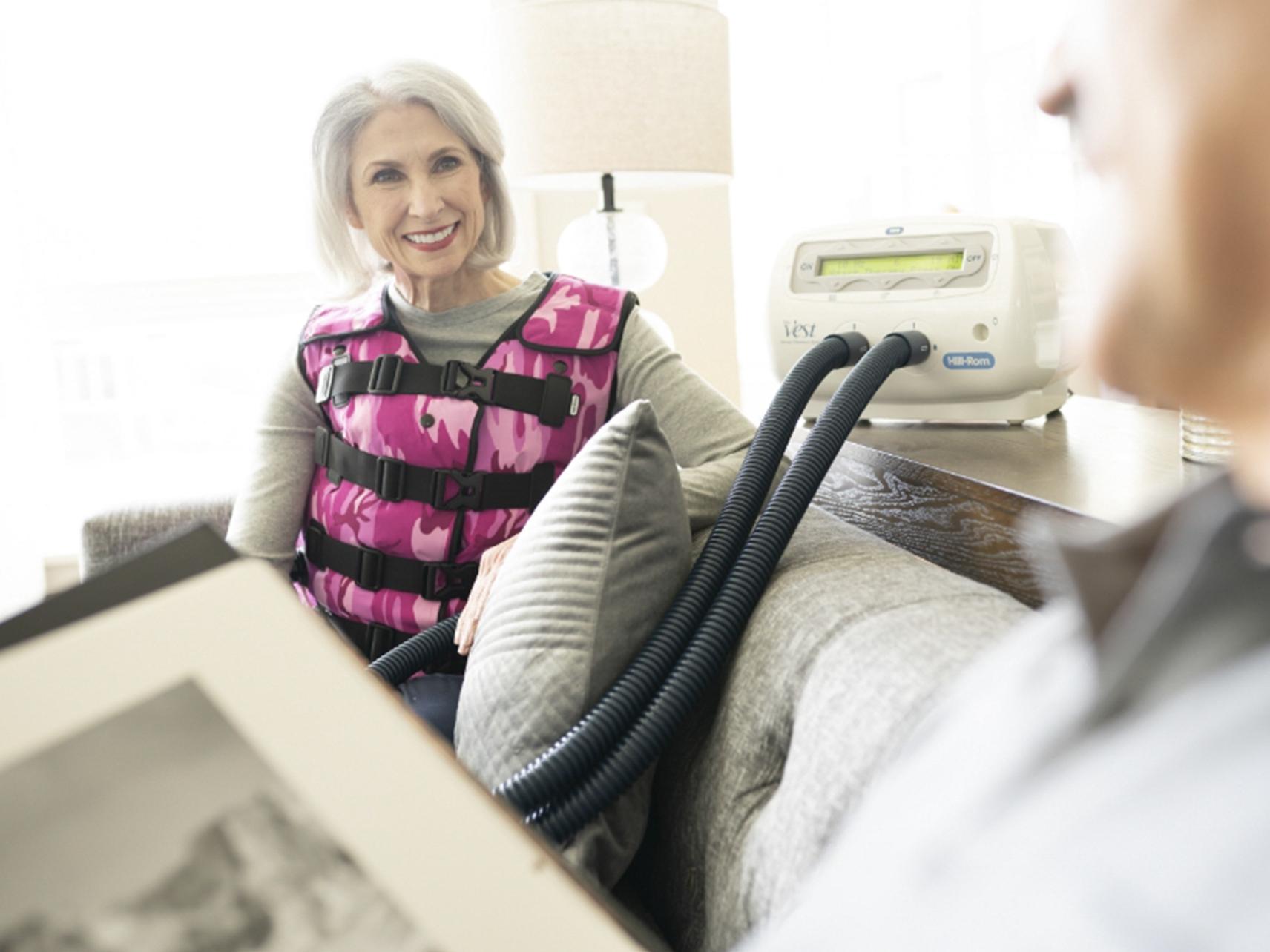 Ordering information.
You can order The Vest system using the form provided below, then fax the completed form and documentation to 800-870-8452. Our reimbursement support services team will process the order and work with your patient's insurance provider. Then, we'll provide in-home training through our nationwide network of Hillrom trainers. After training, we'll follow up with the patient to discuss any questions.
References
Basavaraj A, Shah D, DeKoven M, et al. A Pre-Post Analysis Assessing the 3-Year Long-Term Impact of High Frequency Chest Wall Oscillation Therapy on Clinical Outcomes, Healthcare Cost and Utilization in Adult Patients with Non-Cystic Fibrosis Bronchiectasis in the U.S. [Abstract]. Am J Respir Crit Care Med. 2021;203:A3944 and poster presented at ATS 2021 (Hillrom reference APR219401).
Nicolini A, Cardini F, Landucci N, et al. Effectiveness of treatment with high-frequency chest wall oscillation in patients in patients with bronchiectasis. BMC Pulm Med 2013: Apr 4;13:21. doi: 10.1186/1471-2466-13-21.
HFCWO Prescriber Research Report, 17 Survey Respondents, October 2021. On file at Baxter.
Basavaraj A, DeKoven M, Shah D, et al. Impact of High Frequency Chest Wall Oscillation on Clinical Outcomes and Healthcare Resource Utilization in Adult Patients with Non-Cystic Fibrosis Bronchiectasis in the United States: A Pre-Post C
APR372302 rev1 25-AUG-2022 ENG – US