WELCH ALLYN® SPOT® VISION SCREENER
SAFE, NON-CONTACT VISION SCREENINGS START HERE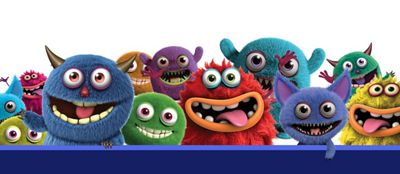 Keeping students safe and healthy has always been your biggest priority. With the help of the Welch Allyn® Spot® Vision Screener, you can protect your preschool and school-age students in more ways than one – reducing the risk of both vision loss and COVID-19 transmission through fast, accurate, no-contact screening.
Receive a $750 rebate on the Welch Allyn Spot Vision Screener when you purchase through School Health, Hillrom's strategic distributor from April 1 to June 30, 2023.
Download the promotional flyer to see how much you can save. Fill out the form to speak directly with a representative and learn more!
---
CONTACT A CONSULTANT TODAY

---
Why Purchase Spot Vision Screener Through School Health®
Pre-sale
Dedicated Spot Vision Screener sales specialist
Free two-week trial
Stickers for your kids
Post-sale
Free five-year SmartCare® Service Warranty ($1,736 Value)
With the Welch Allyn SmartCare Service Warranty, you will receive:
- Expert Repair Services
- Accessory Protection
- Accidental Damage
- Free Shipping
- Remote Technical Support
Remote/Skype training
Certified vision screening trainers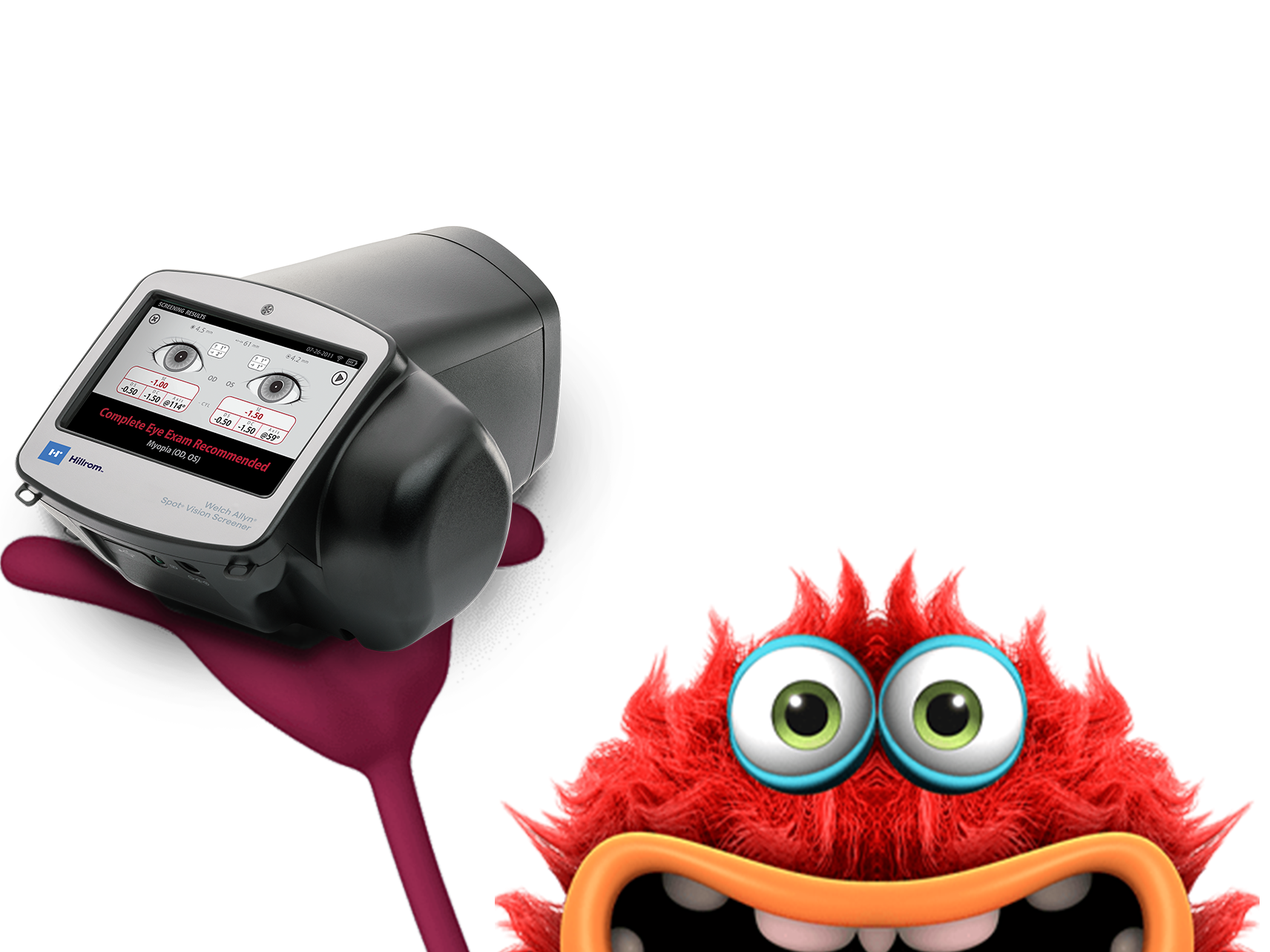 Test Your Knowledge
---
The Spot Vision Screener helps support more comprehensive vision screenings—in a flash. Check out these fast facts!
Get a better look at what makes Spot Vision Screener special.
Welch Allyn Spot Vision Screener: Public Health proof point
Elise's Story: The Importance of Vision Screening in Preschool-age Children

Product Details 
LET'S BRING BETTER VISION SCREENING INTO FOCUS.
---
Vision screening is essential for early detection and prevention of vision loss in young children. But for many schools and organizations, traditional screening methods eat up valuable time and resources. They can also miss up to 21% of school-age children who should be referred.4

That's where the Welch Allyn Spot Vision Screener comes in. Now you can screen both eyes for six risk factors in just seconds, allowing for faster eye tests at school and higher completion rates.
"I performed a screening with the Welch Allyn Spot Vision Screener on a kindergarten student who was entering our school for the first time. The Spot Screener referred the student for anisometropia, which ended up being diagnosed by the ophthalmologist as amblyopia. Her mother came into my office, grateful for the vision referral sent home because she said that 'every year, her eyes were checked at the doctor's office with an eye chart and this was never picked up."

Eileen Gavin, School Nurse
Middletown Township BOE
"The half Helen Foundation has used the Spot Vision Screener exclusively to conduct over 45,000 school-based vision screenings. Motivated by my own vision loss as a child, I am committed to advancing children's vision health through innovative screenings and access to follow up care and corrective wear for children in low-income communities. Spot Vision Screener is an efficient and effective solution that is helping transform school-based vision screenings across America."

Chelsea Elliott, Executive Director
half Helen Foundation
---
Why Purchase Through School Health®?
---
Clinical Evidence 
SPOT VISION SCREENER PASSES THE EYE TEST AND HAS THE CLINICAL STUDIES TO PROVE IT. 
---
1. Salcido A., Bradley J., Donahue P. "Predictive Value of Photoscreening and Traditional Screening of Preschool Children." Journal of AAPOS: 2005. 
2. Palmetto Elementary Case Study, PediaVision 2012 
3. Implementation of Instrument-Based Vision Screening for Preschool-Age Children in Primary Care (Published: July 2017 – PEDIATRICS) 
4. The Orinda Study: should the 'modified clinical technique' retain its 'gold standard' status as a vision screening tool?, Merri Paech, Clin Exp Optom 2010; 93: 1: 31–36 DOI:10.1111/j.1444-0938.2009.00439.x