GSS-HOOK-COUPLER-BEACH-CHAIR-OR-ACCESSORY-PACKAGE
Hook Coupler Beach Chair OR Accessory Package for Surgical Tables #108811
-
ACTIVE
ACTIVE
false
false
false
false
false
https://assets.hillrom.com/is/image/hillrom/Hook_Coupler_Beach_Chair_16_9_c?$recentlyViewedProducts$
false
hillrom:care-category/surgical-workflow-precision-positioning
hillrom:care-category/surgical-workflow-precision-positioning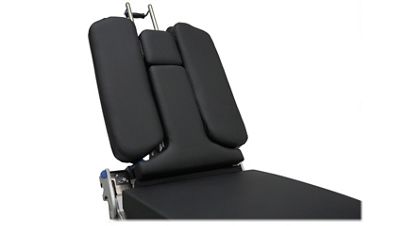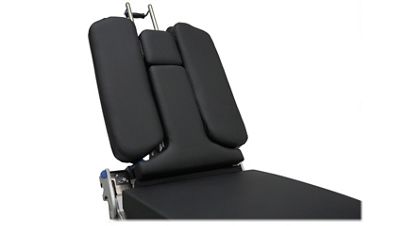 Hook Coupler Beach Chair OR Accessory Package for Surgical Tables
#108811
Safely support patients in the beach chair position during shoulder procedures.
These package components help facilitate optimal access for surgeons while operating on patients in the beach chair position. The accessories keep patients safe, secure and comfortable during a variety of shoulder surgeries. They are lightweight and easy to install, providing improved efficiency and functionality during surgery.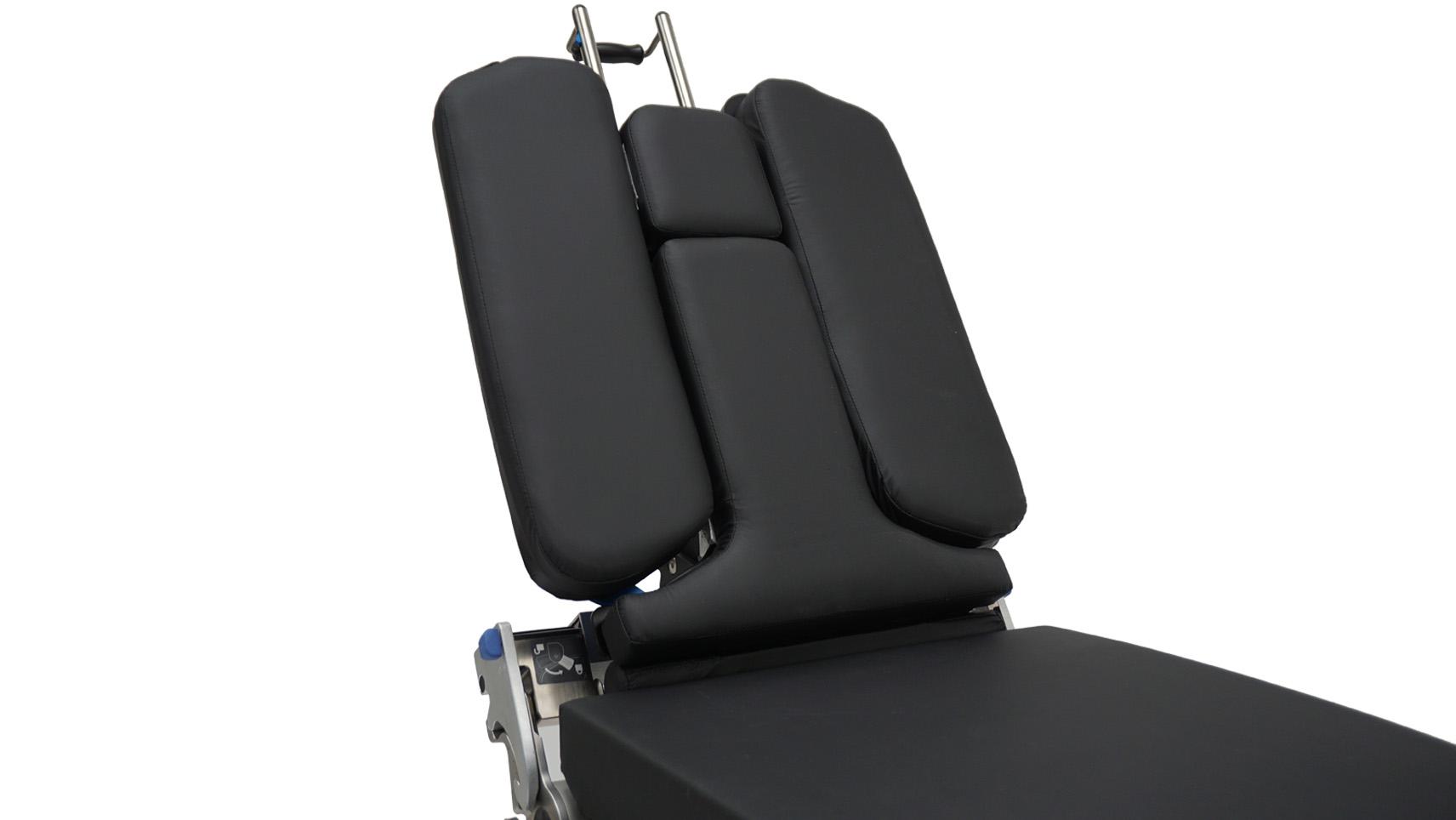 Hook Coupler Beach Chair  

The Hook Coupler Beach Chair is designed for orthopedic procedures using the Fowler's or beach chair position. The lightweight chair attaches to the hook coupler of Baxter OR tables, offers unobstructed access to the surgical site and has a low-cut backboard for maneuverability during total shoulder procedures.
Weight Capacity: 500 lb (227 kg)
Rail Width: 20"- 26" (50.8 cm - 66 cm)
Product Weight: under 30 lb (13.6 kg) without the back support panels installed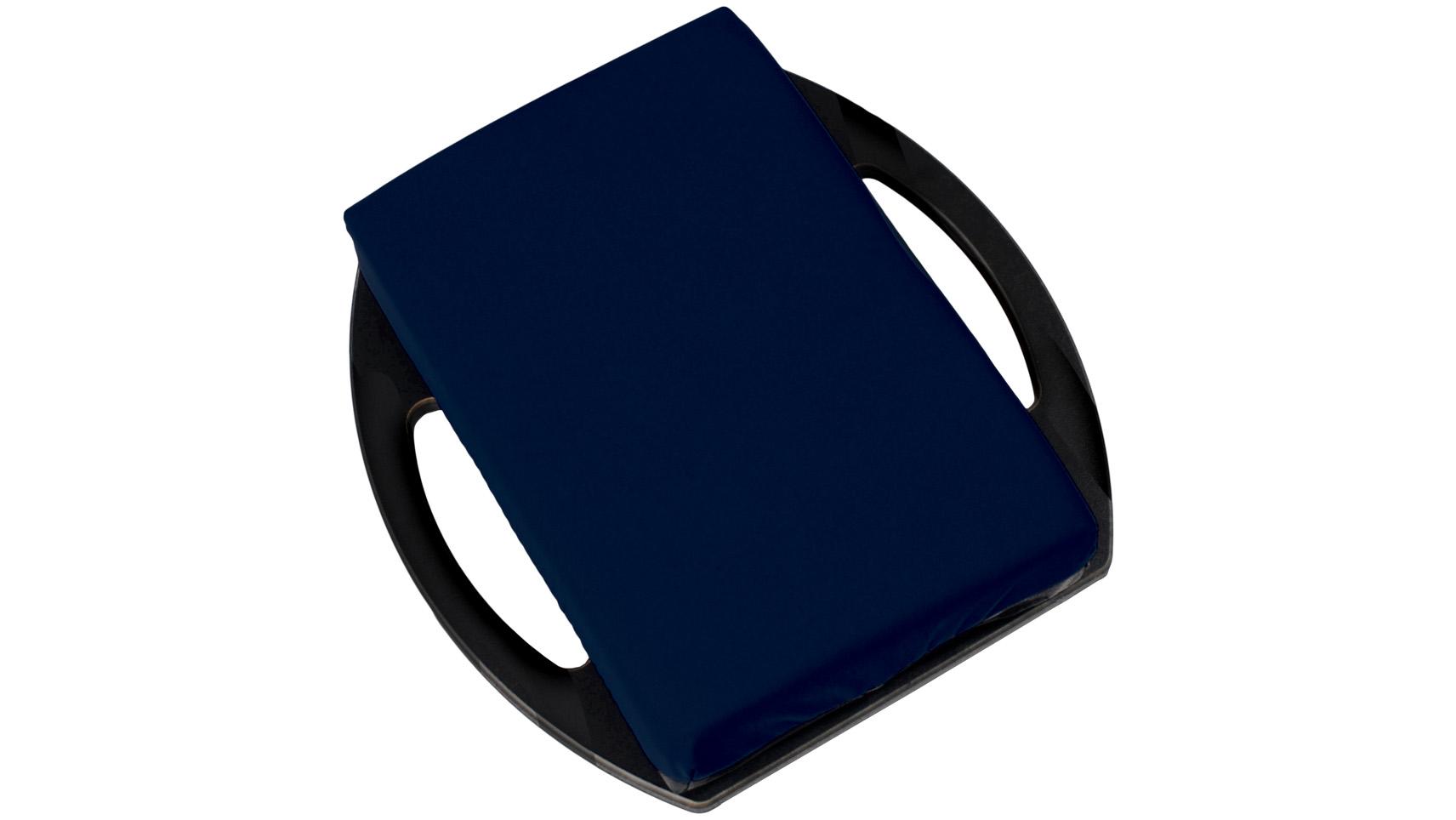 Intubation Plate 

The intubation plate is added to intubation tubes to support patient transfer onto the beach chair or surgical table. The plate has handles on the side for easy attachment and removal.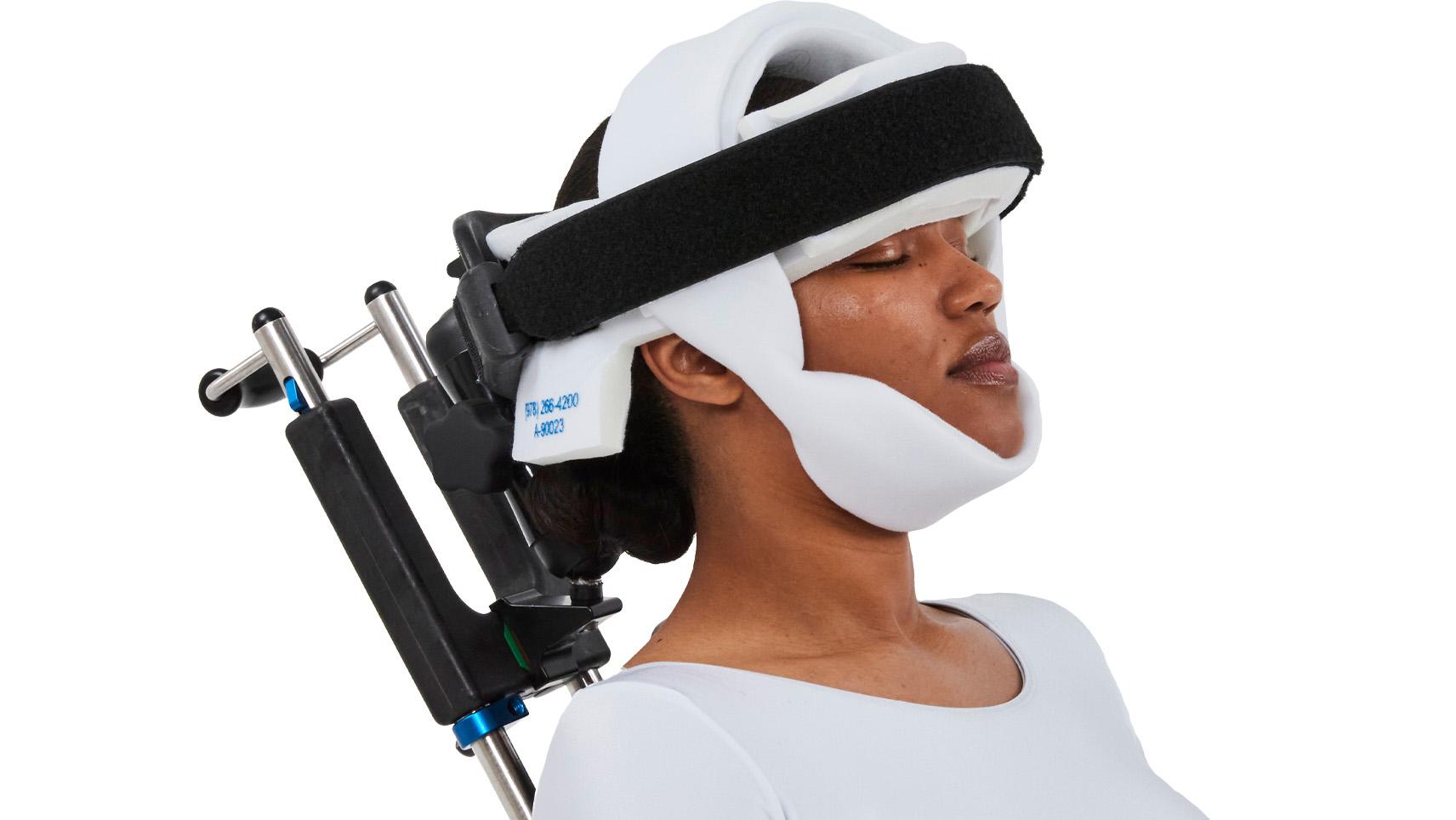 Universal Head Positioner
This head positioner is ideal for use with most upper extremity procedures in the beach chair position. It is lightweight and easy to set up and use. The patient's head and neck are comfortably secured with disposable straps comprised of wide, soft protective padding that minimizes pressure on the skin. Easily adjust the patient and then lock the desired position. A single knob releases all joints. Compatible with all Baxter beach chairs.

Weight Capacity: 500 lb (227 kg)
Rail Width: 20"- 26" (50.8 cm - 66 cm)
Product Weight (without disposable): 3.4 lb (1.5 kg)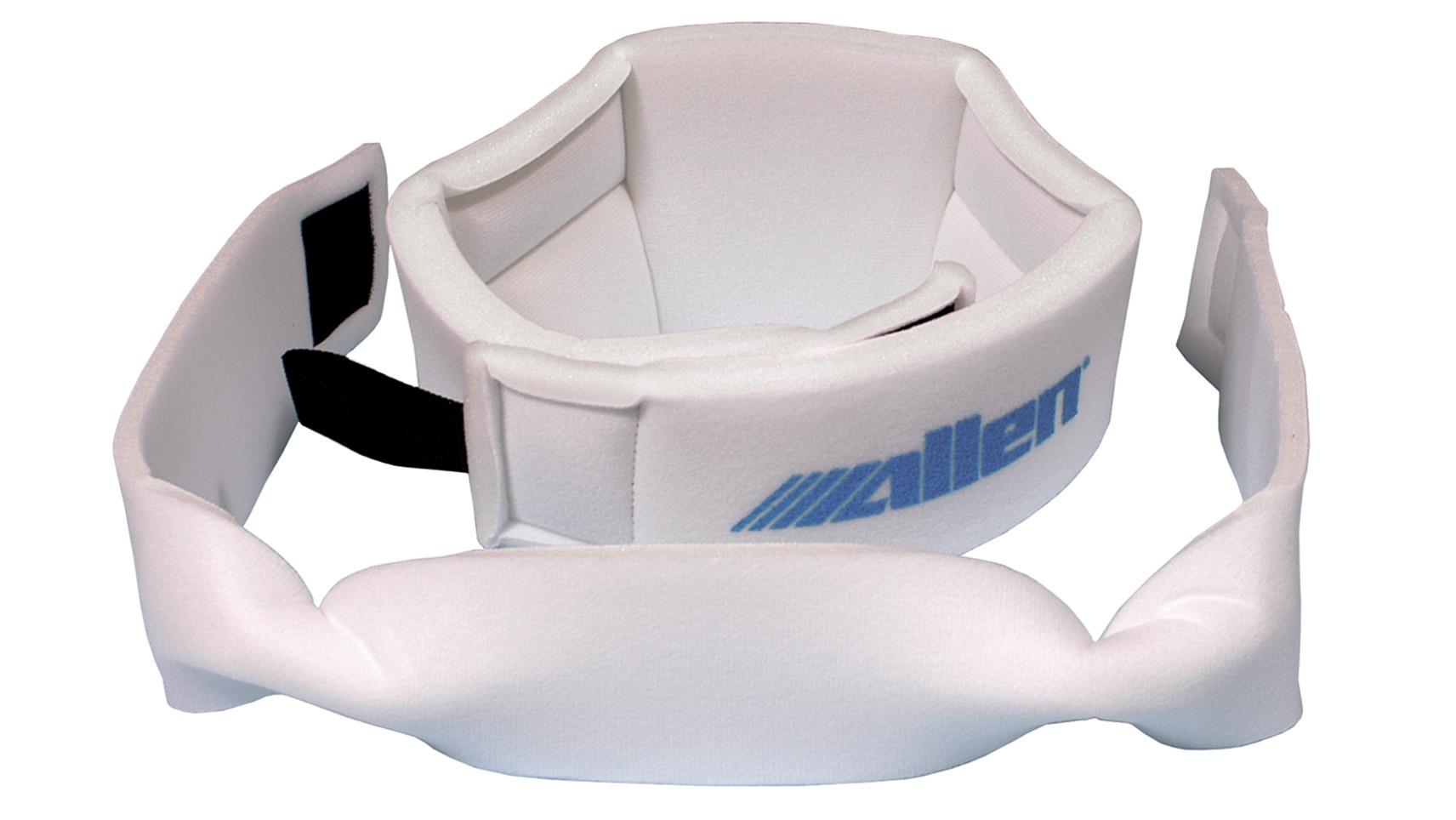 Universal Head Restraint Disposables
Case of 10
The Universal Head Restraint Disposables are designed for use with the Baxter Universal Head Positioner and Baxter Beach Chair during shoulder procedures, specifically in the Fowler's position. The disposables support the patient's head and jaw, helping align the neck in a natural position.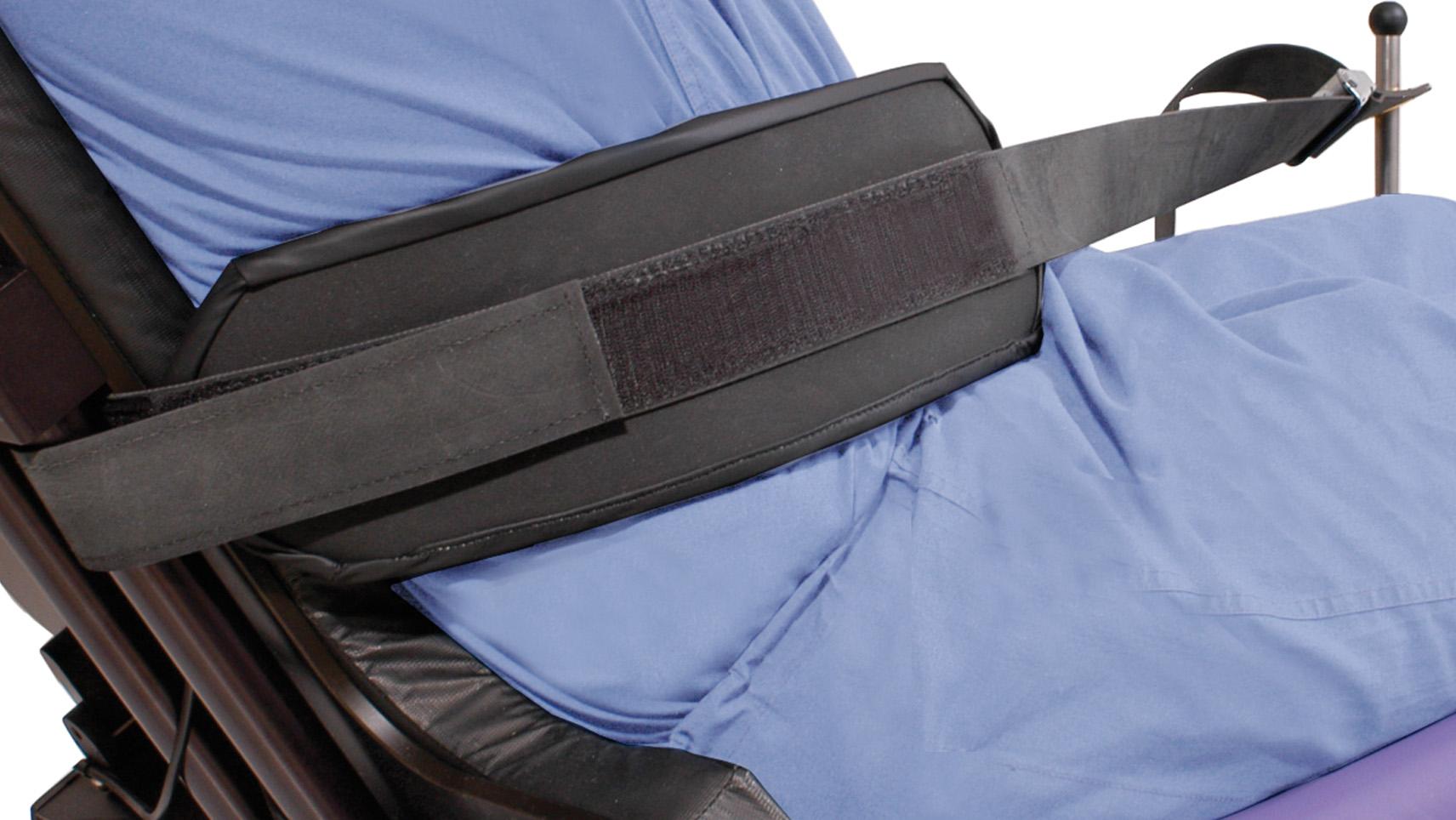 Counter Traction Strap 

This strap provides support when the patient is in the Fowler's position and requires one Easy Lock Socket.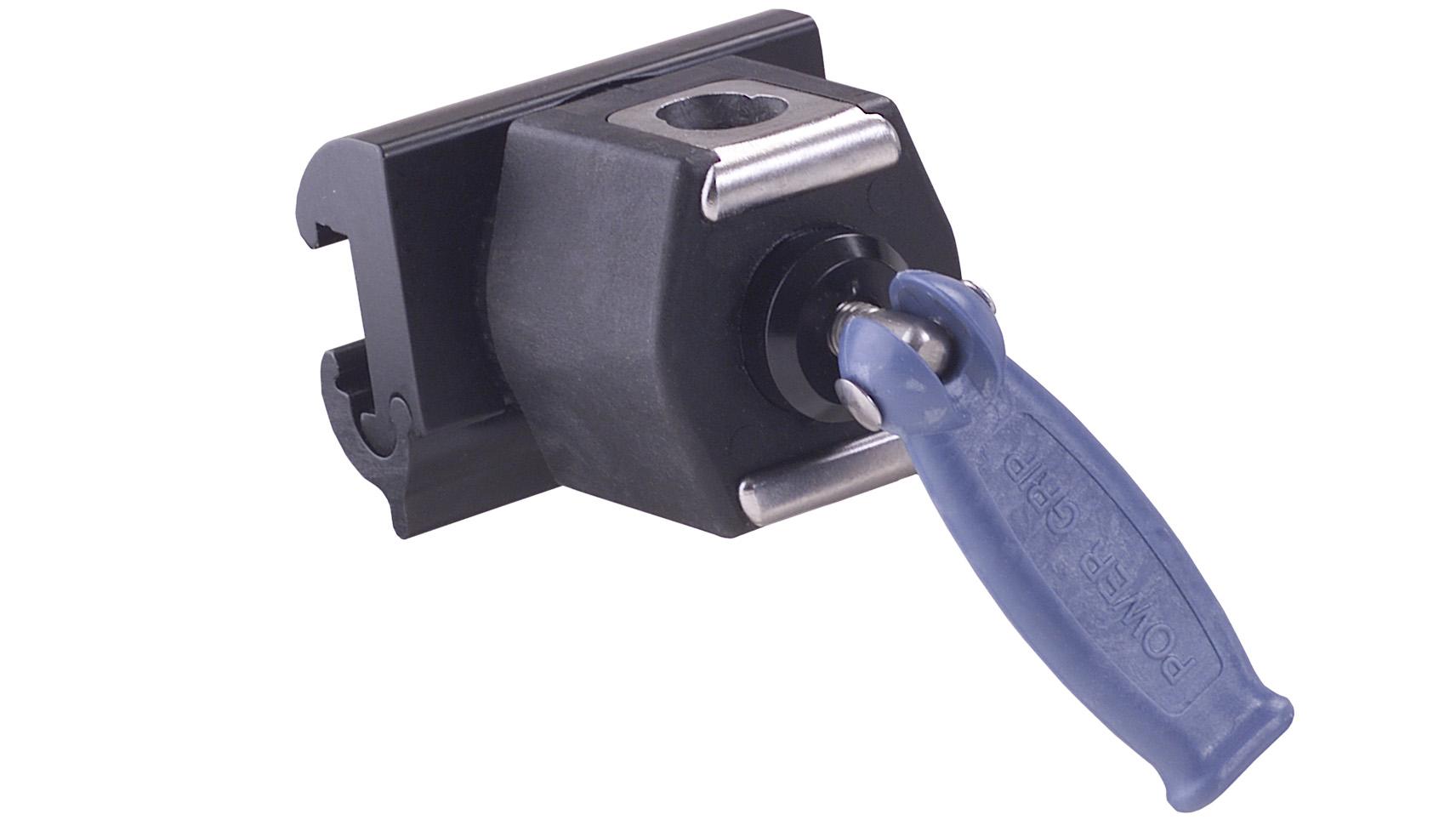 Easy Lock Socket
2 included
This clamp can be attached anywhere on a standard OR table siderail. The clamp features a quick and easy pull-to-release lever and a lithotomy wheel for accessory angle adjustments.
Weight Capacity: 800 lb (363 kg)
Accepts any round post up to .6875" (1.8 cm)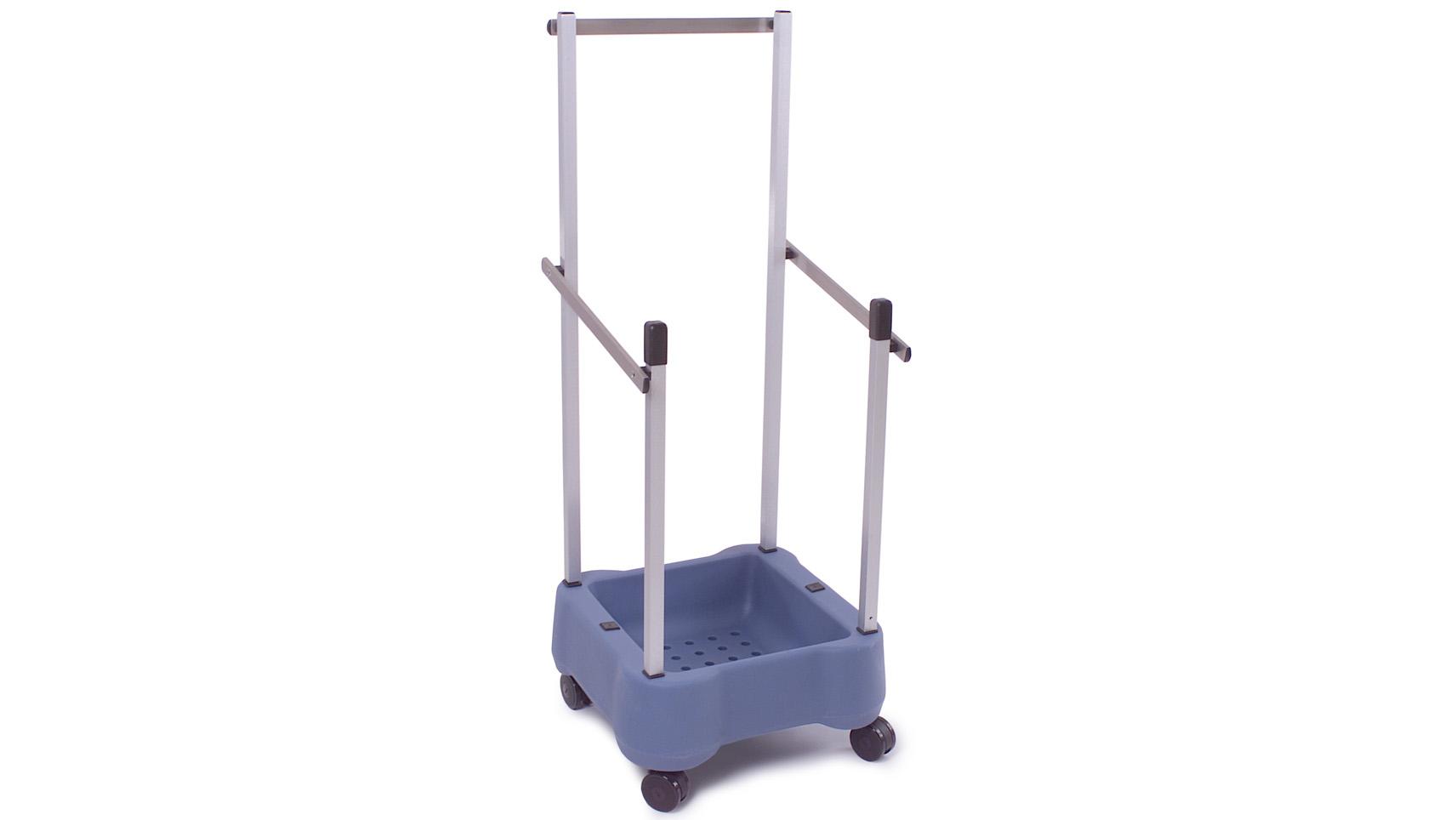 Beach Chair Cart

The Beach Chair Cart conveniently stores the Beach Chair and its accessories. The Beach Chair rests securely on sturdy rails at user height to help reduce potential back strain. Optional accessory hooks allow quick and easy storage for larger accessories. Deep bin affords plenty of extra storing space. Weighted base makes cart tip-resistant and reduces potential vibration during transport. Polymer base is dent-resistant. Heavy-duty casters roll smoothly. Two casters lock for safe and easy loading, unloading and storage.
LPS Arm Support

This arm support provides comfortable and convenient placement of the non-operative arm. It also supports easy access to the patient IV and enhanced shoulder stabilization.
Weight Capacity: 500 lb (227 kg)