GSS-GENERAL-OR-ACCY-PACK
General OR Accessory Package for Surgical Tables #112113
Well-equipped Hillrom surgical table accessories for standard body positioning applications in abdominal, cardiovascular, urology and general procedures.
ACTIVE
ACTIVE
false
false
false
false
false
https://assets.hillrom.com/is/image/hillrom/General-Accessory-Package-with-Model-pdp?$recentlyViewedProducts$
Request More Information
/en/products/request-more-information/?Product_Inquiry_Type=More%20Information&I_am_most_interested_in=Surgical%20Workflow%20%26%20Precision%20Positioning&Product_Name=General_OR_Accessory_Package
false
hillrom:care-category/surgical-workflow-precision-positioning
hillrom:product-family/trumpf-medical,hillrom:type/packages,hillrom:sub-category/precision-positioning-table-accessories
General OR Accessory Package for Surgical Tables
#112113
Safely and efficiently support your patients during a variety of surgical procedures.
These table accessories help facilitate quick setup for surgical care teams, delivering enhanced efficiency and productivity. Additionally, the components in this package safely and comfortably stabilize patients for supine positioning during procedures. They also provide pre-operative leg support for lithotomy positioning, extended imaging and component storage.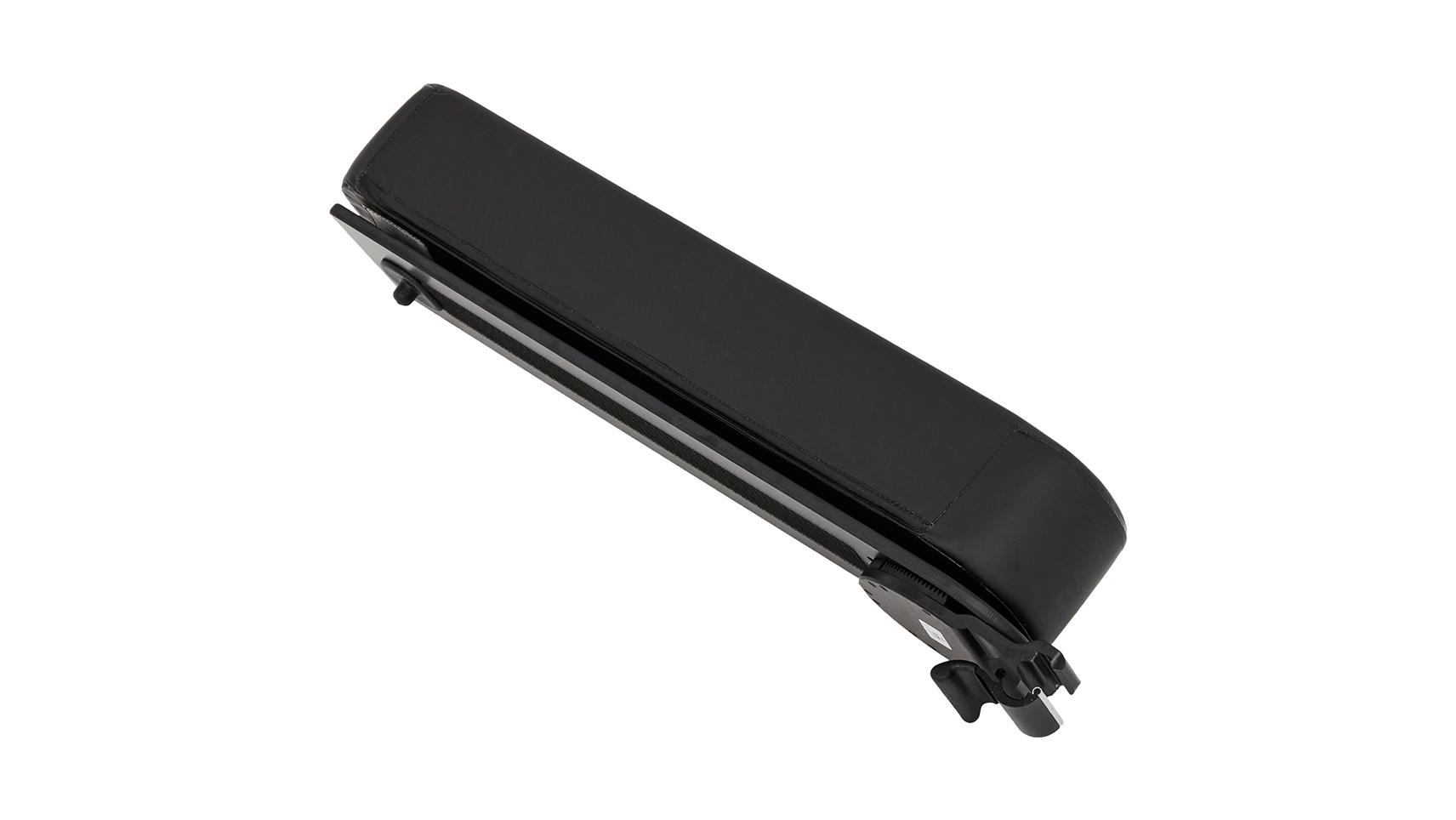 Trigger Armboard 
Pair 
The trigger design allows users to simply pull the radiolucent release mechanism for full articulation. One-handed operation allows for quick connection and removal from the siderail with the release of the trigger lock.
Weight Capacity: 400 lb (181 kg)
Dimensions (LxW): 26" x 5.5" (66 cm x 14 cm)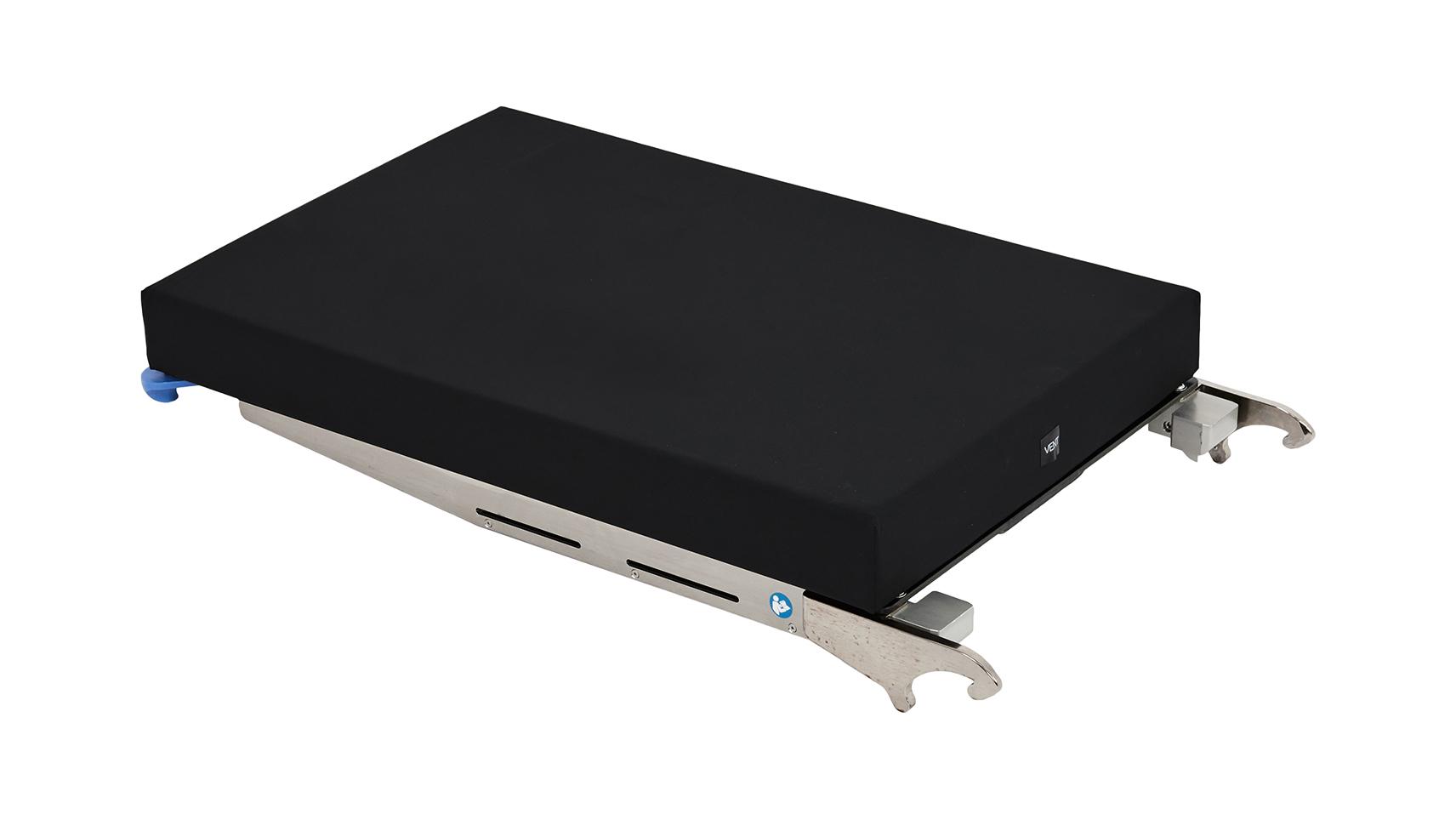 Lightweight Transfer Board 

For pre- and post-operative lithotomy positioning, this radiolucent transfer board attaches to the Hillrom hook/coupling point system and connects to the Medium (M) coupler.
Weight Capacity: 297.6 lb (135 kg) when complying with the conditions that apply for the operating table
Dimensions (LxWxH): 40.2" x 22" x 3.4" (1020 mm x 560 mm x 86 mm)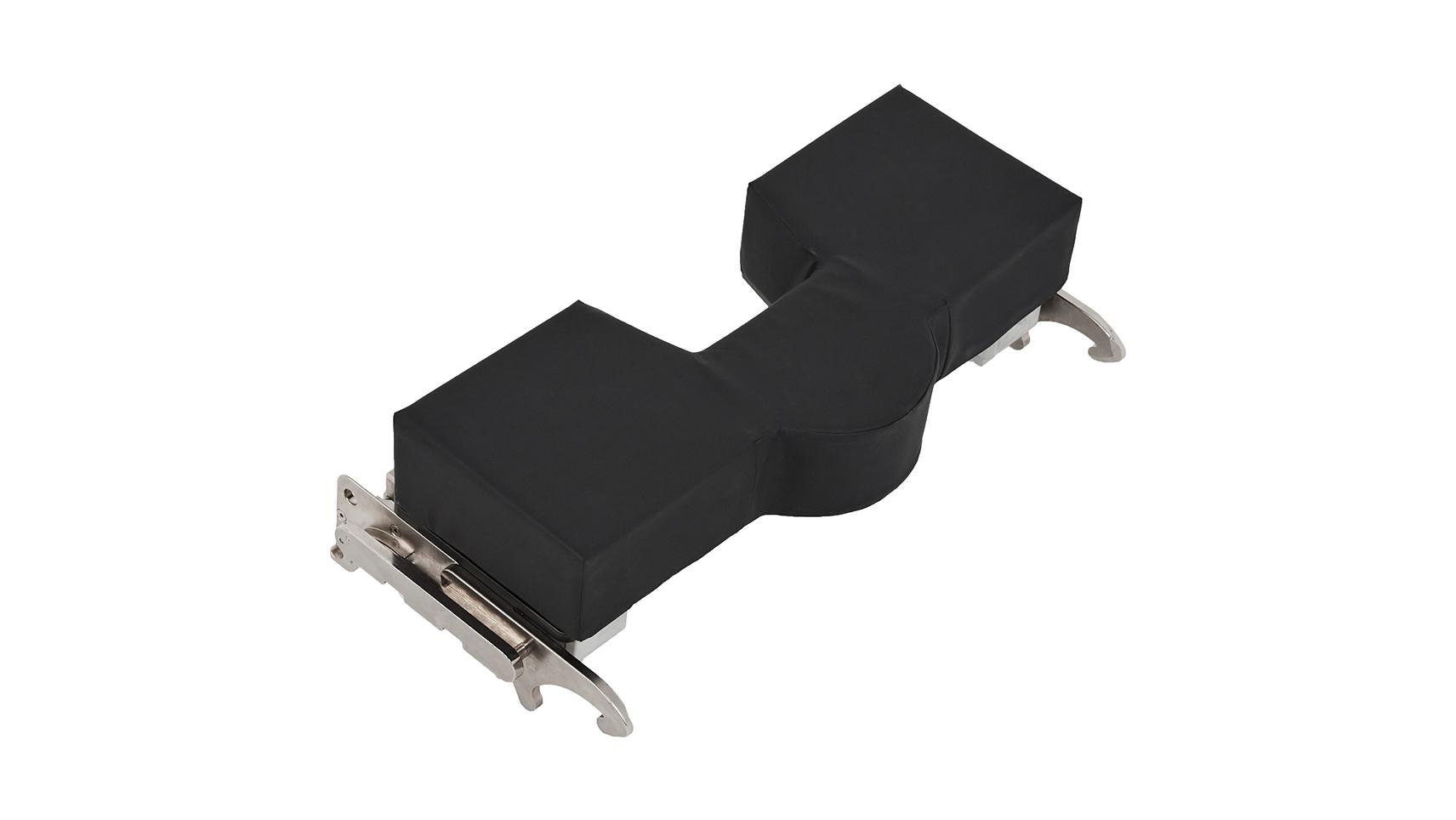 Pelvic Section Extension
For a radiolucent extension of 12" (305 mm), attach the Pelvic Section extension to the Hillrom hook/coupling point system by connecting it to the Large (L) hook coupler on the table. The Medium (M) hook is used for fastening to the opposite end of the pelvic attachment.

Weight Capacity: 496 lb (250 kg) when complying with the conditions that apply for the operating table
Dimensions (LxWxH): 12.05" x 23.66" x 3.94" (306 mm x 601 mm x 100 mm)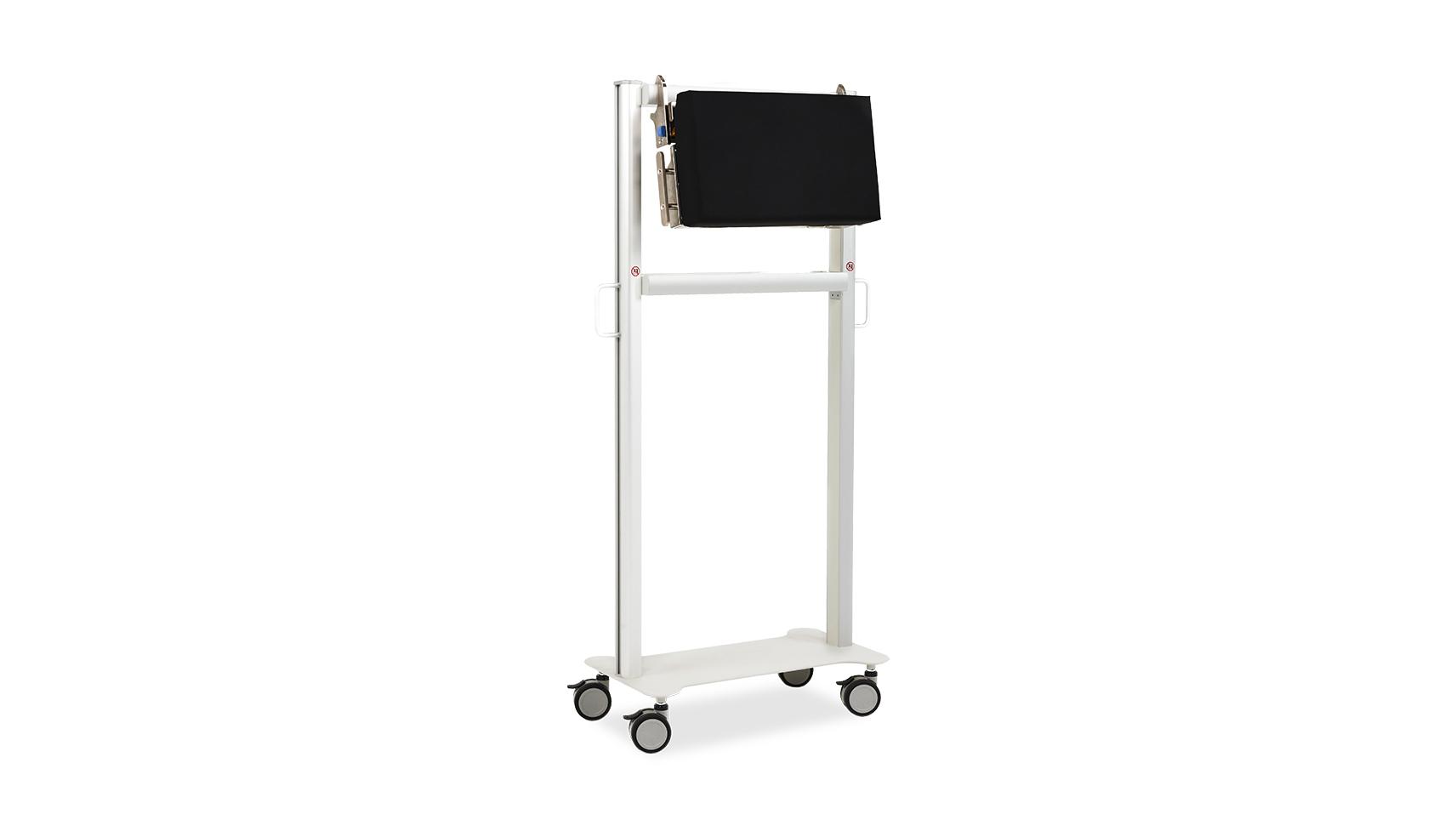 Hook Coupler Component Cart

For convenient transport and storage of Hillrom hook coupler components, this mobile cart comes equipped with rails on both sides to provide generous storage area for multiple hook coupler accessories.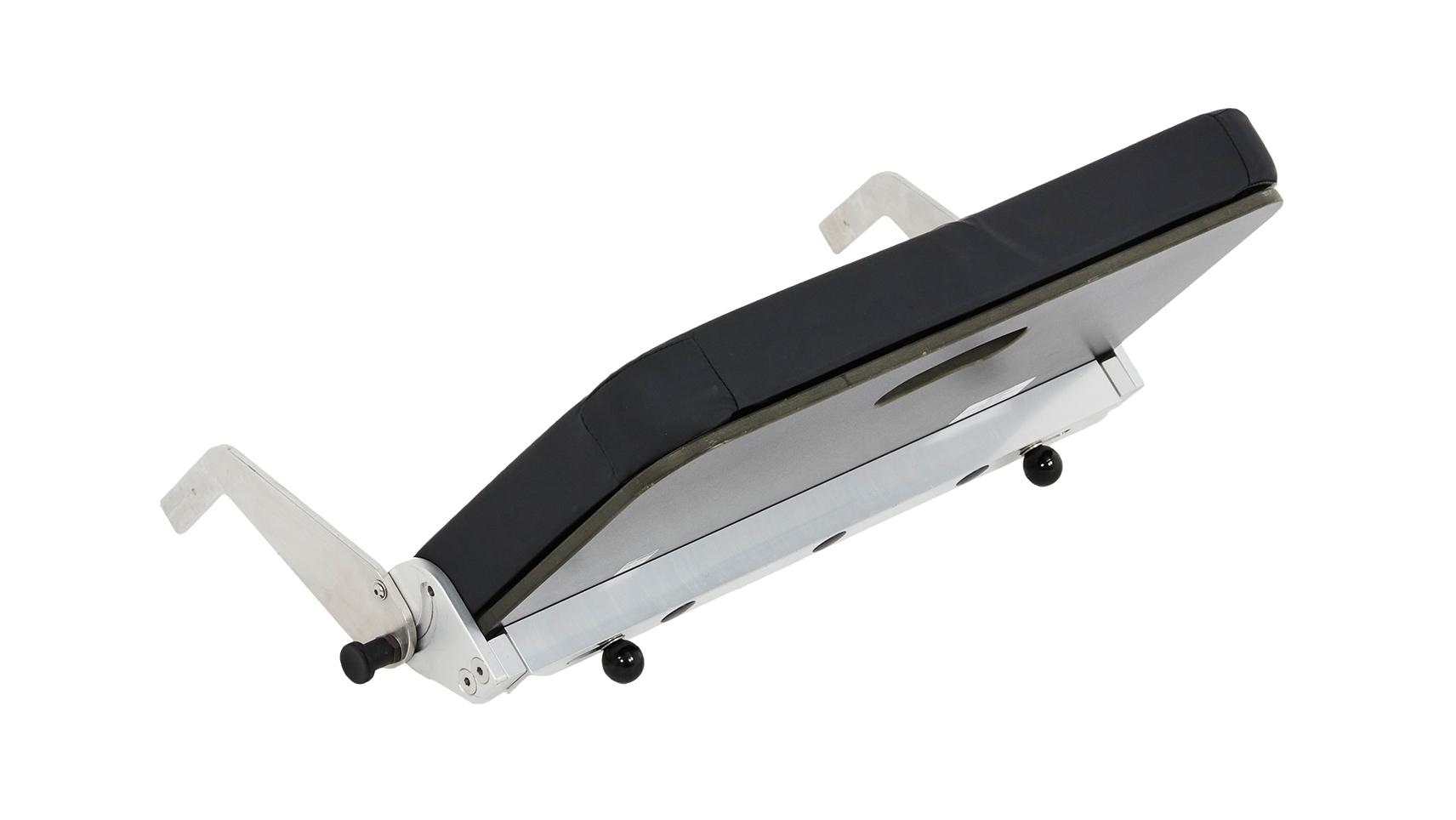 Rotatable Foot Board 

Radiolucent and rotatable, this foot board mounts vertically to siderails via clamps as a foot support when using reverse Trendelenburg, and can be rotated to use as a table extension.
Weight Capacity: 500 lb (227 kg)
Dimensions: (Adjustable Width): 22.53" to 24.88" (572.26 mm x 631.95 mm)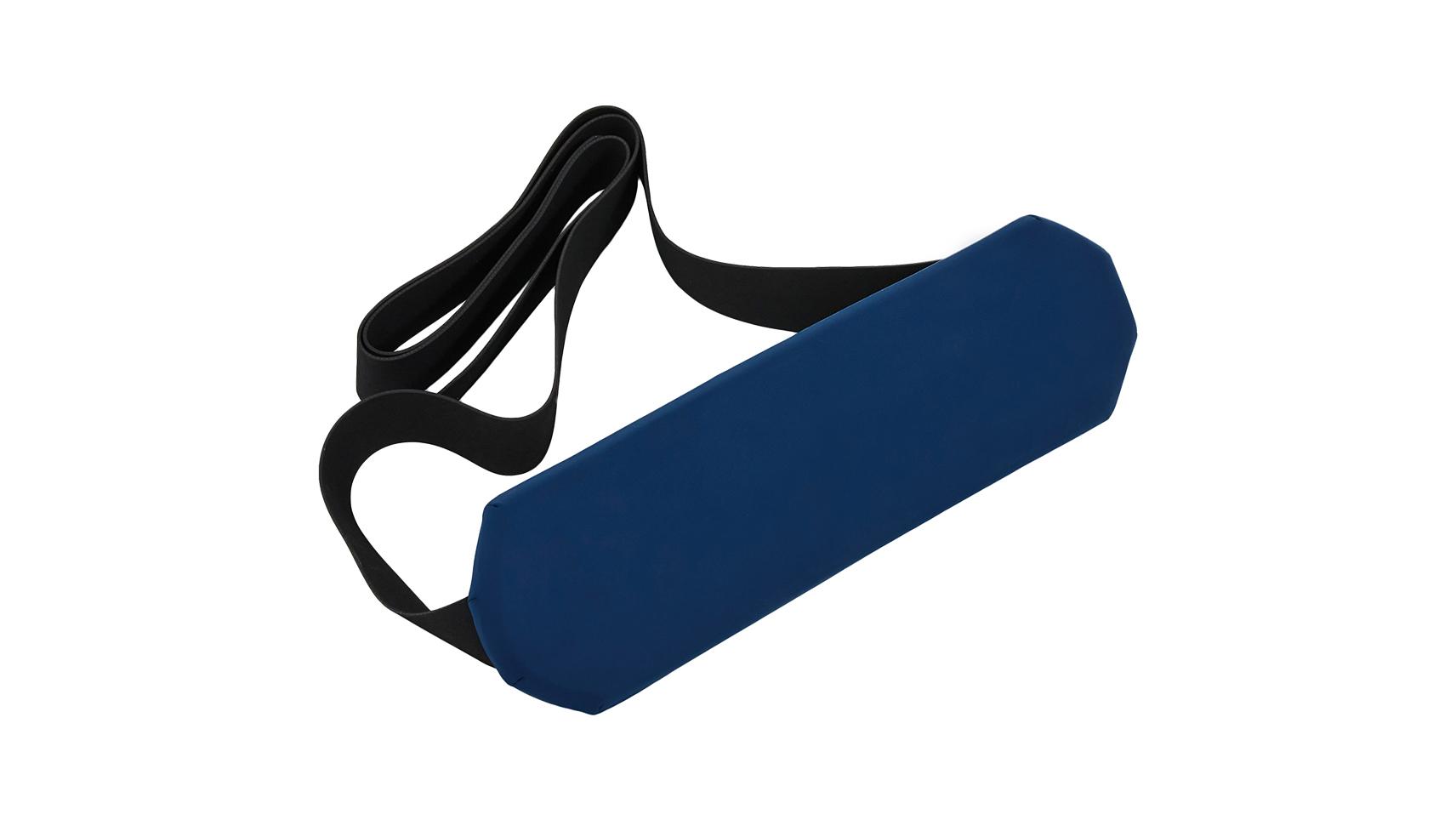 Patient Restraint Strap

Designed for patients that require medium security, this restraint strap is used without hooks and comes with a reusable patient safety belt.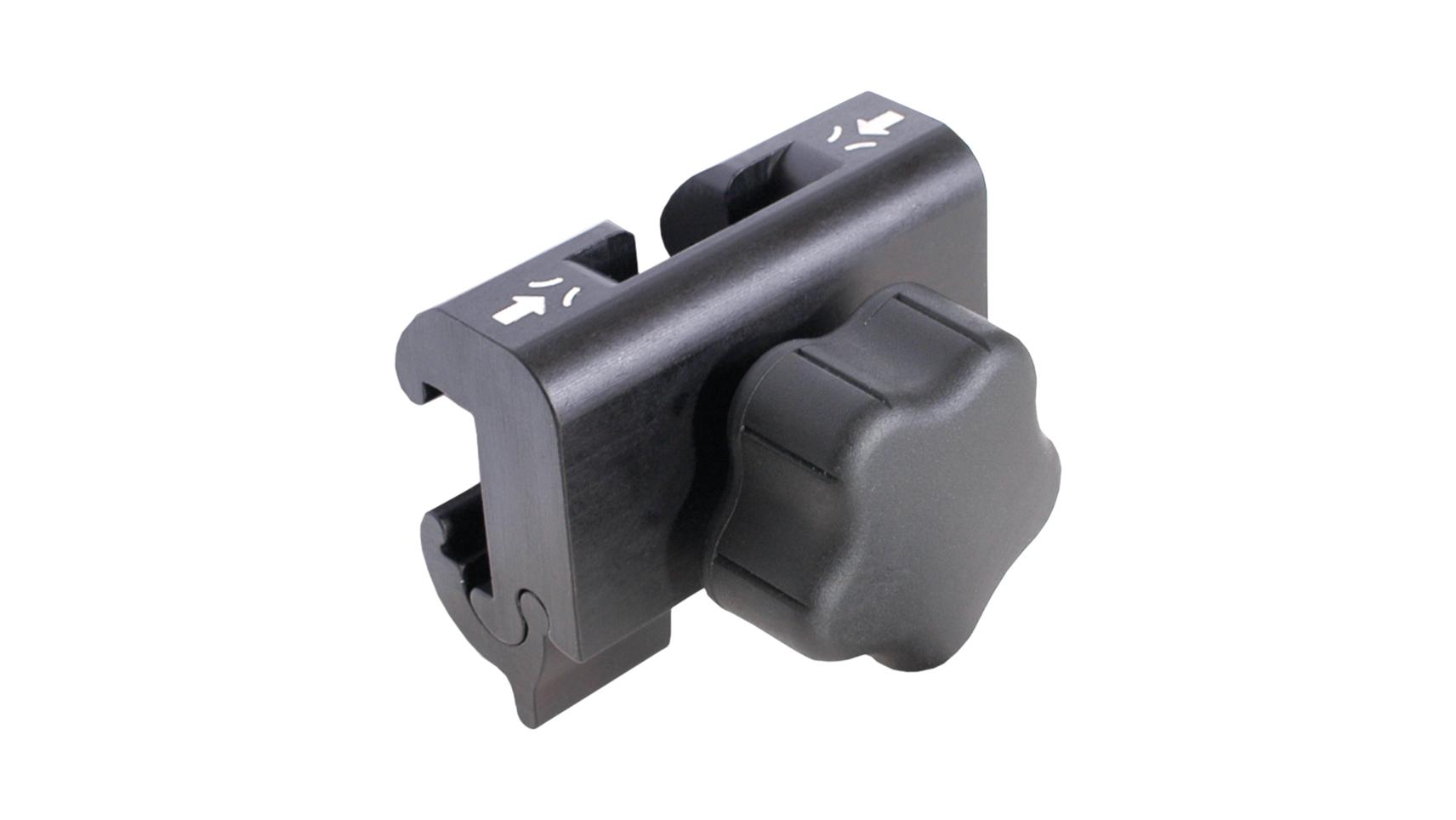 Easy Lock® Blade Clamp
Pair #A-40040
Attach clamps anywhere on the operating table siderail via the quick and easy pull-to-release lever. Accepts all 1" x 1/4" (25 mm x 6 mm) accessories with flat mounting blades.