GSS-power-shuttle
General Bariatric OR Accessories for Surgical Tables
Well-equipped Hillrom surgical table accessories for standard body positioning applications in abdominal, cardiovascular, urology and general procedures.
false
false
false
false
false
https://assets.hillrom.com/is/image/hillrom/Bariatric-Package-Ultrafins-Nissen-Straps-pdp-carousel?$recentlyViewedProducts$
Request More Information
/en/products/request-more-information/?Product_Inquiry_Type=More%20Information&I_am_most_interested_in=Precision%20Positioning&Product_Name=General_Bariatric_OR_Accessories_for_Surgical_Tables
false
hillrom:care-category/surgical-workflow-precision-positioning
hillrom:product-family/trumpf-medical,hillrom:type/packages,hillrom:sub-category/precision-positioning-table-accessories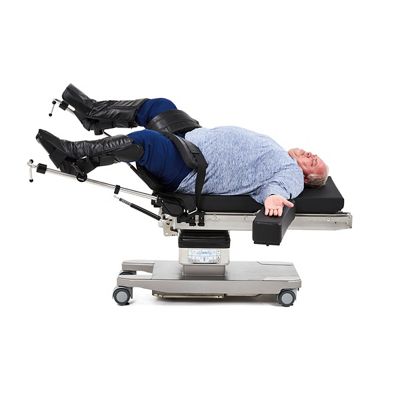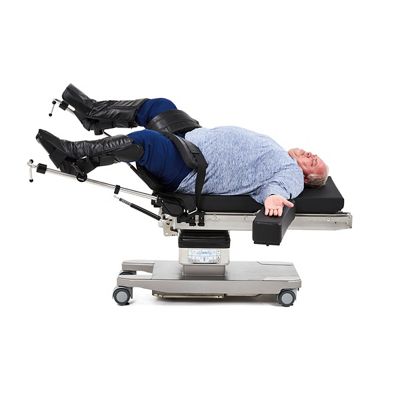 General Bariatric OR Accessories for Surgical Tables
Create a safe setting for bariatric patients during surgical procedures.
Specifically designed for higher weight patients, these accessories help ensure patient safety and dignity and surgeon accessibility during urological and gynecological procedures. Patient comfort and care team ease of use is enhanced with adjustable positioning features. Additionally, these accessories help facilitate secure handling and quality care to avoid safety risks to care teams and patients.
Ultrafins® Stirrups, Pair

These stirrups are equipped with a reinforced rod and joint assembly and a flexible boot to easily accommodate patients with larger calves. An upgrade of the Yellofins® Stirrup, these stirrups feature Piston technology which helps position heavy legs with less effort. The stirrups include clamshell-type boot pads for comfortable and safe positioning.
Patient Weight Capacity: 800 lb (363 kg)
Lithotomy Range: Set the stirrup in any position between +84° to –33° lithotomy
Abduction Range: Set the stirrup in any position between +25° to –9° abduction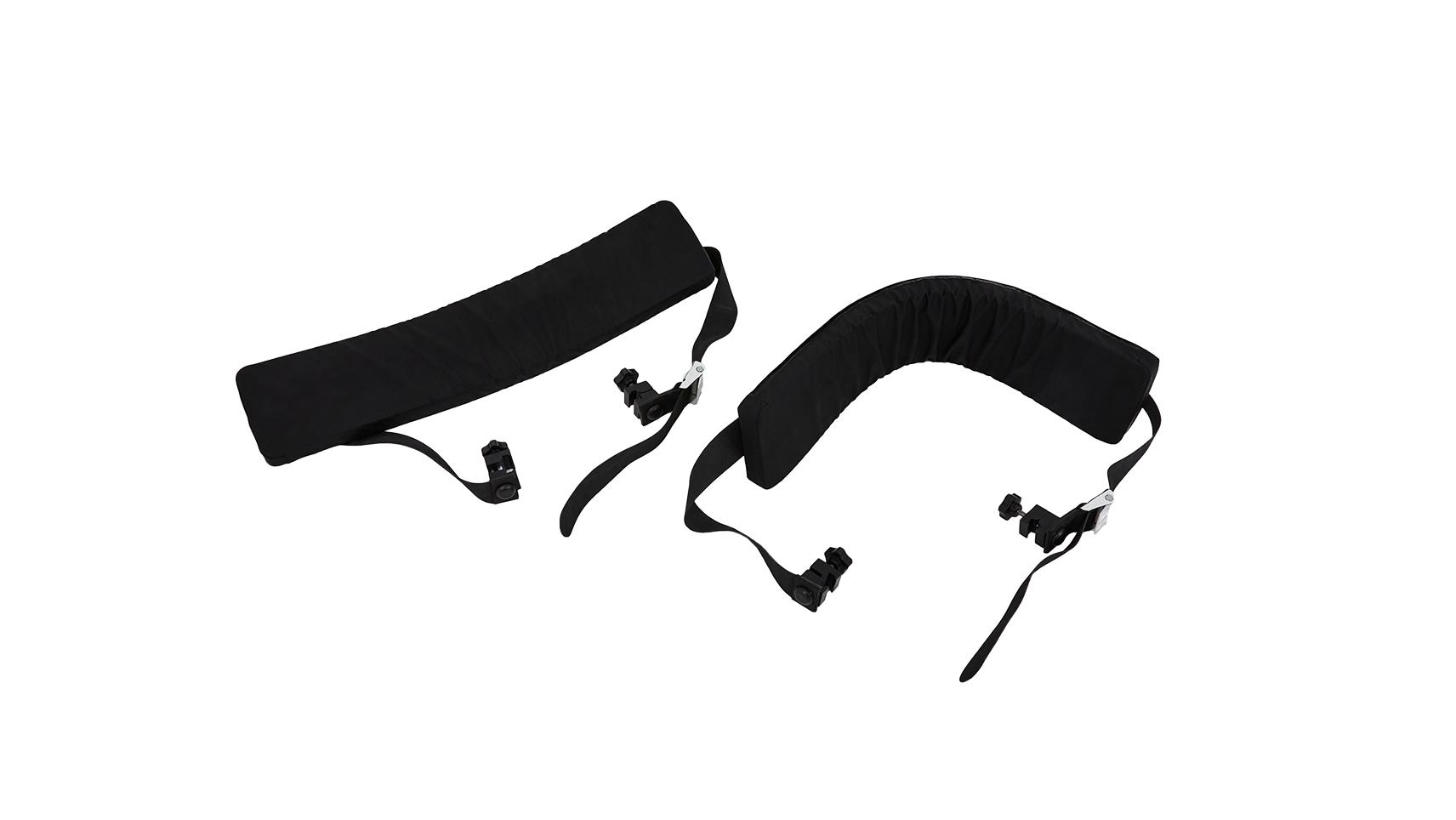 Bariatric Nissen Thigh Straps, Pair

Bariatric Nissen Thigh Straps offer the support larger patients need during steep reverse Trendelenburg positioning. The pad is wide and long for enhanced patient comfort. Integral clamps securely attach to the rail.
Patient Weight Capacity: 1,000 lb (454 kg)
Dimensions (WxL): Pad: 7" x 31" (18 cm x 79 cm)
Product Weight: 9.2 lb (4.2 kg)
Straps are adjustable in length up to 70" (179 cm)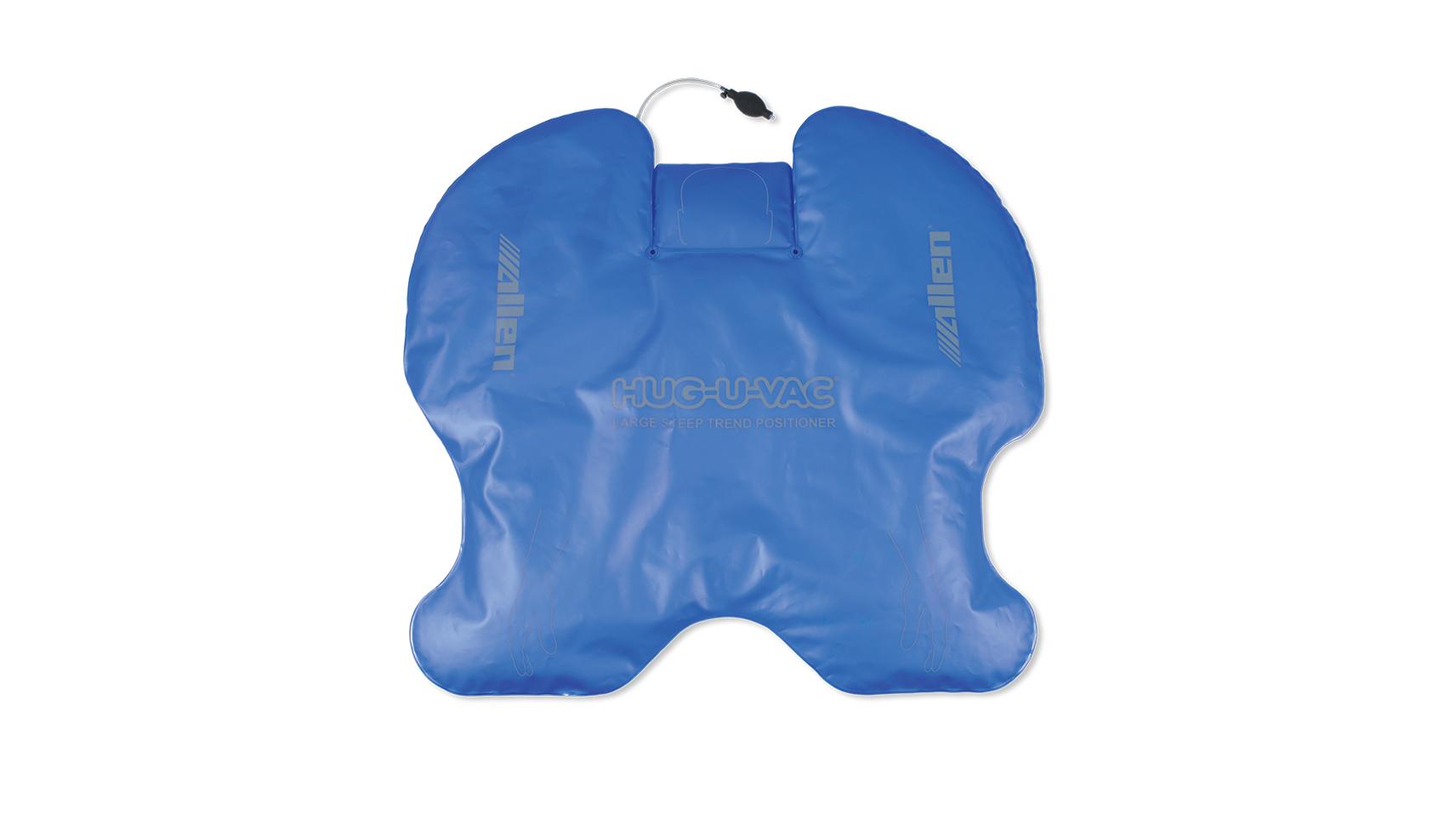 Hug-U-Vac® Large Steep Trend Positioner

This vacuum-activated positioning system is designed to hold patients safely during procedures requiring the steep Trendelenburg position. The system also maximizes surgical and anesthesia access to the patient. Integral quick-release straps enable the positioner to attach securely to the rails of standard OR tables and the unique pliable design allows it to inflate and deflate evenly to fit the patient's body. There are three chambers to accommodate larger patients.
Patient Weight Capacity: 500 lb (227 kg)
Device Dimensions: 51" x 54" (129.5 cm x 137.1 cm)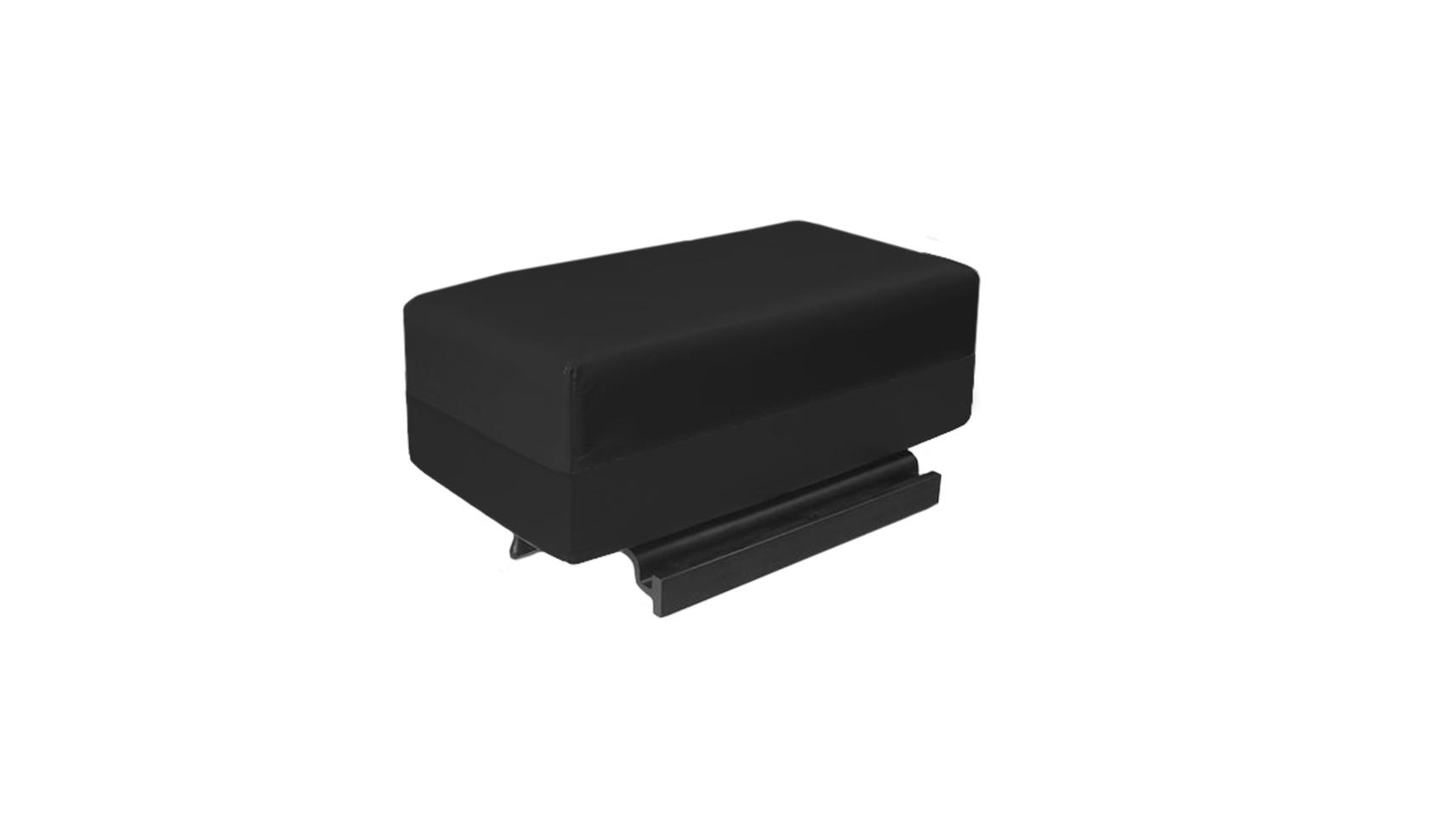 Bariatric Table Width Extenders

These extenders attach to the back, seat and leg sections of the surgical table to create extra width needed by larger patients. They increase the surgical table's support surface by 8" (20 cm) on each side. The full-length extender provides ample support for patients and the shorter extender offers space on the table rail for weight-bearing accessories.
Patient Weight Capacity: 1,000 lb (454 kg)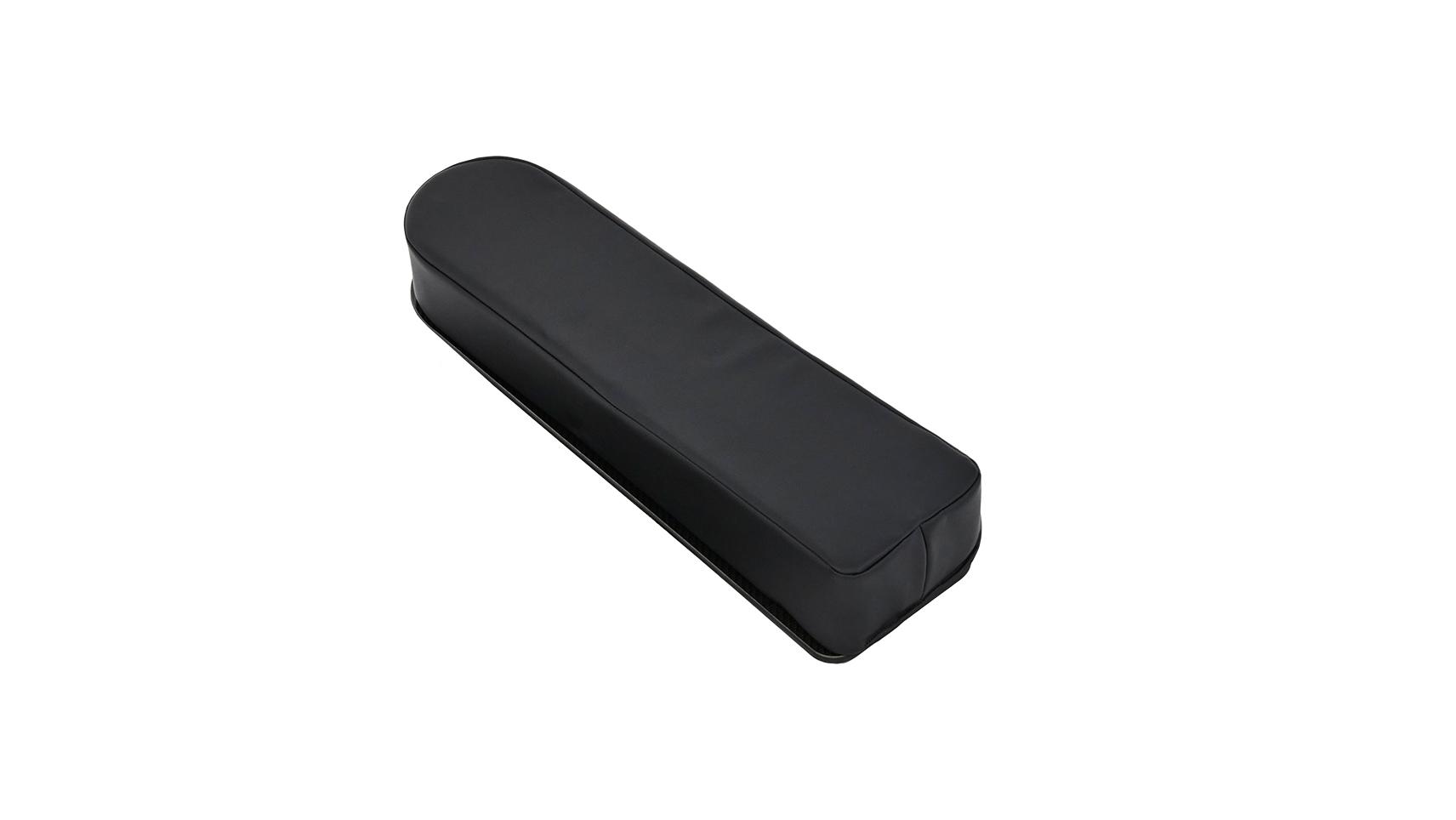 Bariatric Armboard

The armboard helps secure larger patients and is easy to mount and use. The spring lever mounting mechanism, accessible from both sides, securely locks the armboard to the rail. The trigger adjustment offers easy articulation and fine increments of adjustment to allow for precise positioning.
Patient Weight Capacity: 1,000 lb (454 kg)
Dimensions (WxL): 8" x 26" (20 cm x 66 cm)