Dan Schmiel, Senior Global Commercial Product Manager, Hillrom
11 AUG 2021
7 Minutes
https://assets.hillrom.com/is/image/hillrom/author-photo-1-1?$emailFooterSocialLink$&fmt=png-alpha
DSSGCPMH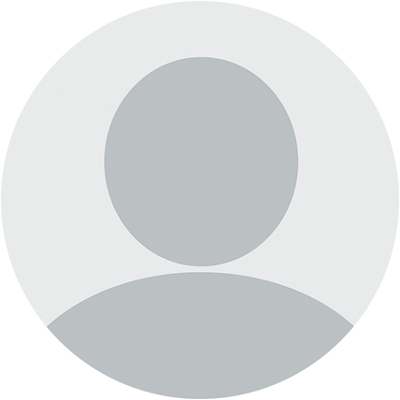 By Dan Schmiel, Senior Global Commercial Product Manager, Hillrom
View the full webinar anytime by clicking on the video.

Clinical Outcomes with Human Impact
When an airway clearance therapy that's been proven1 time and again in the hospital setting becomes available for home use, what's the impact for clinicians and patients?
In a recent MDA Industry Webinar sponsored by Hillrom, Dr. John Prpich, MD, FAAP, shared the story of an 18-year-old patient with a rare disorder that caused severe weakness. Despite trying "all the devices everyone is aware of," Dr. Prpich says she still required frequent trips to the hospital each year with multiple pneumonias.
But after he was able to prescribe the Volara System — an OLE (Oscillation and Lung Expansion) device for home use — she experienced the longest stretch of her life without being in the hospital, and recently was "literally in tears on the phone" expressing to him how much it has changed her life for the better.

That was just one of several examples Dr. Prpich cited. OLE therapy in the home isn't just a game-changer — it's a life-changer for many patients who struggle with airway clearance.

Responding to Clinician and Patient Needs
Over the years, clinicians and patients have experienced the benefits of OLE therapy with the MetaNeb System in the hospital setting, and have asked for this therapy to be available in the home. In fact, Dr. Prpich says that almost all of his Cystic Fibrosis patients who had in-patient OLE therapy would beg him to let them go home with it.
With the introduction of the Volara System, OLE therapy can be prescribed throughout the continuum of care. It allows clinicians such as Dr. Prpich to prescribe a set therapy that makes it easy for the patient to receive the precise treatment every time — from hospital to home.

One Pediatric Pulmonologist's Clinical Experience with OLE Therapy
Dr. Prpich is the Medical Director for Pediatric Pulmonary and Respiratory Care, St. Joseph's Children's Hospital, Tampa FL. He also has a clinic practice at Pediatric Specialists, and is a Clinical Assistant Professor at the University of South Florida Department of Pediatrics.

He has extensive clinical experience with OLE therapy for airway clearance and describes the results using it in the home as "pretty exciting."

Success Stories
In the webinar, Dr. Prpich presented a series of clinical experience and case studies in which OLE therapy was used to treat patients with a wide variety of airway clearance — with often remarkable success.

Post-Operative Recovery: When chest physiotherapy or chest-wall oscillation isn't appropriate, Dr. Prpich says that OLE therapy can minimize atelectasis and help with lung expansion and secretion clearance — without intolerable pain. He adds that OLE therapy has been "very successful" helping minimize post-op complications, shortening length of stay in the hospital, and minimizing pneumonia.

Jeune Syndrome Patient: This rare bone growth deformity causes a small chest and other anomalies. Dr. Prpich's patient required chest-wall expansion surgery with metal rods that need adjustments every six months — with each post-op course potentially complicated by atelectasis, PNA, and difficulty clearing secretions. Due to pain and metal rods, he couldn't receive external manual chest physiotherapy or chest-wall oscillation — but did very well with OLE, especially during acute episodes, to help minimize complications.

Acute Chest Syndrome: This vaso-occlusive crisis is commonly seen in people with sickle cell anemia. It can progress rapidly, with patients ending up in the ICU. Dr. Prpich said that with early detection and OLE therapy intervention, he's had great success with reversing the atelectasis and avoiding the ICU. "It speaks to the power of OLE and managing secretion clearance," he says.

Some ACS patients suffer recurring episodes of atelectasis, and Dr. Prpich says that the Volara™ System in the home can help "break this cycle" by helping augment secretion clearance, controlling atelectasis, and preventing episodes before they happen.

Atelectasis Due to Injury: One of Dr. Prpich's patients was a 16-year-old girl who suffered a pancreatic injury and inflammation, as well as splinting and poor cough and respiratory effort. After just two days of OLE therapy with albuterol, the atelectasis cleared up — helping to get her out of the hospital faster and avoid a lengthy course of antibiotics.

Tracheomalacia: Dr. Prpich says this is another patient population that tends to not do well with external chest therapy, and does much better with positive-pressure maneuvers for airway clearance such as OLE therapy — particularly in the home as a preventive measure to maintain mucus clearance.

How does Volara System 3-in-1 OLE Therapy2 Work?
Three therapy modes enhance secretion removal and help prevent or resolve patchy atelectasis:
CPEP: Continuous Positive Expiratory Pressure supplies continuous positive pressure to help hold open and expand the airways.
CHFO: Continuous High-Frequency Oscillation: chest physiotherapy that oscillates the airways with continuous pulses of positive pressure.
With both modes, the system can also deliver aerosolized medications and supplemental oxygen.
The Volara System is indicated for the mobilization of secretions, lung expansion therapy, and treatment and prevention of pulmonary atelectasis. It can also provide supplemental oxygen when used with an oxygen supply. In the home, it can be prescribed for adults as well as children over the age of five.
Summary: What's the Bottom Line On Airway Clearance Therapy?
Dr. Prpich stressed that each patient is different, so a baseline understanding of underlying anatomy, function, and reason for the patient's impairment is critical in helping choose the right airway clearance method.


He added that it's important to remember that OLE therapy is not only therapeutic in acute situations when the patient is ill, but also can be successfully used as a preventive measure when the patient is well—and now, that can happen even at home.