Skip to Content
https://assets.hillrom.com/is/image/hillrom/tagecg_patient-button_27522HR-card?$recentlyViewedProducts$
article-detail-page
knowledge
Paris Cardiology Center
Paris Cardiology Center
Enhancing Arrhythmia Detection for You and Your Patients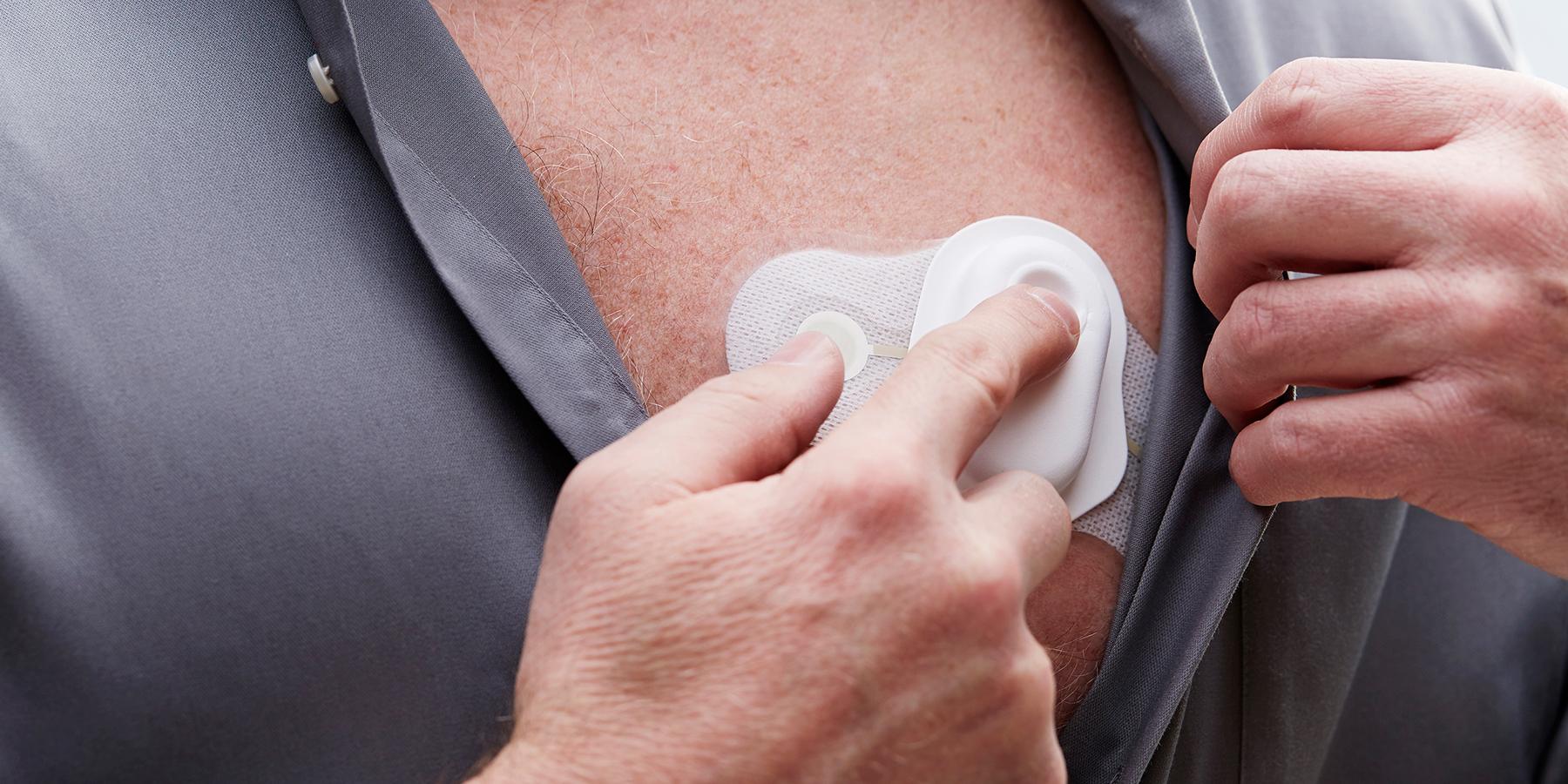 Solution
Welch Allyn® TAGecg® Wearable Sensor
Location
Paris, Texas
Facility Profile
Located in Northeast Texas, the Paris Cardiology Center is an independent clinic specializing in clinical, diagnostic, non-invasive, invasive and interventional cardiology and peripheral arterial diseases.1
Key Business Goal
Paris Cardiology Center wanted to streamline office workflows, enhance patient outcomes and experiences, and increase accurate atrial fibrillation (A-Fib) detection.
---
SMART, SIMPLE DESIGN
Nancy Caviness, Practice Manager at Paris Cardiology Center, describes how the patient-friendly Welch Allyn TAGecg Wearable Sensor helps enhance arrhythmia detection.
The comfortable, wireless and simple-to-use TAGecg Sensor is changing how clinicians capture ECG data.

"
The TAGecg Sensor has been easy to integrate into our practice, and application on our patients has been very straightforward. We apply the discreet sensor to the patient and let them resume their daily activities without any interruption.
— Nancy Caviness, Practice Manager at Paris Cardiology Center
"
FAST, STRAIGHTFORWARD REPORTING
Paris Cardiology Center collects, analyzes and interprets results right in their office—without the need for third-party interpretation. Concise reports are generated immediately and deliver actionable snapshots of their patient's ECG data.
"
When the patient returns to our office, the TAGconnect™ software provides an easy-to-understand report in a matter of minutes, reducing the time to diagnosis.
All in all, the TAGecg [Sensor] has shown to be a simple, reimbursable test
to help screen for early A-Fib detection.

— Nancy Caviness, Practice Manager at Paris Cardiology Center
"
Related Articles
keyboard_arrow_up