Skip to Content
https://assets.hillrom.com/is/image/hillrom/US_FLC147_220048_EN_R1_RetinaVue_Honor_Health_Testimonial_LR_final_seo-card?$recentlyViewedProducts$
case-study-page
knowledge
CHNCTH Leverages WELCH ALLYN RETINAVUE Solution for Value-Based Care Initiatives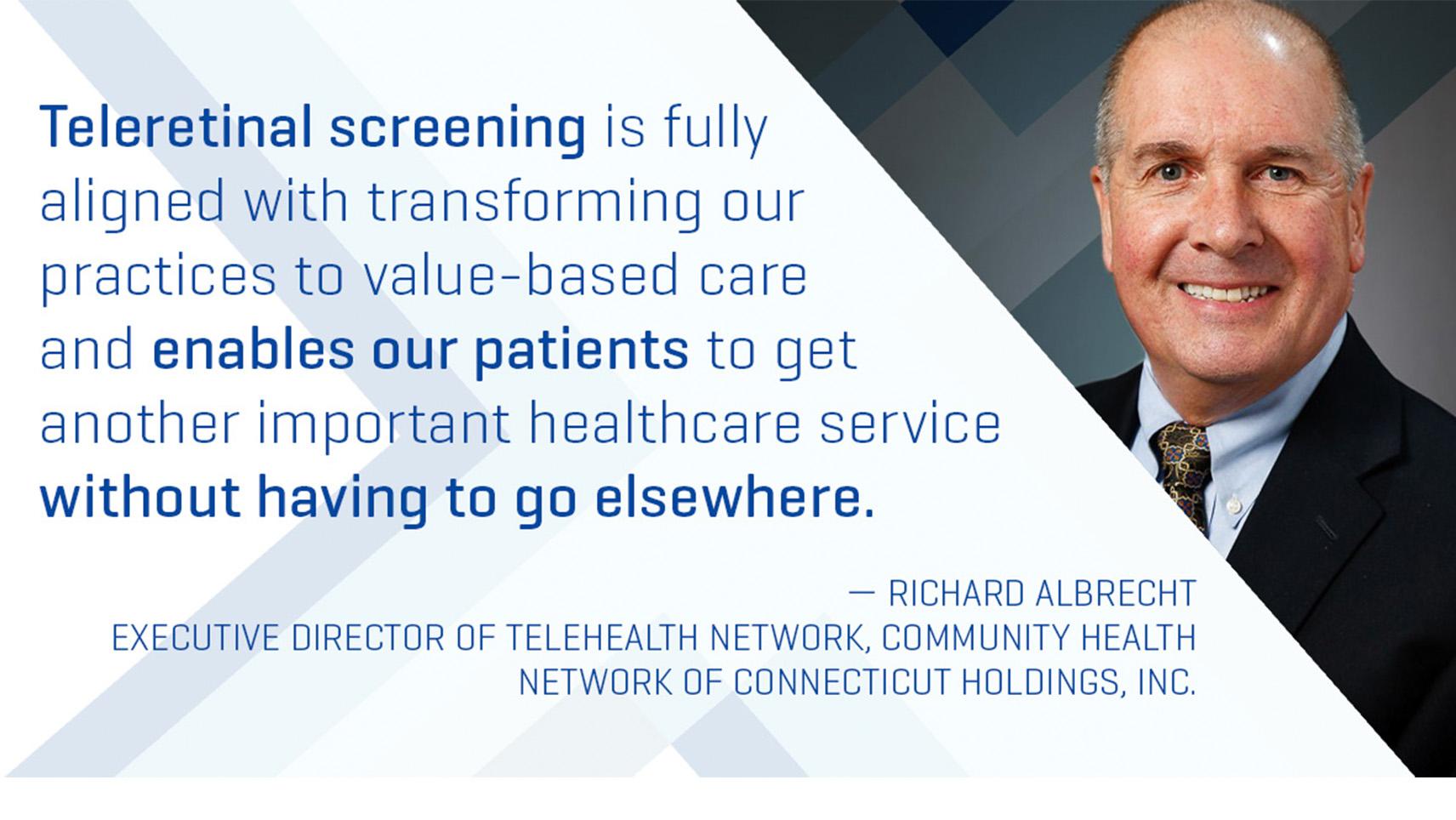 Community Health Center Increases Access to Diabetic Retinal Exams
As the Executive Director, Telehealth Network, for seven Community Health Centers that are part of Community Health Network of Connecticut Holdings, Inc. (CHNCTH), Richard Albrecht focuses on developing and executing a telemedicine roadmap. The need for a teleretinal program was based on the challenging HEDIS scores the Centers were experiencing for diabetic annual eye exams.

Download the full case study to learn how CHNCTH:
Coordinated workflows with an easy-to-use, handheld retinal imager – the Welch Allyn RetinaVue 700 Imager.
Kept leadership focused on patient outcomes and metrics to close diabetes care gaps with the Welch Allyn RetinaVue care delivery model.
Relied on the Baxter team to support ongoing growth of the program in Centers across the state of Connecticut.
US-FLC147-230028 V1 02/2023