Empower Patients to Participate in Their Care
Voalte Experience, a patient experience software, gives patients the power to be informed and in control, without burdening caregivers and IT teams.
Traditional approaches to patient-to-caregiver communication are often fragmented, resulting in patient satisfaction and financial implications. By closing the gap of communication and inviting your patients to participate in their care, you are providing an essential connection and step to recovery.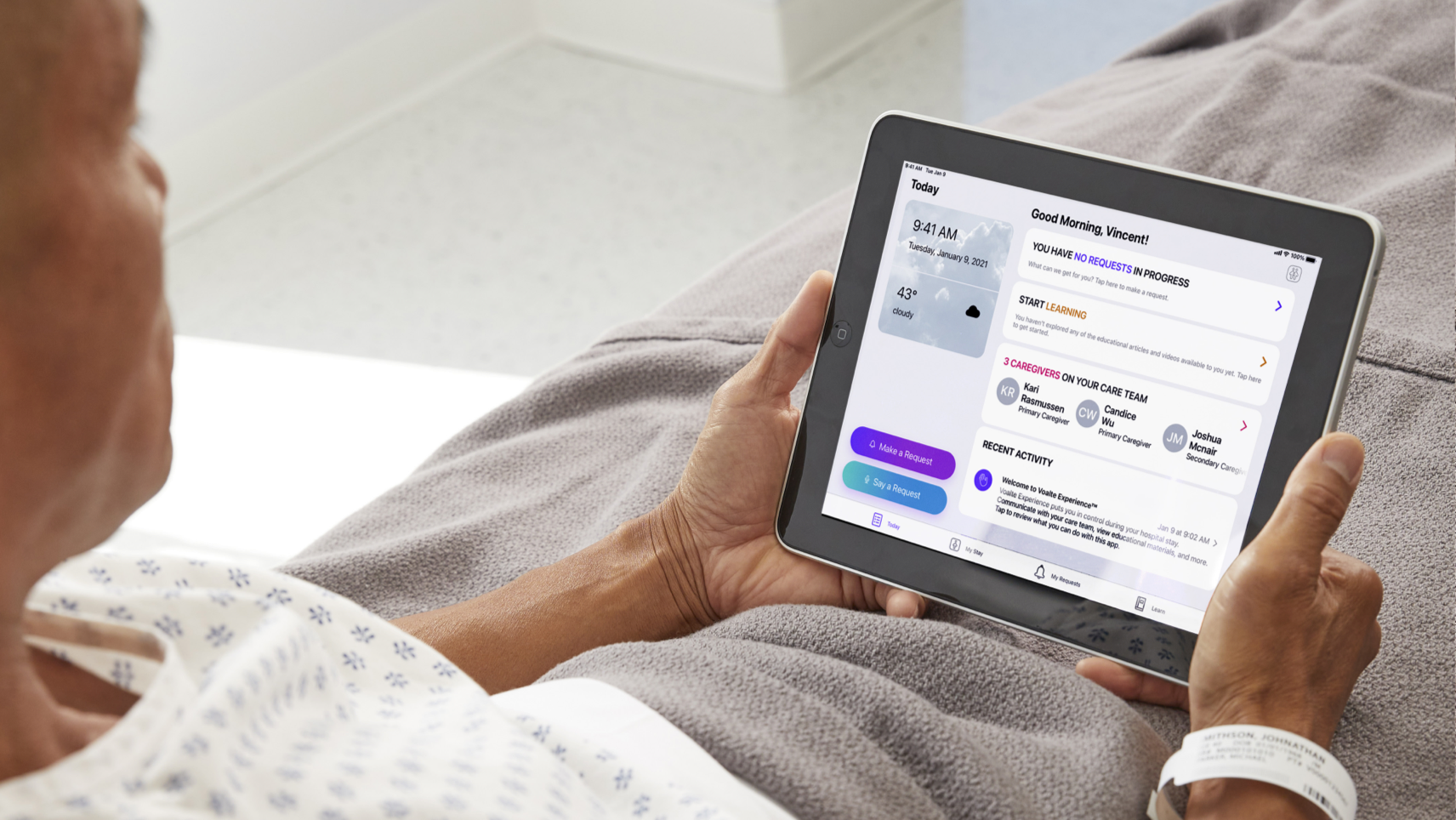 Keep Patients Safe
Automate rounding reminders to proactively address patient needs
Activate safety protocol monitoring and alert caregivers to an unsafe state
View patient risk status and safety state on a real-time dashboard
Connect with Patients Easily
Route detailed requests directly to the appropriate care team members on their mobile device. Caregivers can call back to the patients iPad, have visibility to multiple patients requests and optimize current workflows to reduce response times and elevate the patient experience.