Achieve peak procedural performance with secure, high-quality connectivity.
As the innovative, intuitive core of the OR, the Helion system provides comprehensive simplicity to OR staff. It's the reliable, easy-to-install, and easy-to-use integrated surgical system with best-in-class customer support.


 Connect to vital patient information inside your operating room
Capture video and imaging feeds during the procedure
 Consult, teach, and confer with the outside world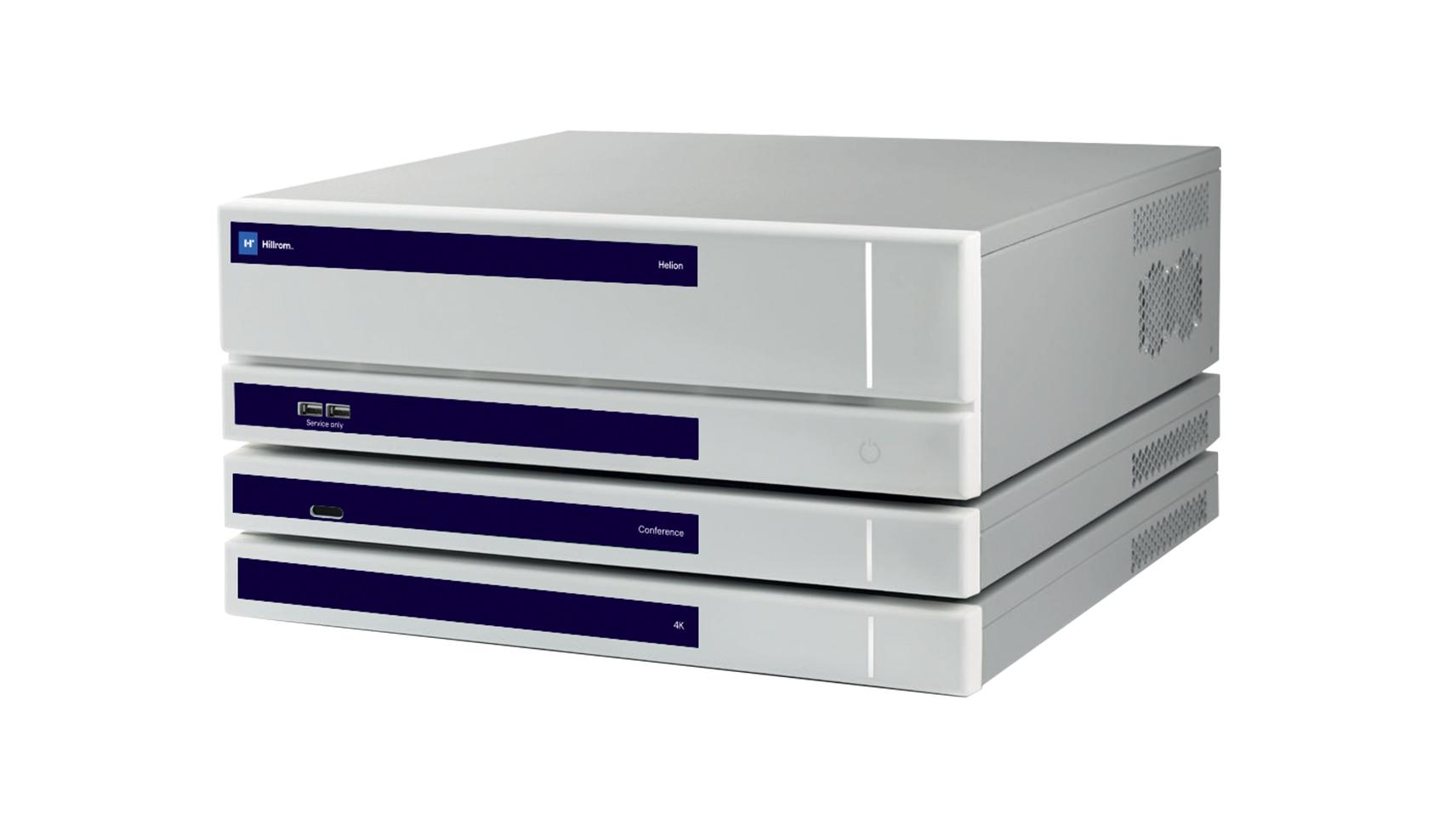 APR230702-EN-r3_Helion-System_Promo-Video_4k.mp4
See the Helion system at work.

From advanced video management technology to features that enhance ease-of-use and patient safety, the Helion system is a gateway at your fingertips. See how it transforms OR efficiency by letting surgical teams focus on the patient and procedure at hand, rather than the complexity of the technology.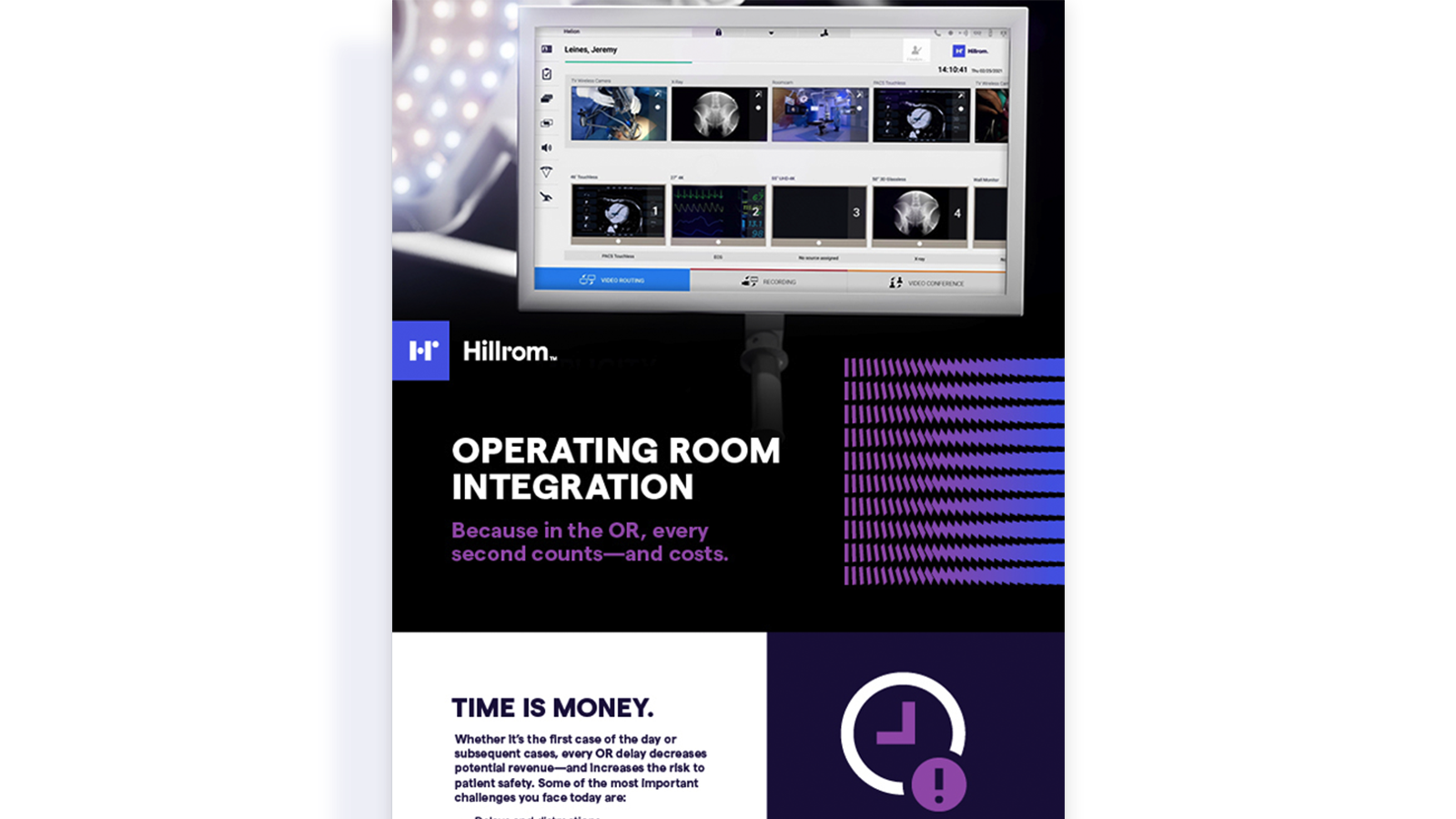 The data in our Solutions Brief may surprise you.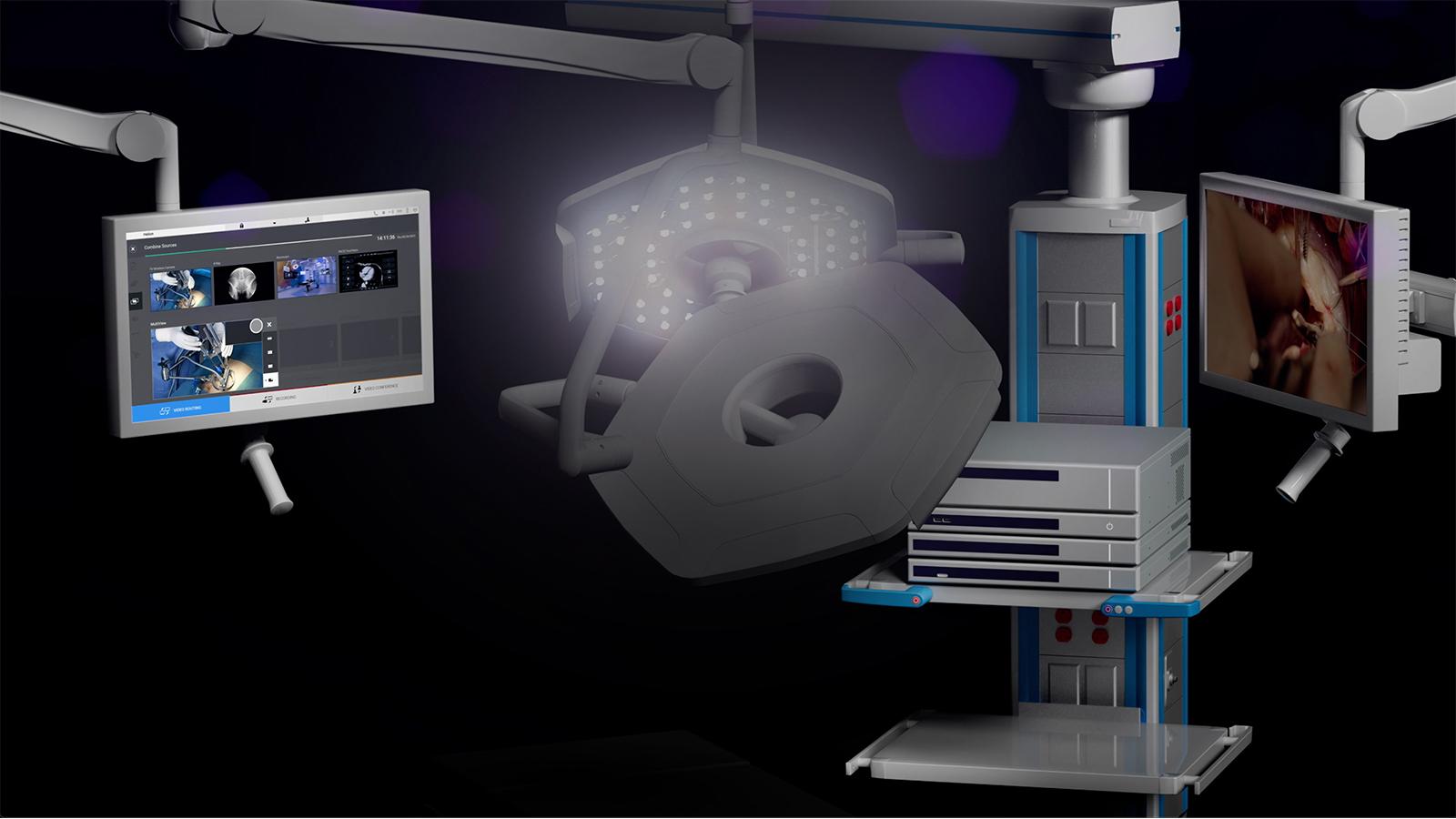 Quick and easy setup for IT staff.


The vendor-neutral Helion system uses standard connections, video formats, and integration protocols that make it easy to setup, regardless of your existing equipment and systems.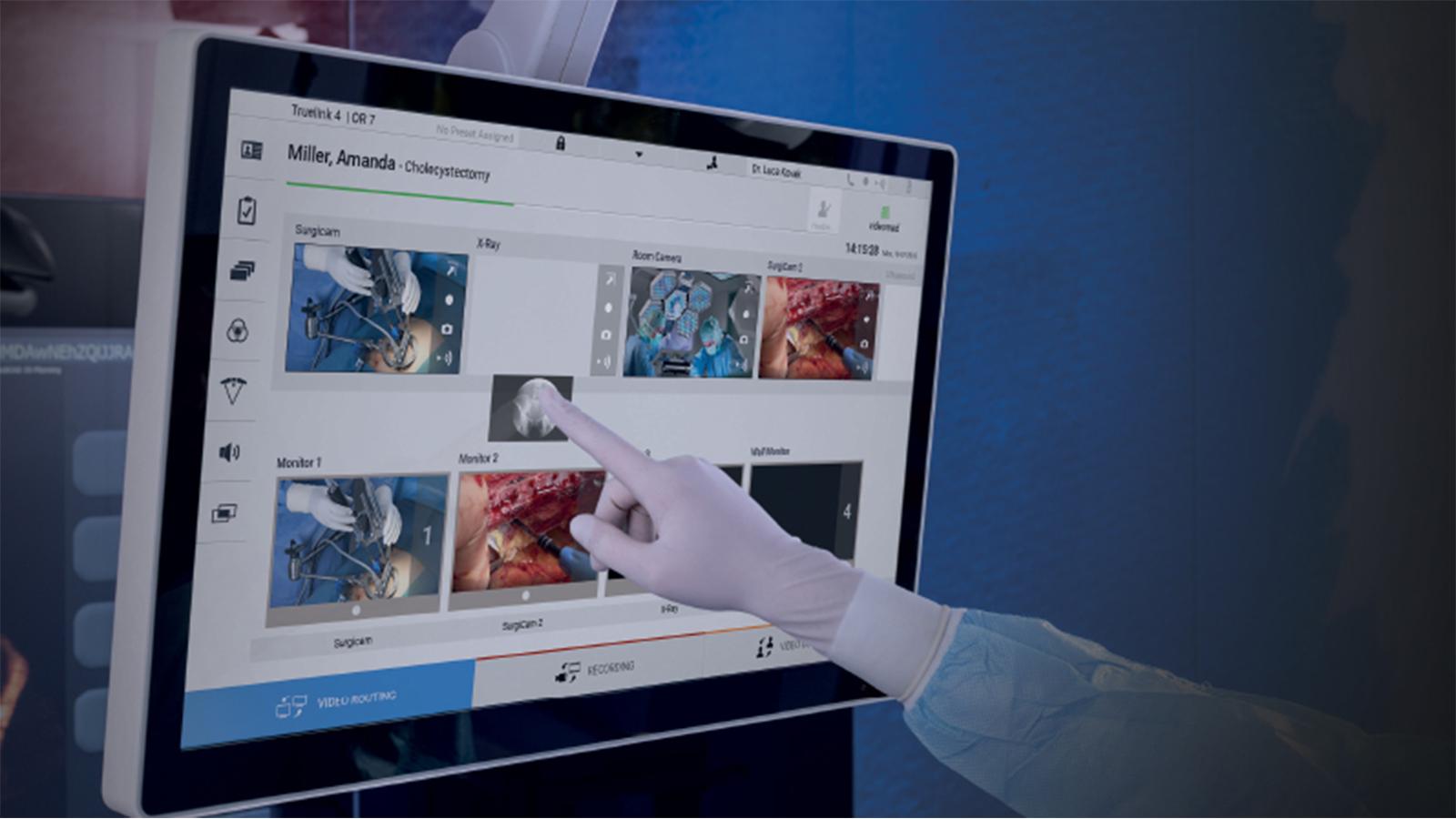 Intuitive control for rapid adoption.


With a single touch, control everything from image capture and two-channel video recording, to video conferencing and beyond. The simple drag-and-drop interface—with built-in buttons that provide clear, consistent access to all functions—is easy to learn and use.
The Helion system brings it all together.
Intuitive, connected, reliable. Get the critical benefits surgical teams need in one solution.
Intra-operative efficiency
Single-touch access
4K resolution with 3D support (8K ready)
Intuitive drag-and-drop control
Staff communication and focus
Collaborative video conferencing
Two-channel streaming and HD recording
Zero-latency routing
Total customer support
Guided system design and configuration
On-site training
Ongoing maintenance and support
Exclusive Solutions Brief: get instant access.
Simply fill out this form to get answers to these critical questions:  
How much is a minute of OR time worth?  
How much time are surgical teams losing due to inefficiencies, delays, and distractions?  
How does lost time translate to lost revenue?  
How can ORs run more efficiently and recover that revenue?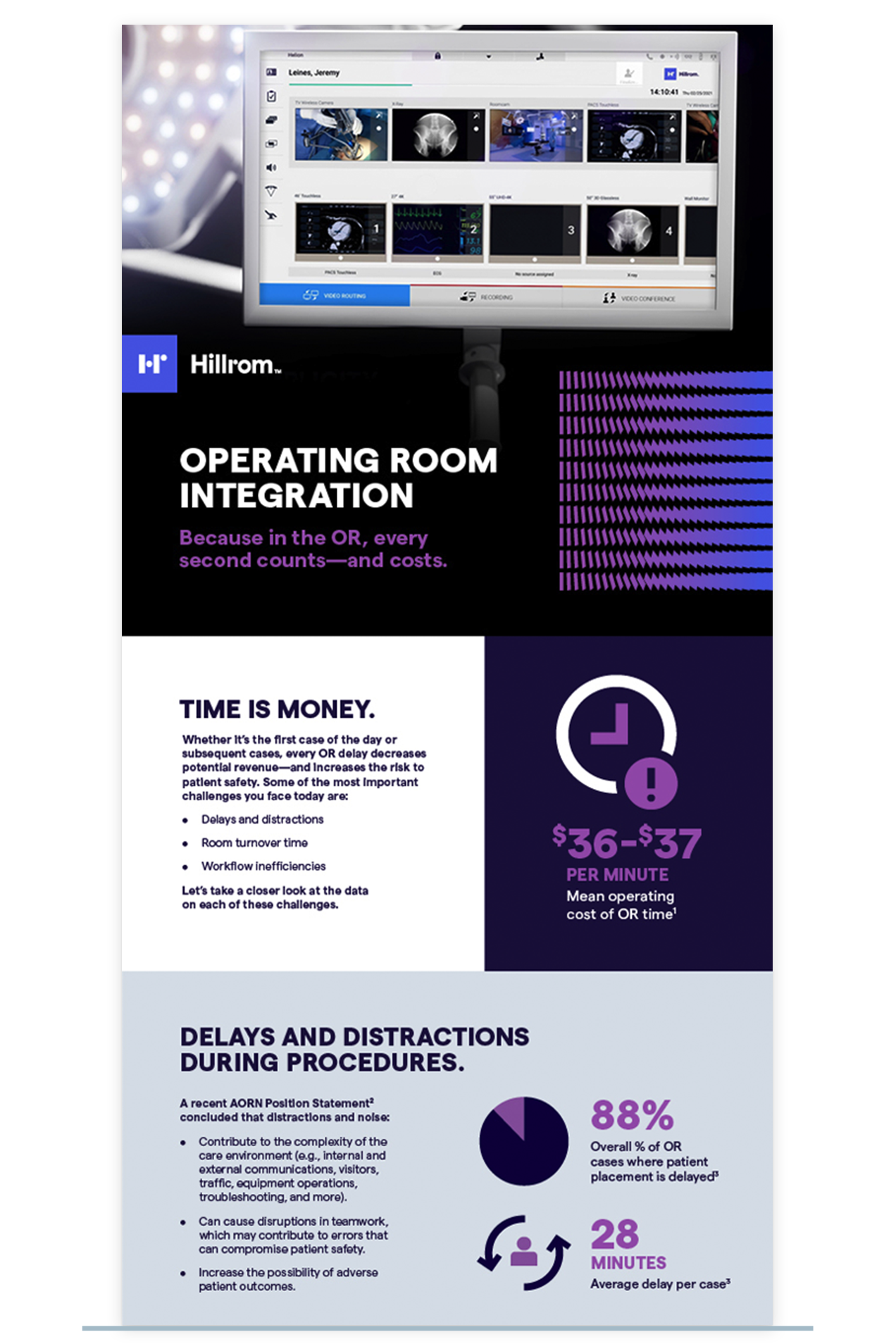 Helion is a trademark of Hill-Rom Services, Inc.
APR253001 rev1 06-JUL-2021 ENG-US