Join us at AORN Expo 2023!
April 2-4 | San Antonio, TX
Booth #2027
Meet the Baxter Patient Warming System
Fully integrated with our PST 500, TS7000 and TS7000dV surgical tables, this air- and water-free system is designed to help you maintain normothermia between pre-op, intra-op and post-op with: 
Fast warming with conductive warming blankets and pads  

Cost-effective care with no disposables for warming 

Warming in the Trendelenburg position with our unique WaffleGrip positioner  
Helion Integrated Surgical System

PST 300+ Precision Surgical Table
Attend In-Booth Education and earn two (2) CE credits per session.
Monday, March 21: 10 AM - 4:00 PM
Tuesday, March 22: 9 AM - 2:00 PM
Presented every 30 minutes.
Normothermia:
The New Norm Throughout the Continuum of Perioperative Patient Care While preventing surgical related hypothermia is an ongoing struggle for the perioperative team, maintaining normothermia may reduce the hypothermic events associated with surgery. A consistent normothermic state ensures that the patient doesn't suffer the poor outcomes attributed to hypothermia. This evidence-based presentation will provide key incites and solutions to maintain normothermia in the surgical patient population


Hemostasis:
Management of bleeding is an important part of any invasive procedure, and to support the safe and effective use of hemostatic agent products, this course provides information on how they work, when they can be used appropriately, the importance of whole blood components, the natural process of hemostasis, and where topical hemostats act within this sequence of events.
Join us in booth #2027 and enter our Mobile Customer Experience Center to learn how our surgical solutions work together seamlessly to enhance patient outcomes and enable peak procedural performance and connectivity.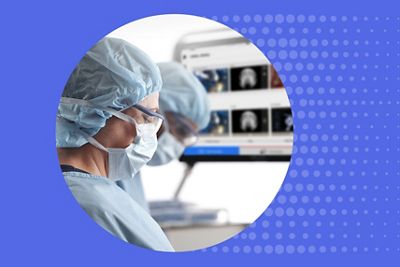 Want to learn more about Baxter Surgical Solutions?