Service Plans for Your Smart Beds
Your Hillrom™ smart beds are more than beds — they are the foundation of care. Protect them accordingly with SmartCare™ Services from Hillrom.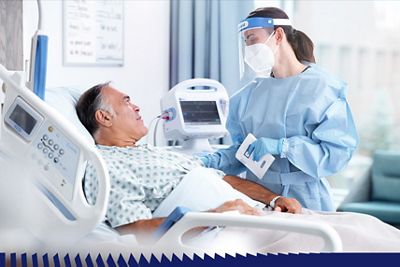 Whether they're together at the bedside or not, your patients and caregivers rely on your Hillrom smart beds to keep them connected. And with a SmartCare service plan, you can rely on us to keep these critical connected devices performing at peak levels — so your team can do the same.
We've Got You Covered
Tap into our network of 1,000+ OEM‐certified service technicians with more than 140 service centers across the US. We are here to help you:
Maximize the life of your products while reducing downtime and interruptions in care
Provide a safe environment that complies with local and national regulations
Reduce the strain on your Biomed and Clinical Engineering teams
Access 24/7 remote technical support, OEM replacement parts, documentation, special discounts and much more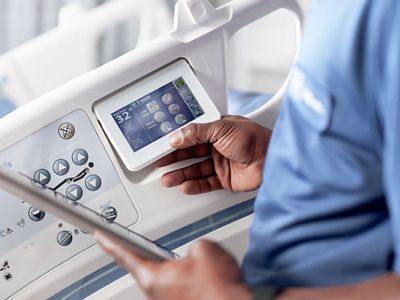 What can a SmartCare service plan offer you?
Trusted and Proven
Our service technicians are experts in maintaining your Hillrom equipment. They are 100% focused on the health of your beds — so your teams can focus on other priorities.
Ready to Begin?

So are we. Complete this form to connect with your Hillrom service representative and find the right plan for you.
References
Brown CJ, Redden DT, Flood KL, Allman RM. The underrecognized epidemic of low mobility during hospitalization of older adults. J Am Geriatr Soc. 2009;57(9):1660‐1665.
Westbrook et al. BMC Health Services Research 2011, 11:319.
Hillrom customer results. Data on file.
Hillrom data on file