Your practice is fast paced, so your workflow needs to be, too. Meet your new go-to for accurate patient vitals — when and where you need them.
Experience the Power of Simplicity
This all-in-one device offers clinical results you can trust — with a workflow that works for you.
Simple, 7" color touchscreen makes vitals capture easy
Built-in blood pressure averaging helps you feel confident in your hypertension screenings
Flexible connectivity options send vitals data directly to your EMR — quickly and securely
A Change for the Better
In a study across local and regional multidisciplinary outpatient facilities, clinical users gave their feedback on the Spot Vital Signs 4400 Device compared to legacy devices.* The results were clear: change is good.

9 out of 10
Manual users would recommend the new Spot Vital Signs 4400 Device.1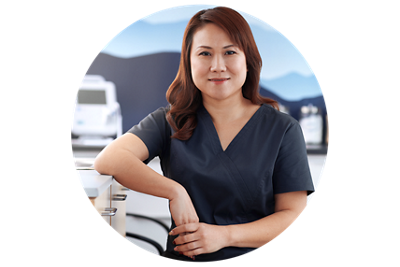 "Everything is in one place; it makes exams simple."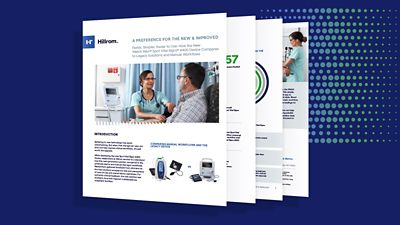 Clinicians agree: the Spot Vital Signs 4400 Device is a welcome change.

Read the study to learn why.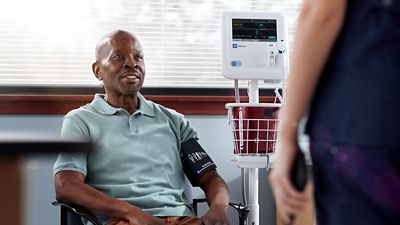 Blood Pressure Readings You Can Believe In

A lot can change from one blood pressure reading to the next.2 Capturing and averaging a series of readings can give you a more complete view of your patients' heart health — and improve your hypertension diagnoses. The American Heart Association agrees, recommending multiple automated readings during a single in-office visit.3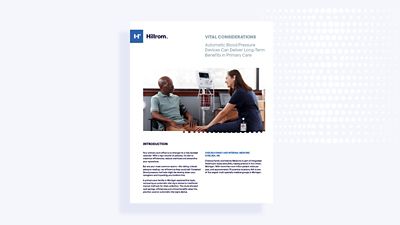 A Healthy Return

Manual readings using mercury sphygmomanometers and aneroid devices are time consuming. See how one practice forecasted more than $1,000 in annual savings by switching to an automated vital signs device from Hillrom.
Download to Learn More

Complete this short form to see how you can help improve vital signs capture. Unlock a series of whitepapers today.
*This study compared the legacy Welch Allyn Spot Vital Signs 4200 Device and manual vital signs workflows to the new Spot Vital Signs 4400 Device. Results showed 88% of users preferred the Spot Vital Signs 4400 Device over their current manual workflow and/or the legacy device.

References
Shruti Marwaha, Chris Long, Thomas John, Kimberly Koloms. Usability, Preference and Comparative Workflow Evaluation of a Next-Generation Vital Signs Monitor: A Prospective Observational Study. 2019-2020.
Smith MD, Robert, David Quinn, Christopher Long. "Blood Pressure Averaging: Decreasing the rate of Misdiagnosing Hypertension." 60101889, Version A. 2019.
Muntner, Paul et al. "Measurement of Blood Pressure in Humans: A Scientific Statement From the American Heart Association." Hypertension 73, no. 5. (May 1, 2019). Doi:10.1161/hyp.0000000000000087.