Transform Diabetes Care Program
As part of your enhanced Transform Diabetes Care program, you are now eligible to order a new Welch Allyn Home® automated blood pressure device and cuff, at no charge. Order today by completing the form fields below and clicking submit.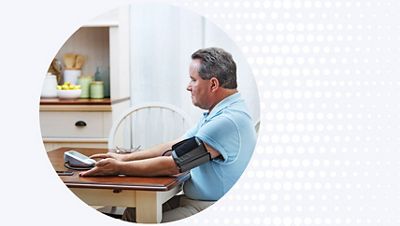 Choose between three blood pressure cuff sizes to help ensure more accurate readings.
Measure the circumference of your upper arm and choose the cuff that's in the size range.
| Cuff Options | Cuff Sizing |
| --- | --- |
| 1. Standard            MOST COMMON | 22 – 42 cm/~8.5 in – 16.5 in |
| 2. Extra Small | 15 – 24 cm/~6.0 in – 9.5 in |
| 3. Extra Large | 40 – 54 cm/~15.7 in – 21.25 in |