Join Our Live,
Virtual Demo
46.7% of Americans ages 20 years and older are hypertensive1, many of which you may be seeing in your own community health centers. Join us for a 20 minute live demonstration to see how the all-in-one2 Spot Vital Signs 4400 Device can help with:
Chronic condition management, specifically hypertension3 
Measuring blood pressure and vitals accurately per the American Heart Association3
Saving time in your day-to-day workflow4,5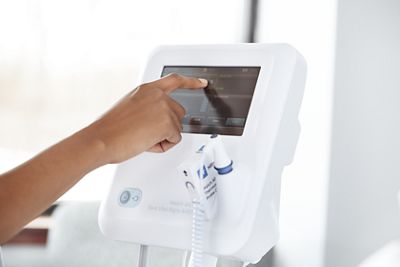 References
Tsao, et al. Heart Disease and Stroke Statistics--2023 Update. Circulation. 2023;147:e93–e621. DOI: 10.1161/CIR.0000000000001121.     Baxter Data on File
Robert Smith, MD. Blood pressure averaging methodology: Decreasing the rate of misdiagnosing hypertension. 2014.
Yarows SA. What is the Cost of Measuring a Blood Pressure? Ann Clin Hypertension.2018;2:059 066.
Yarows SA. How to measure blood pressure in primary care offices to assure accuracy while maintaining efficiency. J Clin Hypertens. 2017;19(12):1386-1387.