If your care teams are struggling with manual workflows, it could be taking time away from patient care and opening the door to inaccurate or outdated information. Imagine what your teams could accomplish with simple workflows and secure data at their fingertips.
We want to help you:
Quickly and seamlessly share patient information with your entire care team.
Equip caregivers with the information they need to make confident care decisions.
Implement, maintain and secure devices across your network.
Let's talk about how we can help make connected care a reality for your organization.
Book a meeting with our team now.
SCHEDULE A CALL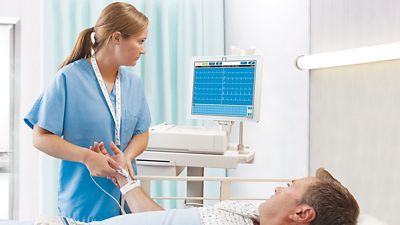 "The ELI 380's ability to automatically download patient demographic information and transmit results is a significant workflow improvement. Any time we can eliminate steps and reduce manual data entry is a win for us and ultimately our bottom line."


— Christopher S. Bowlin, MBA BAHS, Cardiopulmonary Manager Platte Valley Medical Center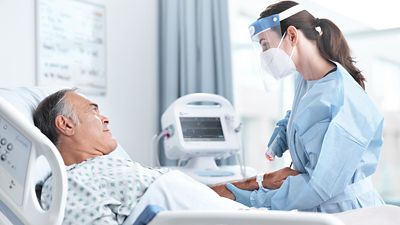 "At first, the idea of interfacing medical devices with the EMR was somewhat intimidating for us, but it went very smoothly. My advice would be to go ahead and take that plunge. It's certainly worth the investment of time and resources."


— Joanie Foss, Applications Manager, Information Systems, Lafayette General Medical Center
Learn More About Our Simple, Secure, Connected Solutions