Helping to Improve Patient Outcomes
Hillrom has been your partner in the hospital environment for many years, and over time, we've come to focus specifically on general care floors, where the largest patient to nurse ratio exists. We've studied the workflows and challenges in this area, and through practical innovations, provide you with the solutions and information you need to help improve patient outcomes, reduce risk to your facility and improve your bottom line.
By helping you to respond earlier to patient deterioration and giving you the accurate information you need, where and when you need it, we can help you to reduce respiratory failure, errors in vitals documentation, hospital-acquired infections, falls and pressure ulcers. Together we can help to improve the patient experience while under your care.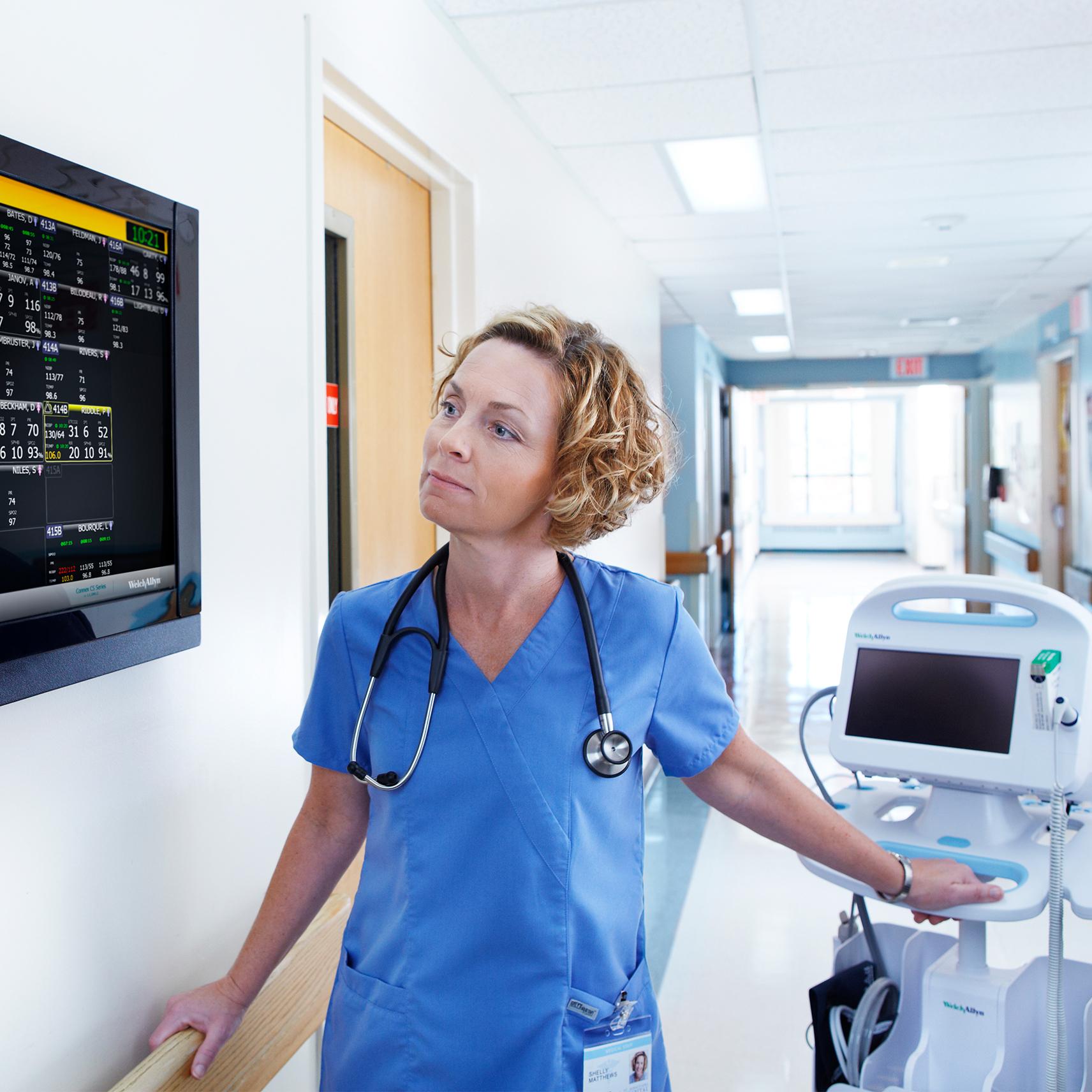 Vitals Management
Connex® Clinical Surveillance allows clinicians to proactively view patient status 24/7, helping them to respond earlier to patient deterioration. The Connex System integrates into your hospital's network infrastructure for ease of deployment and builds on your existing vital signs workflow to give clinicians immediate access to the critical data they need to help keep their patients safe.
Depending on your patient population, you choose the level of surveillance that matches your needs then deploy them bed-by-bed or floor-by-floor. We offer several models of vital signs monitors, allowing you to choose the right fit for each department, from lower to higher acuity.
The Connex® Spot Monitor is an ideal fit for routine vital signs acquisition, interval monitoring and custom scoring—and it sends the information directly to your EMR. For higher-acuity settings, the Connex® Vital Signs Monitor provides continuous monitoring of standard parameters, plus optional monitoring of CO2, respiration and more. In addition, the Connex Vital Signs Monitor can be configured with additional technology to help improve or reduce: Falls, Pressure Ulcers, Respiratory Distress, EMR Documentation and Early Warnings/Detection.
Blood Pressure Management
We offer a wide range of blood pressure cuffs to standardize across all facilities, help reduce cross-contamination and reduce environmental impact. Plus, our patented FlexiPort® technology helps to greatly reduce your SKU inventory and clinical frustration while reducing added costs.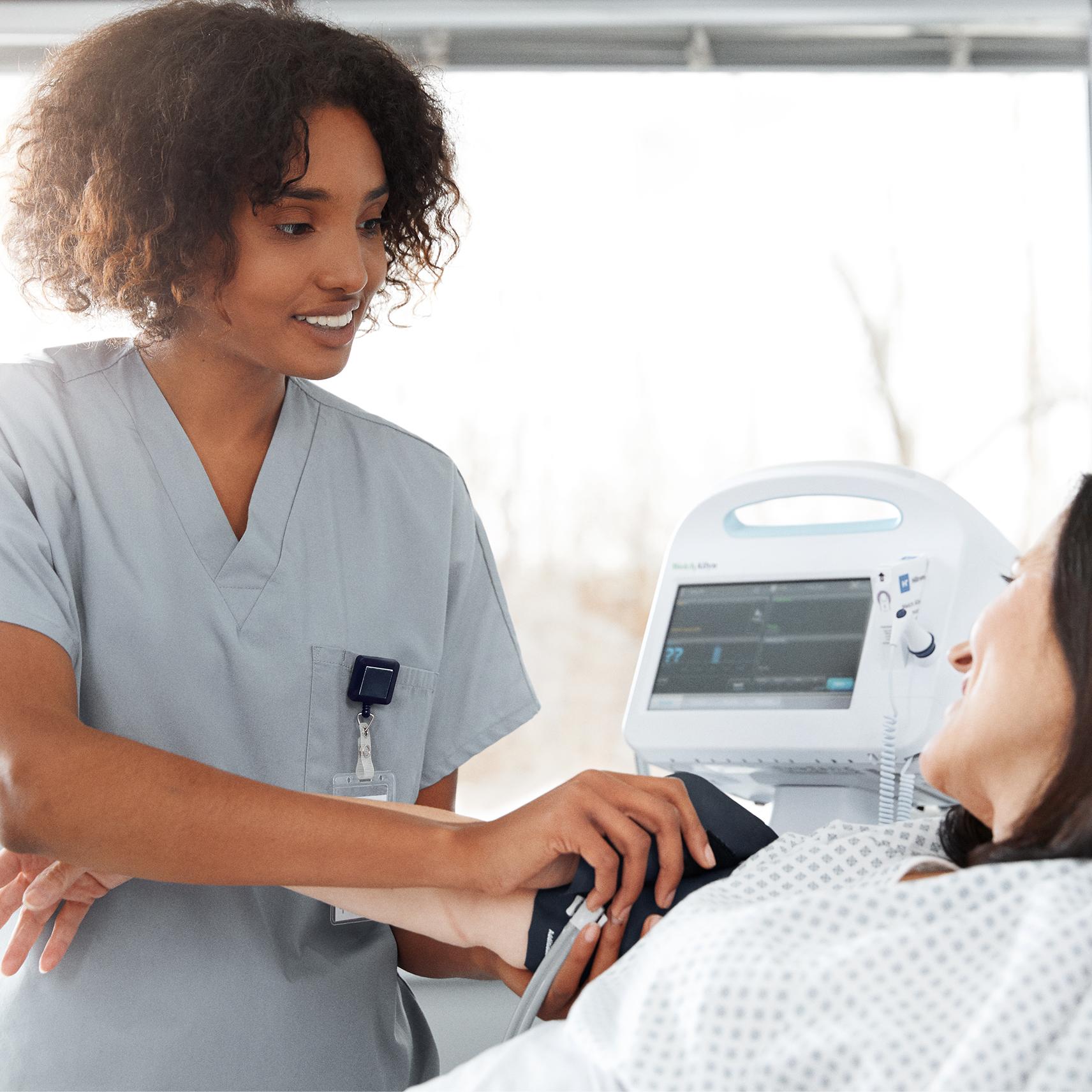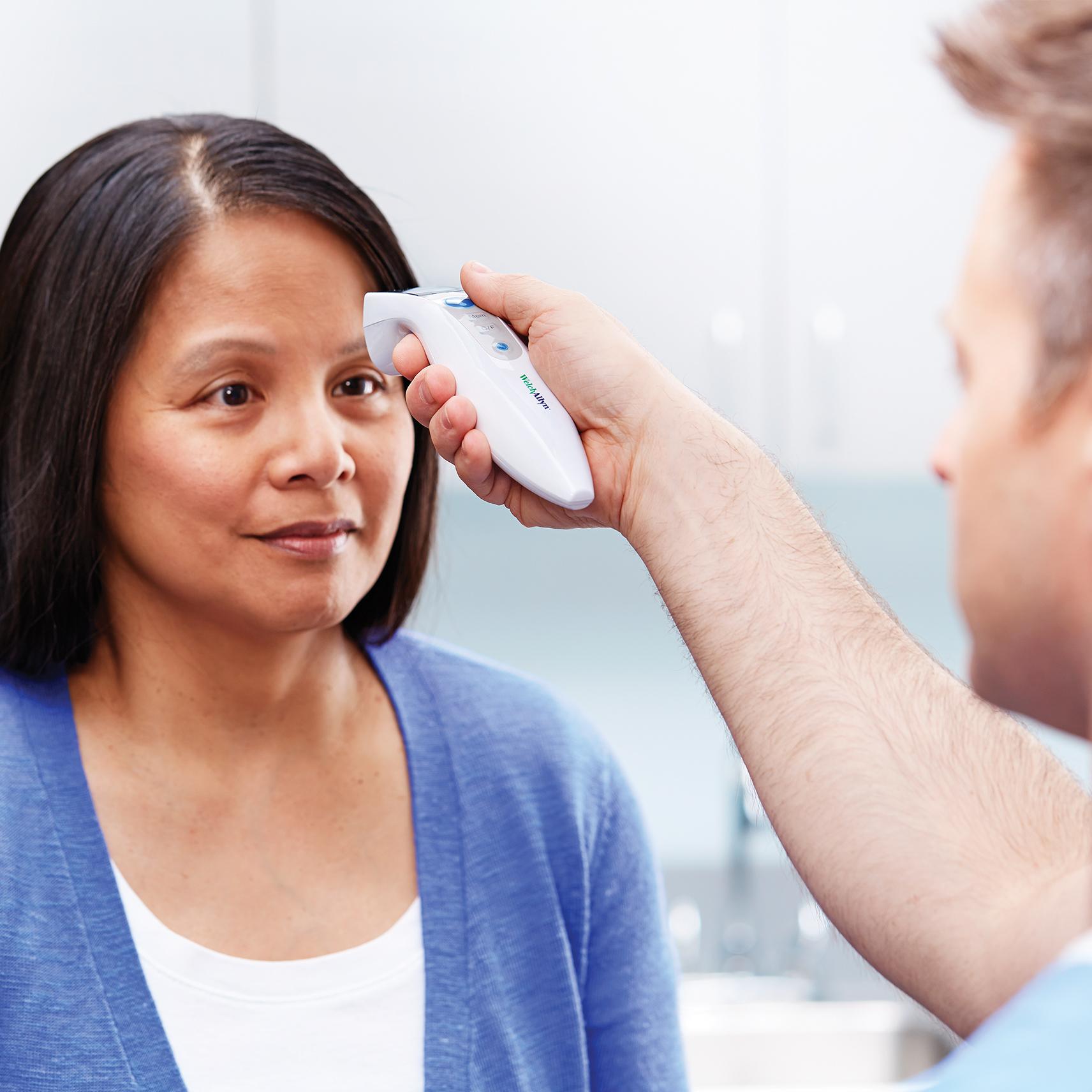 Thermometry
As the global leader in thermometry technology, you can be assured that you're getting the most accurate, highest-quality products on the market. And don't just take our word for it. Ask most vital sign device companies, and they'll tell you they include Welch Allyn thermometry technology in their offerings as well.
Our thermometry solutions:
Help you avoid cross-contamination, due to removable probe wells and disposable probe covers
Take fast, accurate temperature readings Exam Room Planner
Find the right products for your practice.
Make sure you have the right tools in place to help diagnose and treat patients across the continuum of care. Visit our new Exam Room Planner, answer four simple questions and get our expert recommendation on the right products for your practice.

Learn More About Solutions for Hospitals